Just realized I don't have mine in here, despite in being in my sig
this is version 2, which is only better than version 1 in a single way, and crappier in most others. the original had the corner going the other way, with all the mounting holes properly lined up, a nice flush glass panel and USB bay. then the wife decided it need to be moved, which required the corner to be on the other side, thus a new top and me quickly mis-drilling the new mounting holes. also gone was the glass top insert (don't really need to see it anymore, its been stable for 3 years) and the USB bay was relocated (got tired of the cat turning it off by walking across it). the only improvement was a new distribution block made out of 1.5" x 1.5" plexi-block that replaced the two pcv pipe based manifolds it originally had. the motherboard tray no longer sits level, but it doesn't really bother me enough to redo the hinge mounts either.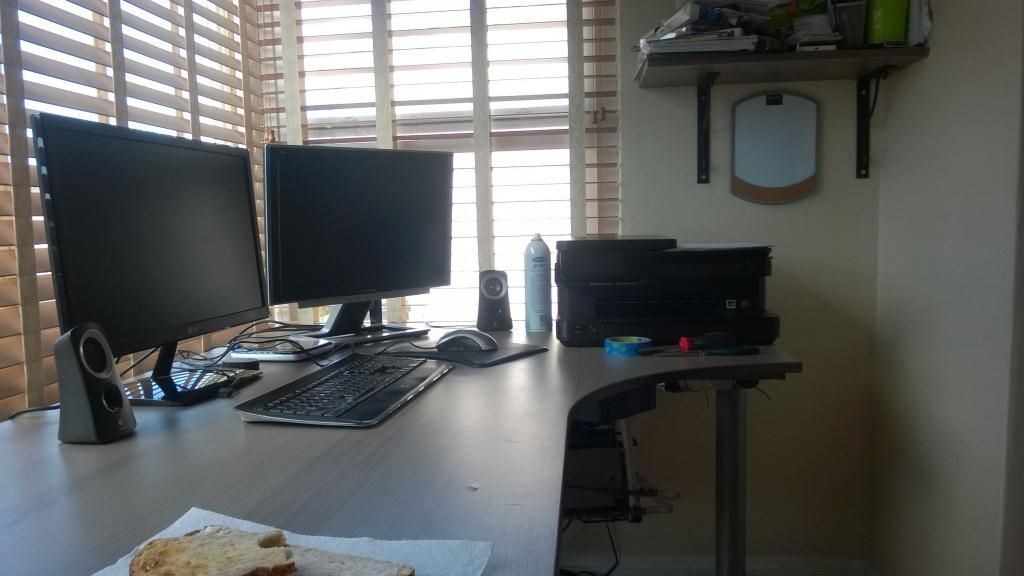 new distabution block: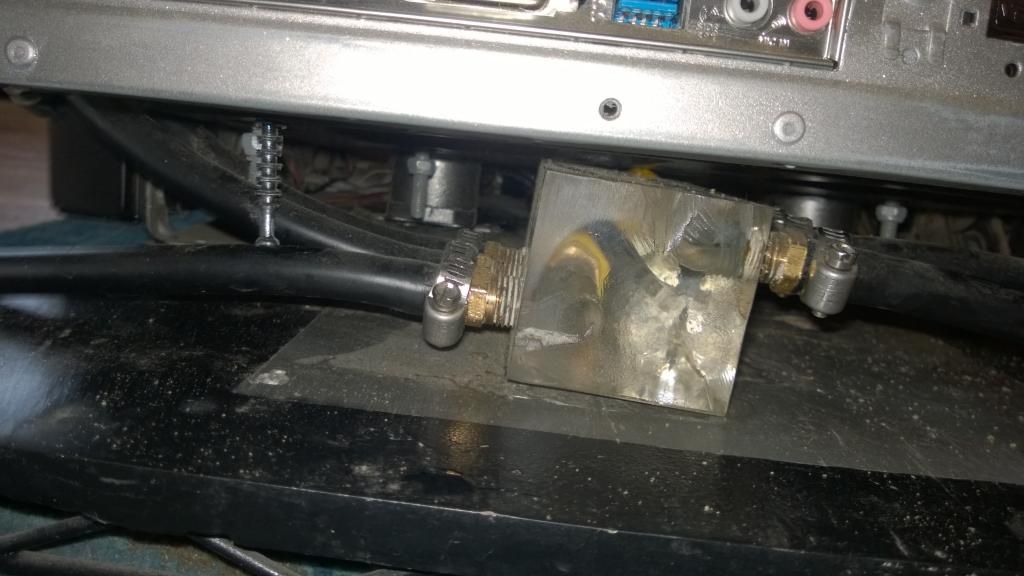 (screw was from the first version where the tray rested on it)
loop has twin 240 radiators and MCP35x pump. Pump pulls from the reservoir, feeds the first radiator, then it goes to the distribution block. CPU and both GPU's all run in parallel. from the block it then goes through the second radiator and back into the reservoir. despite everyone saying this doesn't work, I have ran it this way for about 3 years now, peak load temps hover about 45c as report by the hardware sensors. .the lines going to the cards are flexible with two-way shutoff disconnects. the lines to the reservoir are half hard and half flexible to ease in water replacement and refilling.