Joined

Oct 29, 2000
Messages

37,463
Why does any wealthy person keep earning? "For $1 more."
That, and our economic system is designed around inflation. $10M figuring an average of 8% return a year, living off half, and reinvesting the other half, will not keep you current with the true inflation rate of 6-12% a year.
1.) 8% is not a realistic annual investment return. Retirement funds have gone broke due to over-optimistic estimates of 8%.
2.) that 6-12% figure is complete and utter nonsense.
Here is the annual inflation rate for the last 30 years.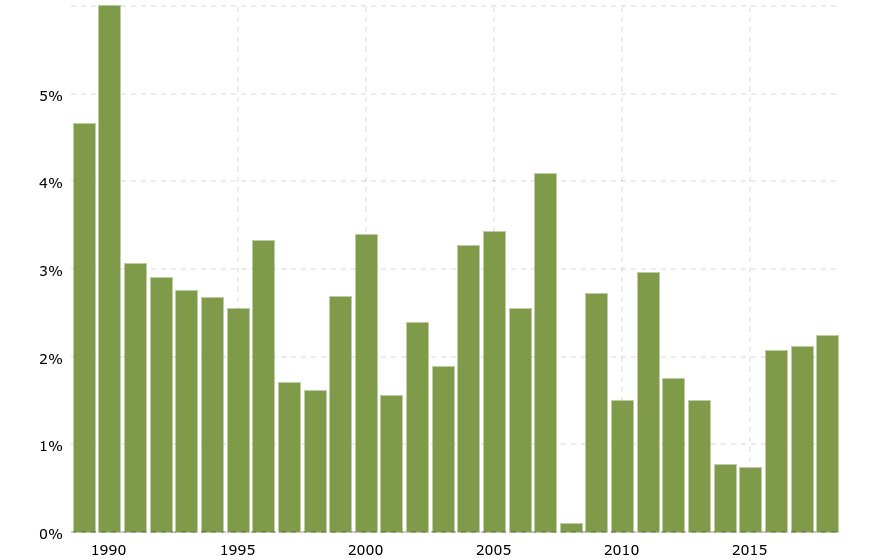 The average annual inflation over the last 30 years has been ~2.5%
27/30 (90%) of those years were under 4%
22/30 (~73/3%) of those years were under 3%
We haven't had 6% inflation since 1990 when it hit 6.11%.
We haven't had 12% inflation since 1980 during the famous "stagflation" recession.