Joined

Nov 12, 2012
Messages

3,442
I have slowly been collecting gaming monitors. As they come out with something better I upgrade but keep the old ones. My first LCD is the bottom right one. I got it in 2005, it is world's first 2 ms LCD. It lasted me a long time, but last year it sort of died until I replaced the capacitors. My second is on the bottom left, then top right, then top left. The bottom middle is an LED and the top middle is a 120hz 3D LED. All of them have 2 ms response time.
It hurt my neck to look up at my top row of monitors so I built my own desk so that the secondary row can be below instead of above. Using electric actuators I can adjust the height of the monitors and the keyboard independently with enough range to go from sitting to standing position. I can also move the monitor rack closer or farther away.
I have room to add another row of 3 monitors at the top and the stand supports screens up to 28".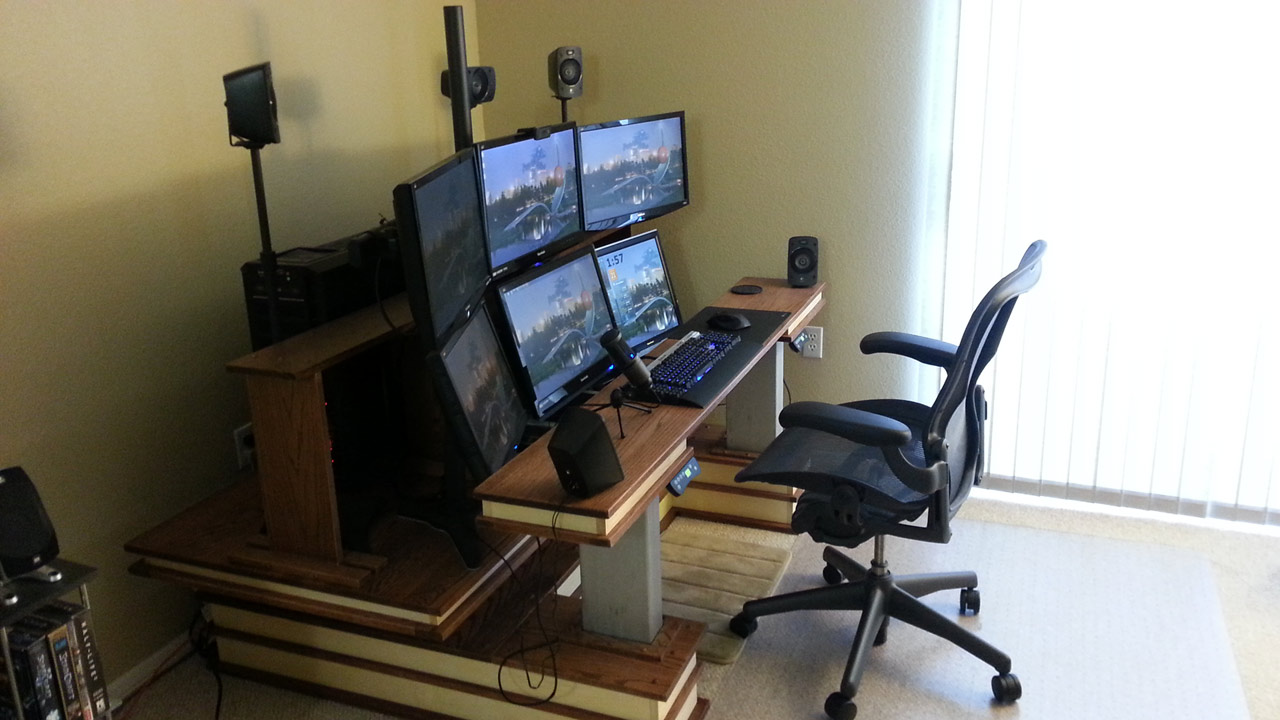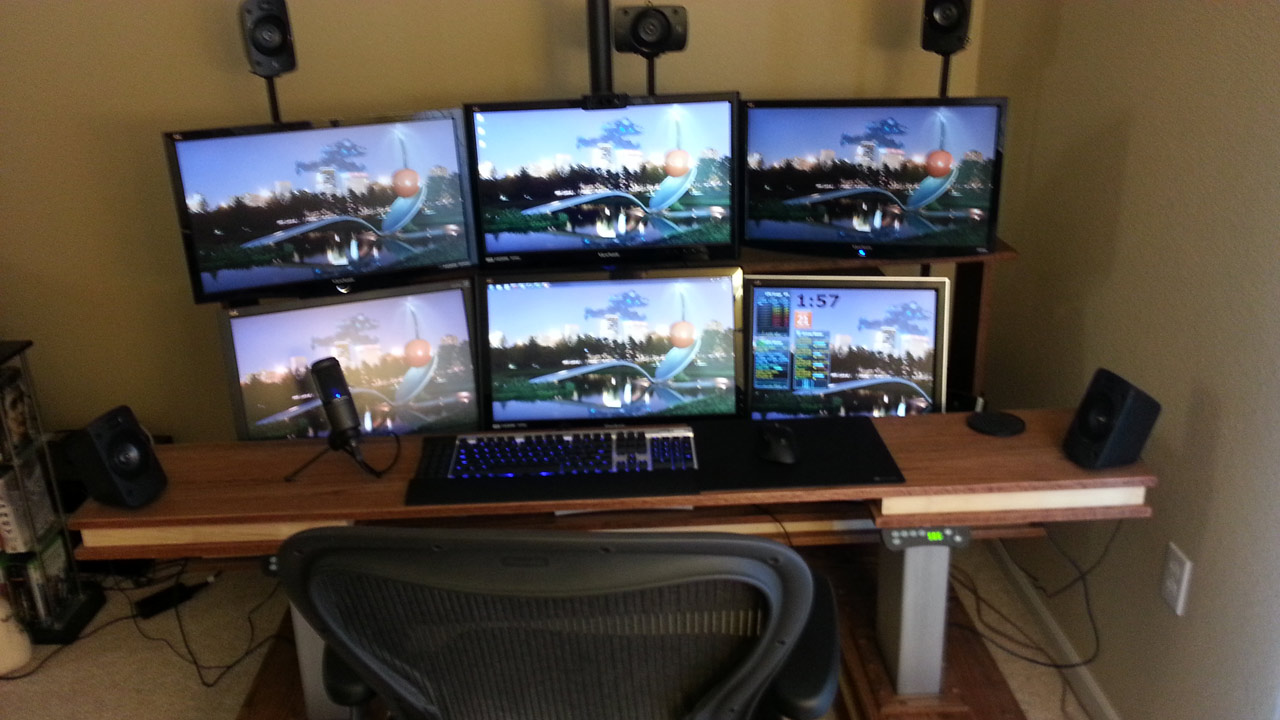 youtube video of desk raising to standing position