I have to get over breaking the back panel and work on the front. Since the hole saw isn't working out I'll have to do it all by hand. I will be going uber slow to make sure I get the best cut I can. There will be some flaws but that is to be expected when doing things by hand. So here we go.
The first holes that I made were 4 1/2". Well I needed a 5 1/2" hole for the 140mm fans. After remeasuring for the 5 1/2" holes, I noticed that 3 of them would not fit on the HDD side. So I down sized it by about 1/4" and they all fit perfectly. I used a compass to draw the circles.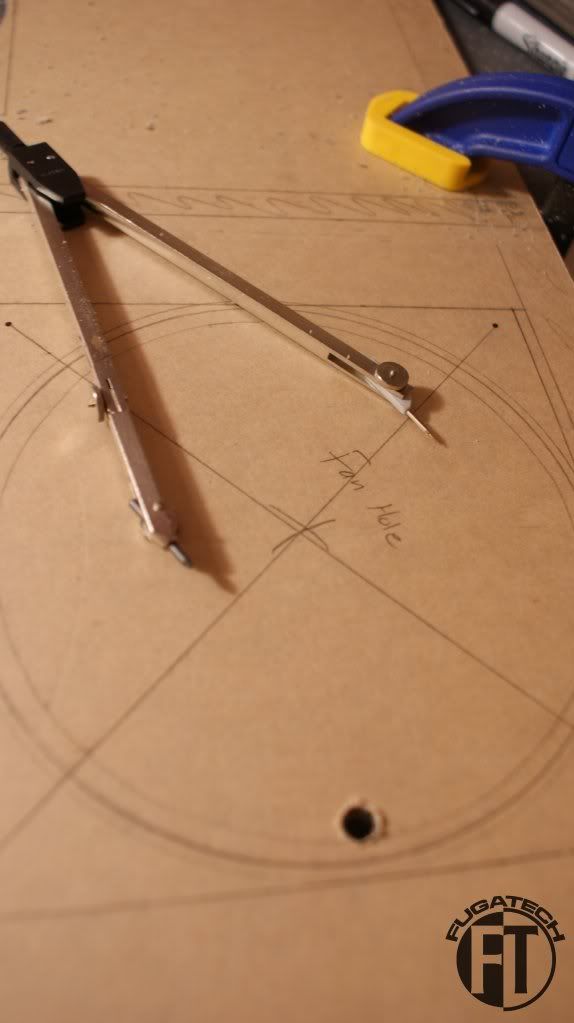 I then started out cutting the 2 fan holes on the mobo side of the case.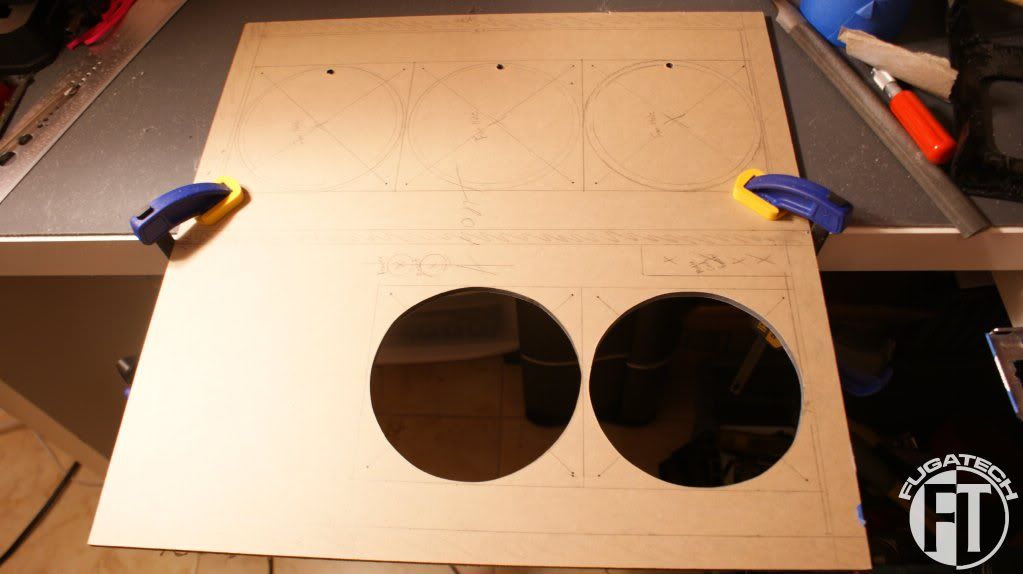 Next was the center one of the HDD side.
I heard from someone that you should tape the bottom of your jigsaw so that you don't scratch the plexi and so it glides better. Well it worked like a charm for me.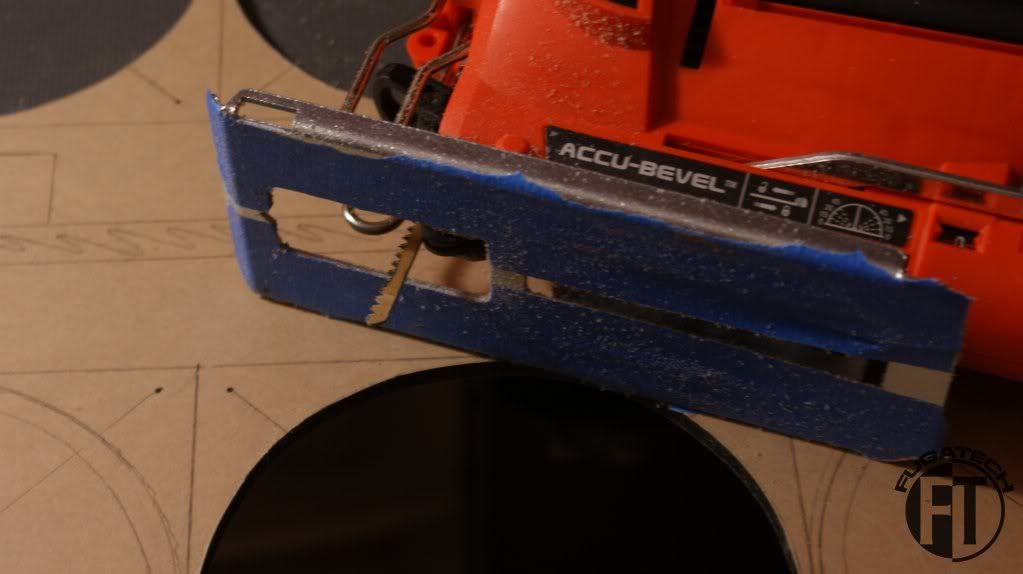 One to go.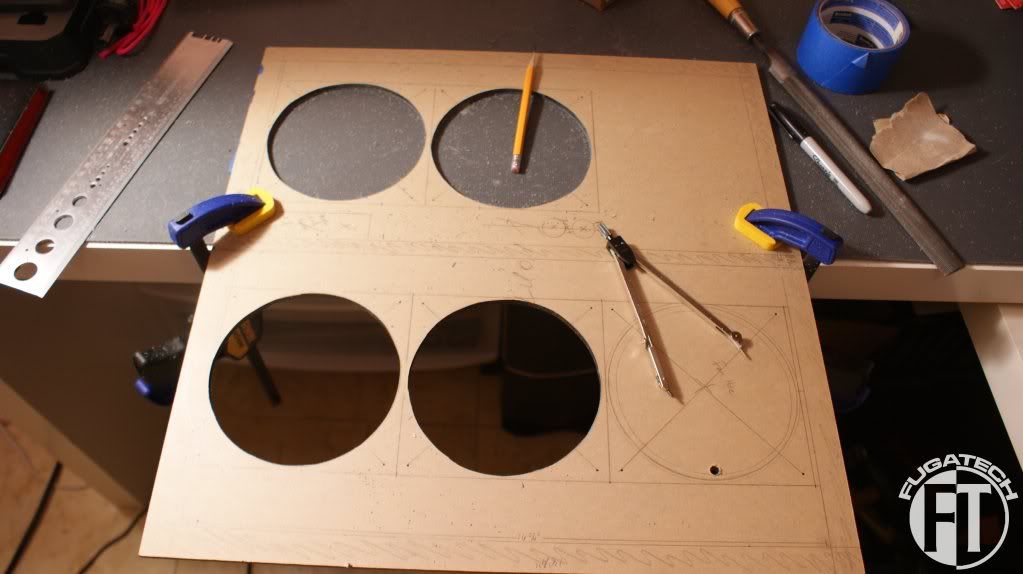 All done.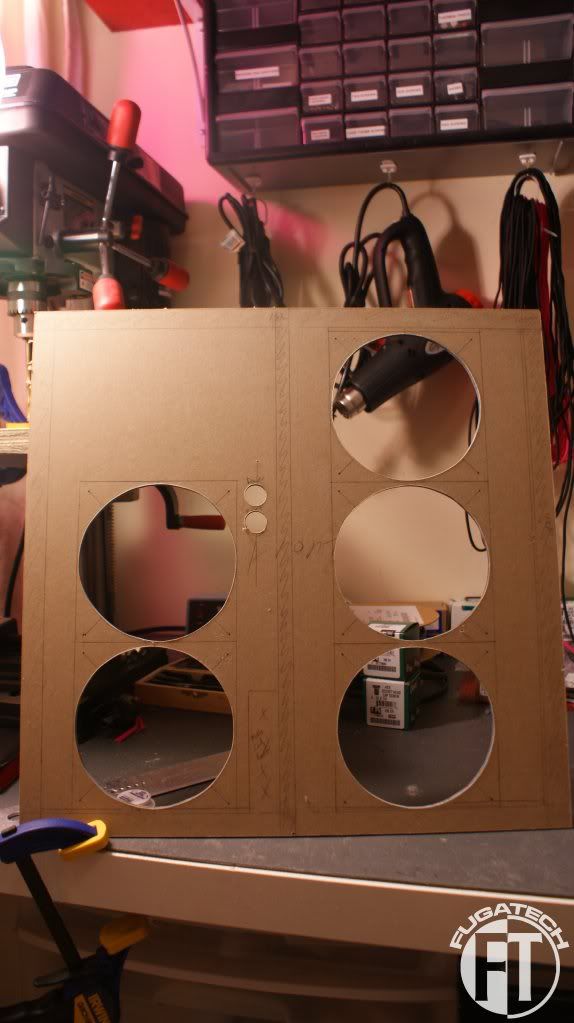 I also drilled out the Power and Reset switch holes.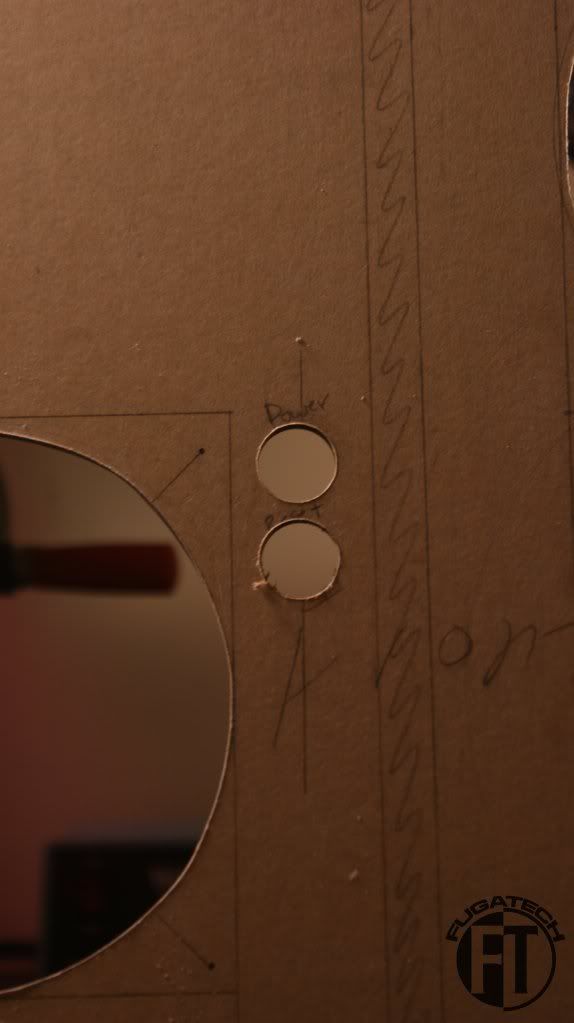 Next I have to drill the holes for the screws.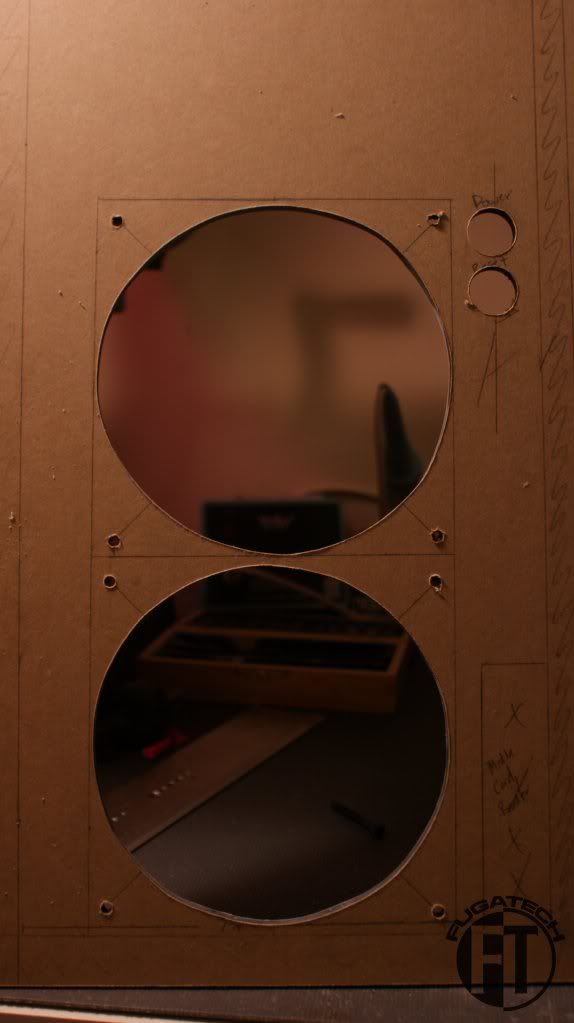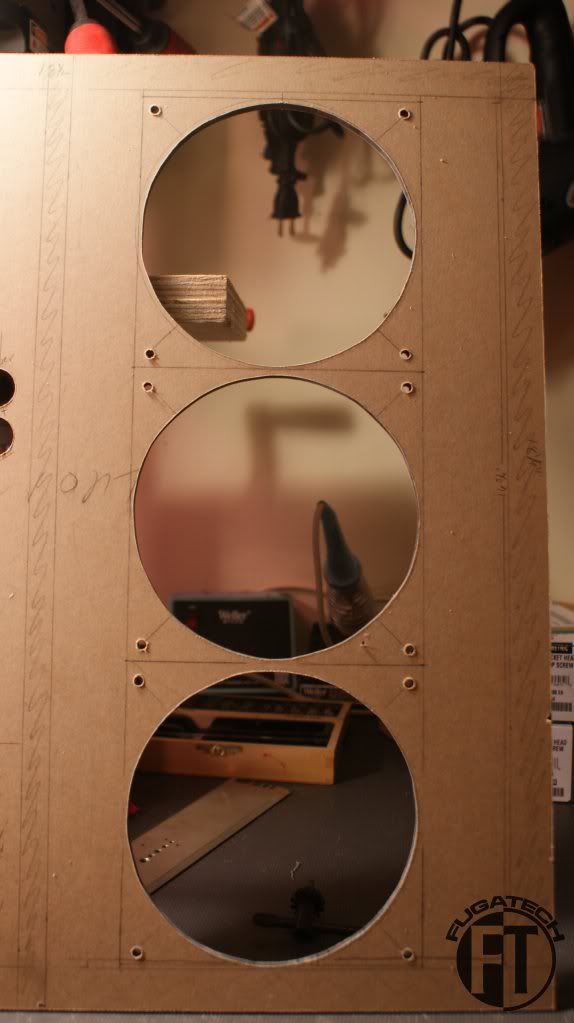 Now to test fit some of the fans.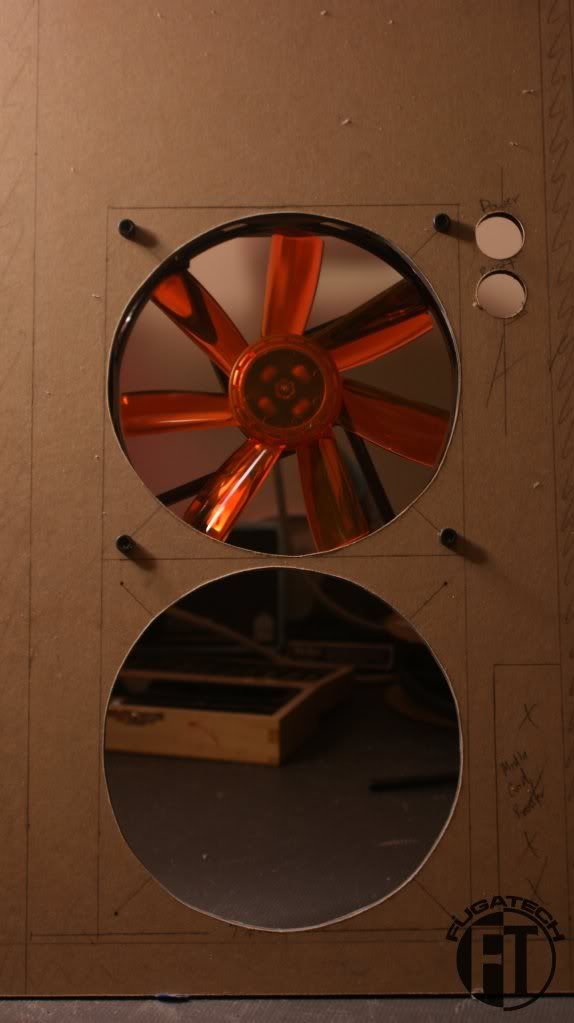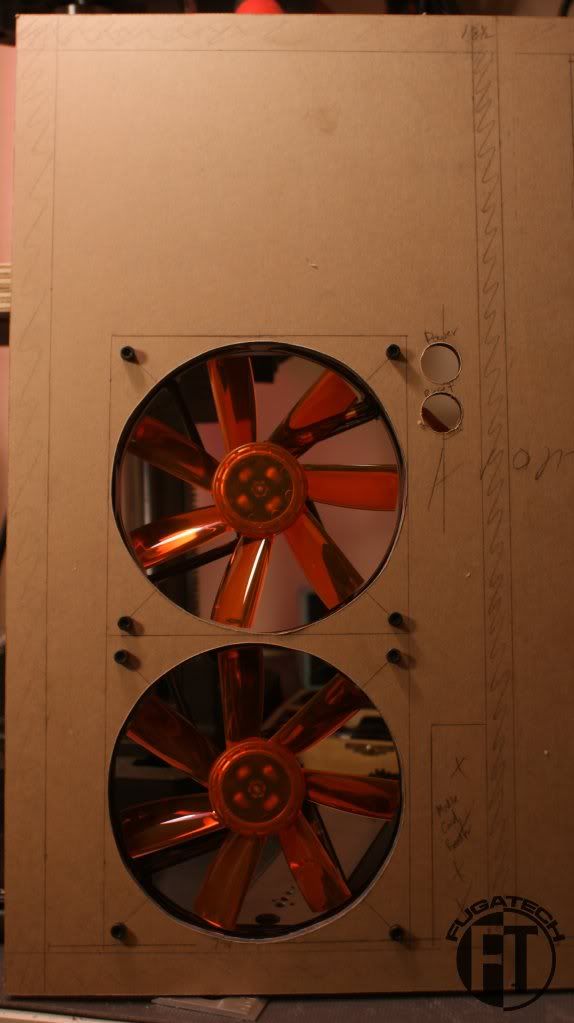 And the switches.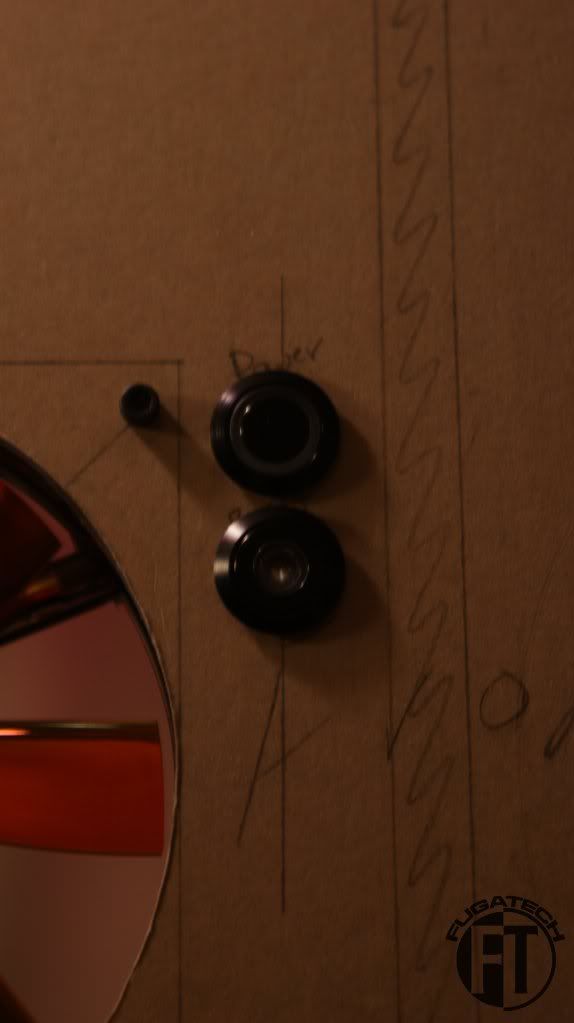 Looks good. They stick out a smidge so I'll have to sand the holes a bit more or something.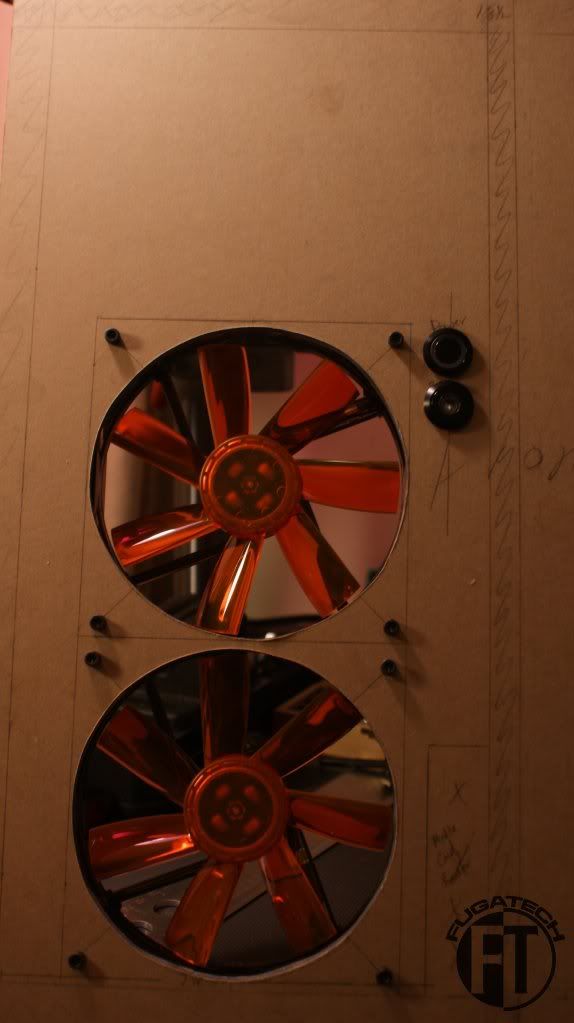 I'm using 8-32 x 1 1/2" Socket Head Cap Screws with 8-32 Hex nuts.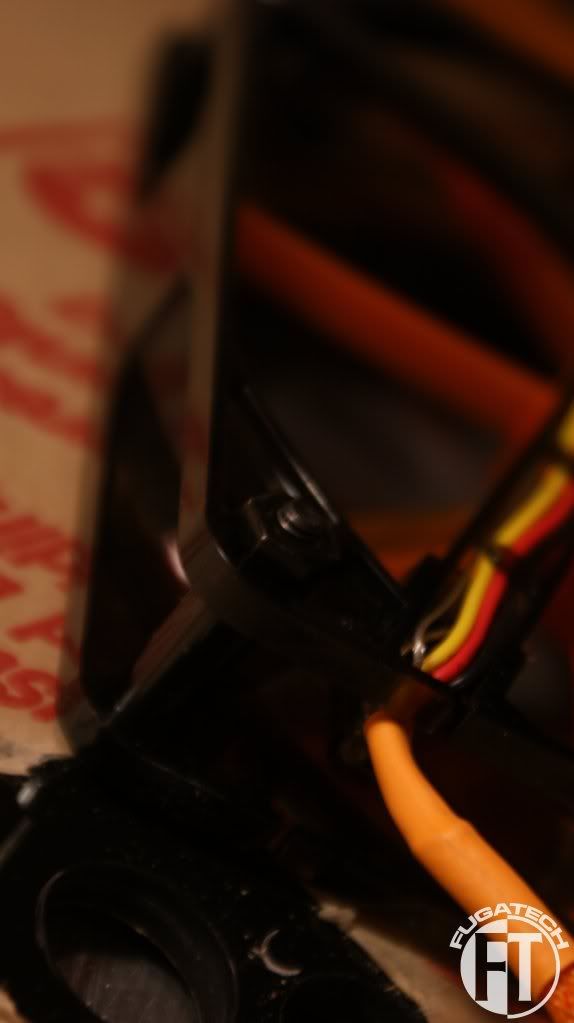 I also did a little brainstorming on the I/O covers. I didn't like the ones that came with the mobo tray so I thought I would try my skill at making my own from some MNPCTECH Modders Mesh.
Stock cover.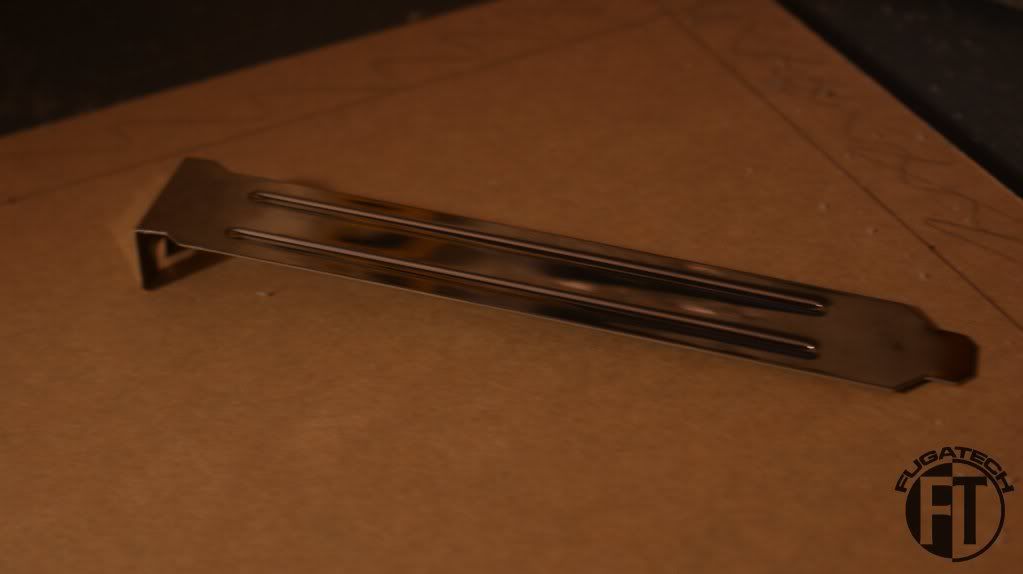 I straightened it out as much as I could.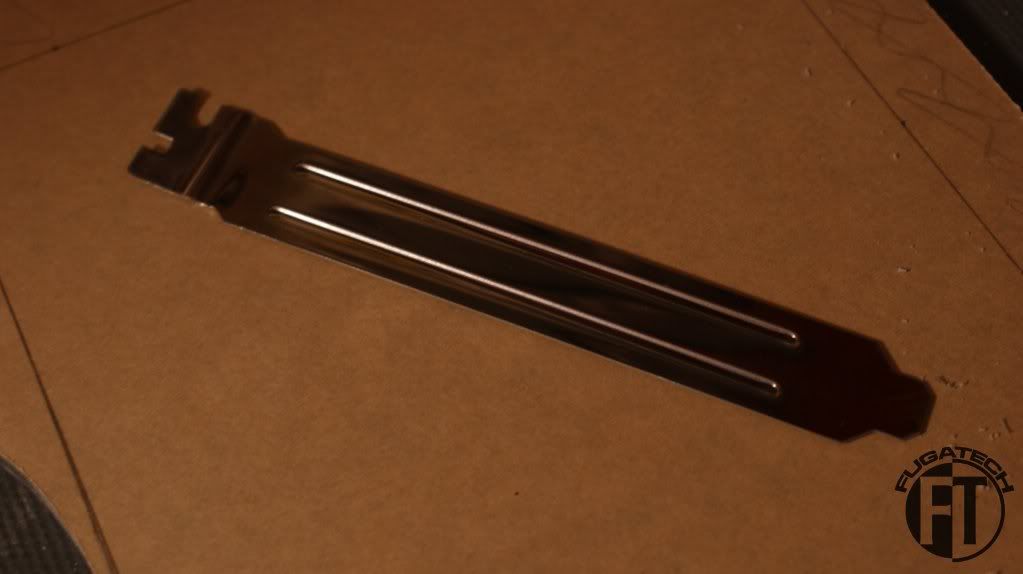 And after a bit of cutting and bending.... I got this. And it fits perfectly.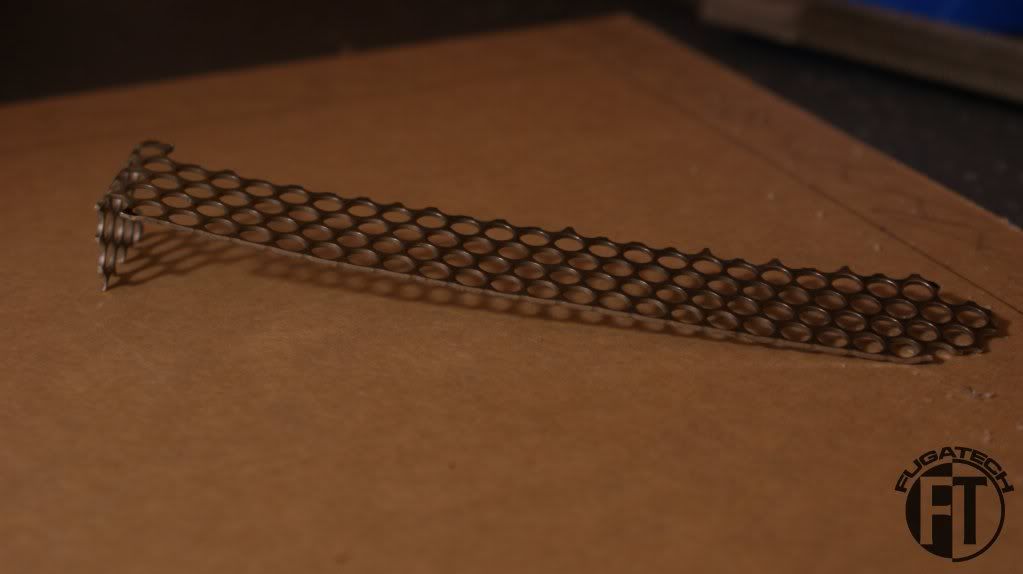 How does it look?
I finally got in touch with Delvie's Plastics to order some more plexi since I broke the back panel. I also needed the hexagons laser cut and I needed a few sheets of orange for the 2 side panel windows.
I bought some Orange paint while I was home on vacation. Do you guys think a Orange mobo tray and I/O back plate would look good Orange? Or should I just paint the I/O covers Orange? I appreciate the feedback.
Cheers till next time.
Last edited: