Just Plain Mean
Staff member
Joined

May 18, 1997
Messages

54,422
A moment of truth is here. We reached out to NVIDIA recently, and we asked to be included in the RTX launch.
Please consider this our request to be part of NVIDIA next-gen desktop GPU review launch. As you know we have always provided a fair and balanced review system for two decades....
Much to our surprise, this is the response we have gotten from NVIDIA this morning.
Sure, no problem. Attached is our standard NDA, just sign it and return to me. We'll start there and get things sorted when I get back to the US.
As you know, we are
not big fans of the new NDA from NVIDIA
. There is no doubt in our minds that this NDA was formulated because of
our coverage of GPP
. Many that do business with NVIDIA have told us exactly that.
That aside, this is a big decision and we wanted to get your feedback on this. Signing this NDA will get us 2080 access for launch day and of course will save us quite a bit of money in terms of review samples. We spent $4300 yesterday and that is a lot of money.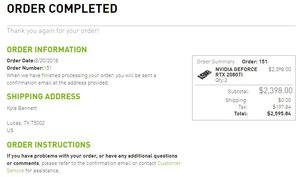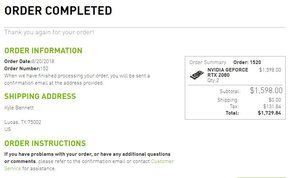 We do have to appreciate NVIDIA putting the ball back into our court as it has fully given us the ability to have RTX 2080 access, and at the same time, we can no longer bring up the fact that "NVIDIA cut us off over GPP." Well played NVIDIA, well played.
The question I have for you is, do we sign this multi-year NDA, or do we keep on our current path? Is launch day access worth signing an NDA that we have issue with? The poll is above.
Last edited: