Hi everyone.
Here's a screen shot of my temps.
All 3 programs are giving a different reading
Dunno which one to believe.
Non-overclocked, with speedstep and c1e disabled.
I just want to know if I've seated the heatsink properly.
Setup is the one in the signature minus the cpu of course.
IDLE: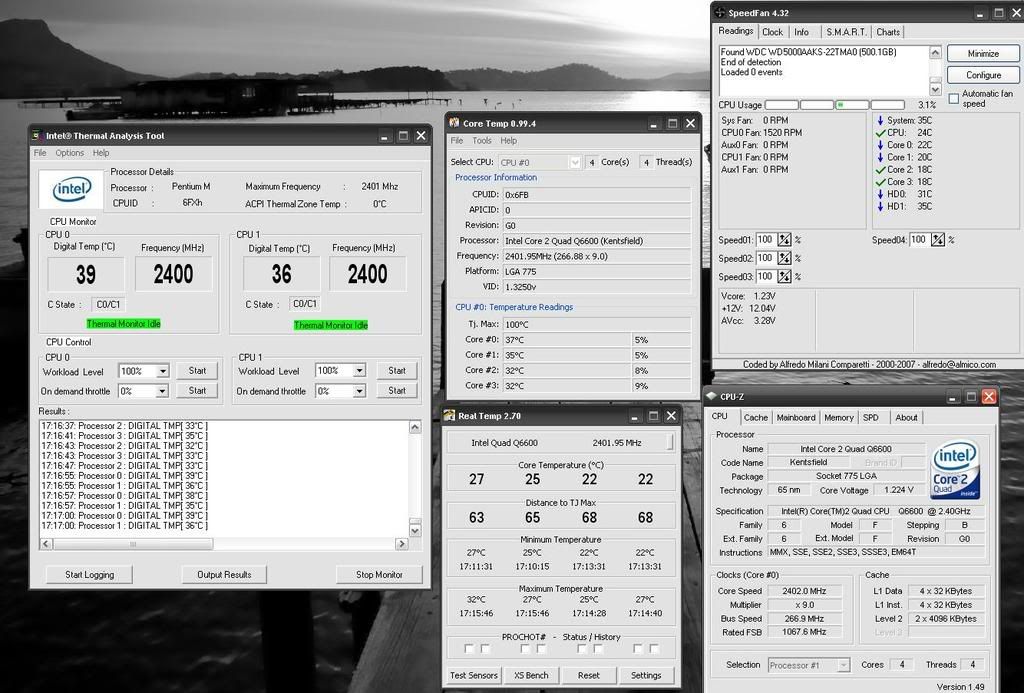 LOAD: