Joined

Jun 5, 2010
Messages

36
Hello Everyone,
I'm having a pickle of a time with the computer in my sig. Let me sum up:
Running Funtoo Linux as dual boot with Windows 10, built a new kernel. When I rebooted into the new kernel the machine froze on restart at the following screen: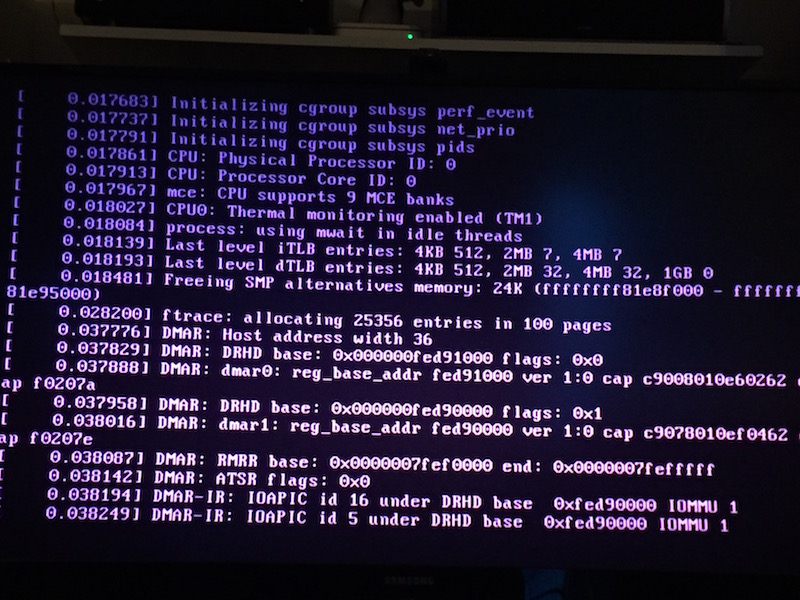 I waited a bit, but no progress, I decided to reboot and try again, this worked once but I got stuck in the same place. On reboot the machine shows nothing on the screen, fans spin up, but no beeps, no POST, hard drive activity light solid. It gets power as normal.
I've tried the following remedies:
reset CMOS
check CMOS battery with multimeter
removed all RAM
removed all cards from slots
unplugged all drives
I'm now down to just the motherboard, cpu, the buzzer, and the power supply. No beeps, no post, nothing.
I'm think perhaps the bios chip got corrupted, somehow, should I still expect to get beeps if the bios is corrupted?
The bios chip has a socket making it easy to replace, anyone know where I might find a DFI x58 bios chip suitable for this board?
Does anyone have any suggestions about what to try next? This has been a fine machine and I don't want to pasture it.
Joseph