Joined

Jan 19, 2006
Messages

1,525
I'm clearing out the old stuff I don't need or use anymore. Payment is by Paypal. My heatware is under
kamikazi
EKWB Quantum Vector EVGA FTW3 3080/3090 Nickel and Acetal with RGB full coverage water block with matching EK Black backplate

$100 shipped and insured USPS
I used this for about a year on a 3080 and then sold the card with the original air cooler. I only used Koolance LIQ-02 coolant and I've flushed it with distilled water. I left the thermal pads in place and there is plenty of extra thermal pad material left over. I will include all retail packaging and screws that came with the block and backplate.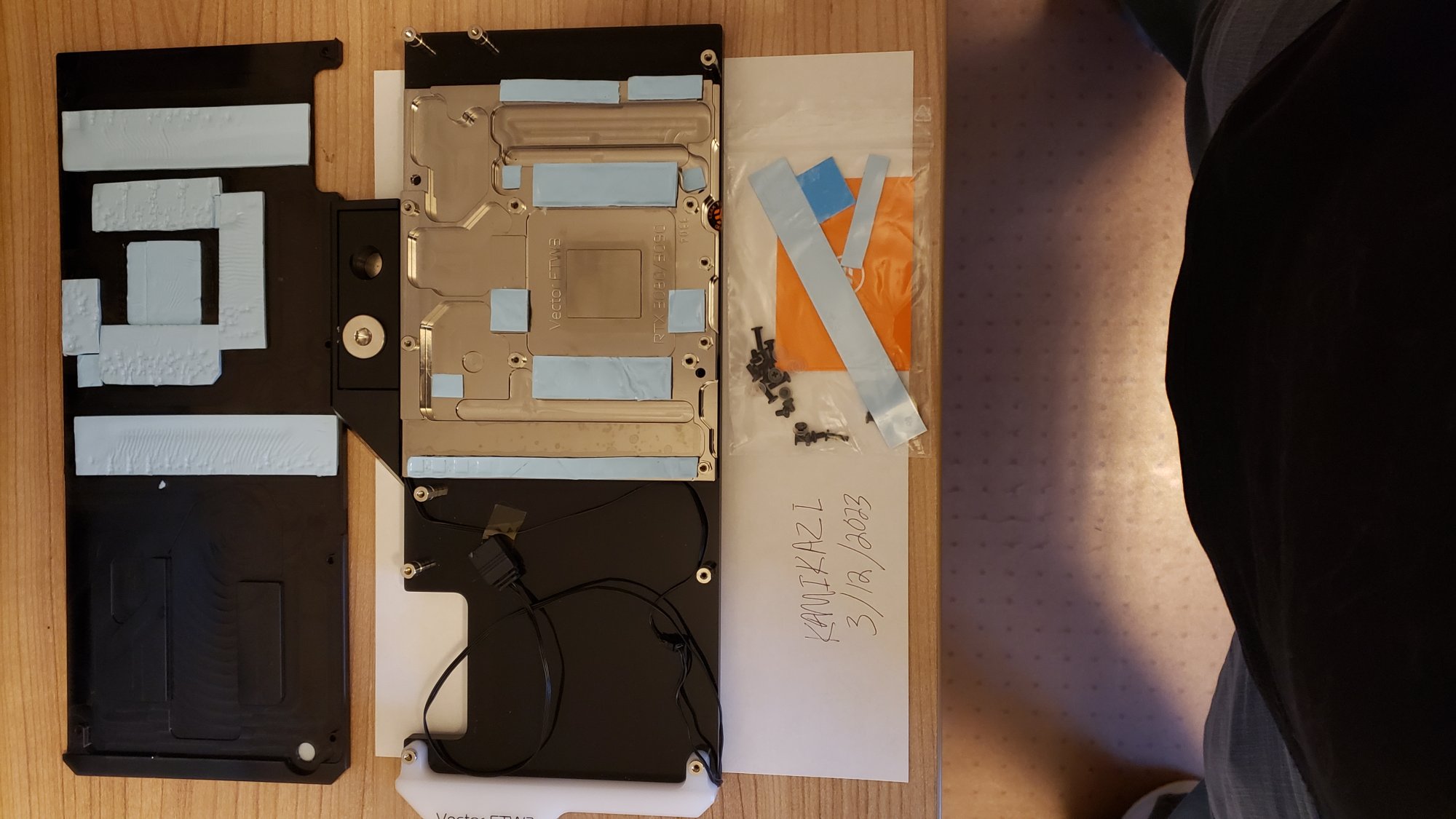 ​
Corsair Hydro X Series, XR5, 240mm, Water Cooling Radiator, Black​
$40 Shipped and Insured USPS​
This is brand new in the box with all screws. I did take it out of the box for mock up purposes, but never mounted it. This is a slim, but restrictive radiator. I wouldn't recommend it unless you have a good pump and good flow throughout the rest of your loop.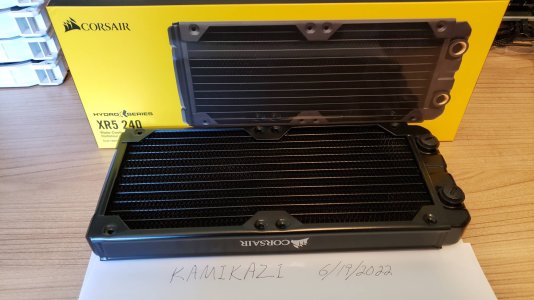 Last edited: