I've set up several users through napp-it already. They work. I can map my SMB shares successfully without issue, but here is my problem.
If I map as root (or another administrator account that I use), and I go to NTFS security, it doesn't find the user, EVEN THOUGH IT EXISTS in Napp-It!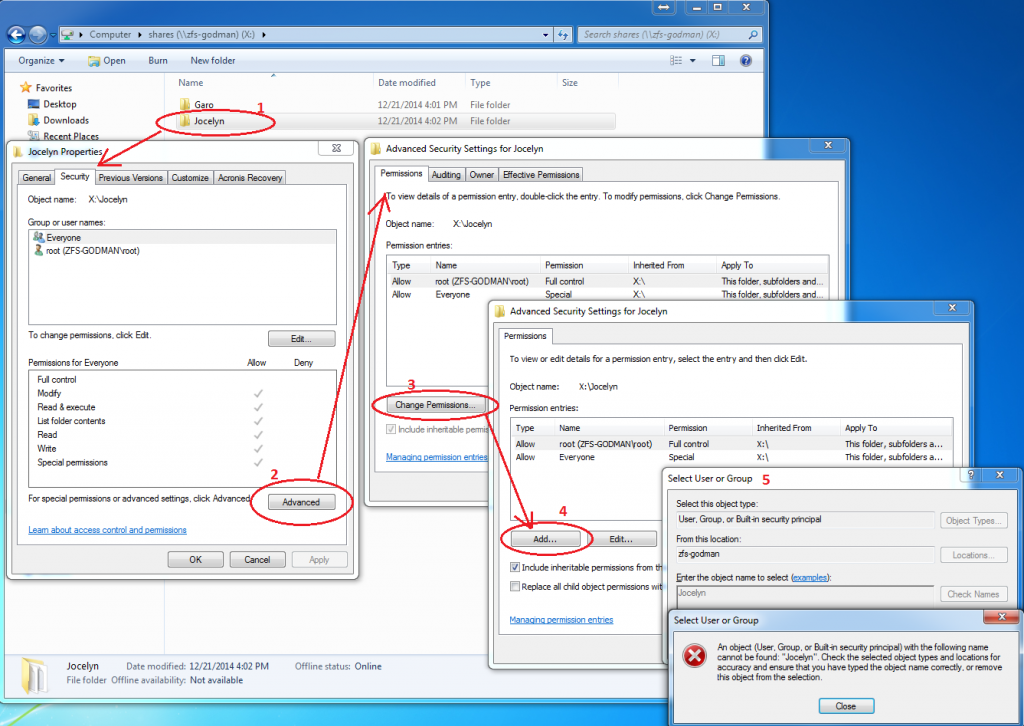 Even if I do a search the standard way, it doesn't see the accounts:
I tried several things last week, such as turning off the Windows firewall, real-time virus scanning, dismantling a homegroup set up on one of my desktops (by accident) on my network, etc. I finally got it working by trying all of the above, but it's broken again. Now, mind you, the search for napp-it users only worked from VMs on the same ESXi host, not from any physical desktops.
Anyone have any idea? This is driving me nuts, especially b/c it's intermittent. I didn't change anything after I had it working last week. When it was working, in the second screenshot you see, it would show all of the napp-it users and in the "In Folder" column it would show the hostname of the napp-it VM.