it´s my first cube and i have to say i´m more than happy with it. I tried to go both ways - silent and enough power for gaming.
the case: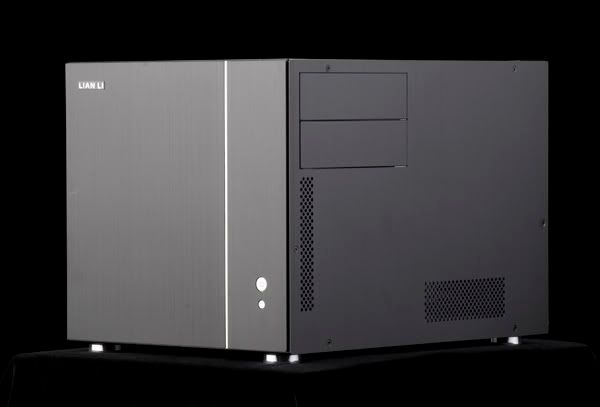 it´s my first Lian Li case and i´m impressed of the quality.
the sys: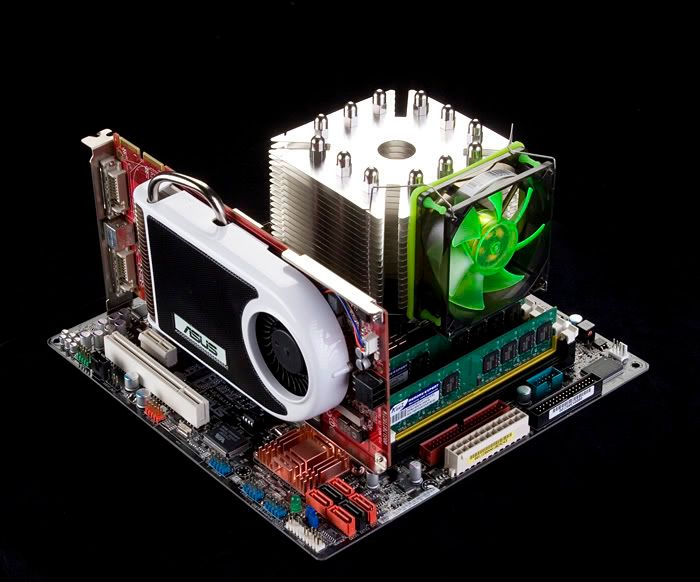 enough power to play games in 1440x900
changes i made:
the original fans
using two Scythe S-Flex 1200 now with Nanoxia schock absorbers (650 rpm idle/load)
removed the fan grid to avoid air noises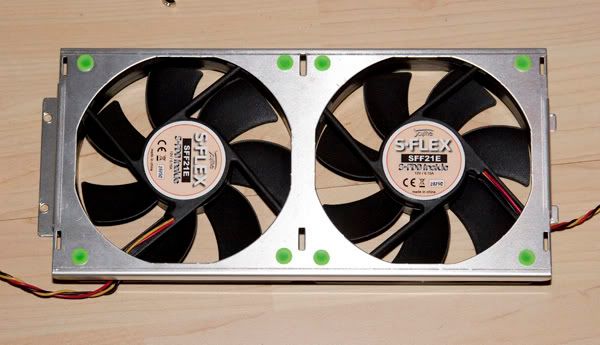 changed the Psu fan. Enermax Liberty with Noctua Fan (really silent/800-900 rpm):
Cpu Cooler - Ninja Mini with Nanoxia FX08 (at minimum - about 1400 rpm), with Nanoxia shock absorbers, too
had to make a little cut so that the eax1950pro fits
still working on laying the cables better - have to cut a little hole into the optical drive socket:
still to do:
mount a new NB cooler so that the Cpu can run in passive mode without fan.
From a 2m distance i can´t hear it work. Sitting beside of it the only thing i hear is the airflow from the Psu and the HD. The original schock absorbers from lian li for the hd are good but not good enough.
Tremeloes