Joined

Nov 26, 2006
Messages

115
So, my dad wants more performance out of his new Christmas toy, and I was selected for the job since, well, he's kinda old.
Yeah, I'm not too sure how to go about this, as he is on stock cooling with stock HSF.
Specs are in sig, but I don't know how much to increase the voltages or any of the sort.
Here's my CPU-Z results: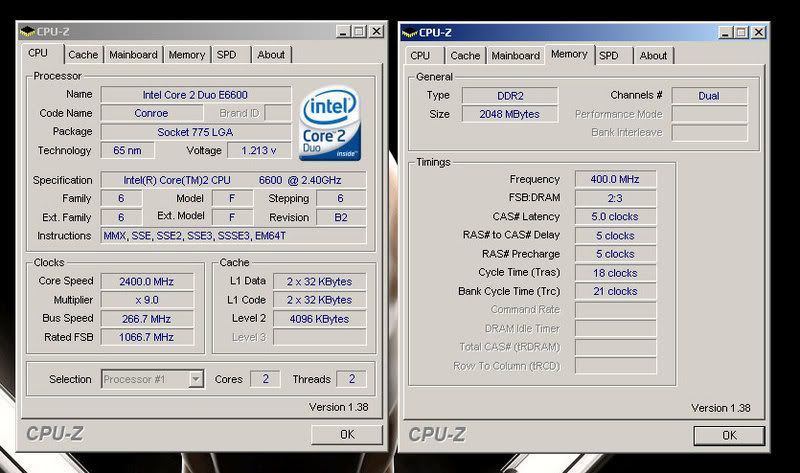 Any help would be greatly appreciated.
EDIT: As you can see, everything is completely stock.