Joined

Jul 8, 2005
Messages

1,748
I wanted to get a Gulftown and Fermi as an upgrade to my already overpowered i7 rig, so I sold MOM to reinvest. As fate would have it, Fry's had its 25th anniversary sale and I figued instead of throwing tons of money at a CPU and GPU that are too expensive, suck up too much juice, and trip my 800VA UPS every time I game, I'd take advantage of the Phenom II X6 and MSI 890GX deal for $225 as an interim rig until the quad core Westermere's come out or the 980 Gulftowns come down more (yes more than the $800 deal they could be had at).
I've been Nvidia for quite awhile now, but the reduced power consumption and price of the 5850 made me switch sides. Best Buy had the Corsair H50 for 60 bucks, so why not throw that in too. So I present to you MOM v2 aka MOP (Massive Overkill's Phenom)
That's a 38x120mm fan mated to a 120mm shroud (gutted fan), pushing through a Corsair H50 rad. Air is being sucked in through the back and exhausting into the case..........I'll reverse it if it lowers temps. Notice that the body of the Pump/CPU water clock prevent a push/pull config as there's barely clearance for the existing setup.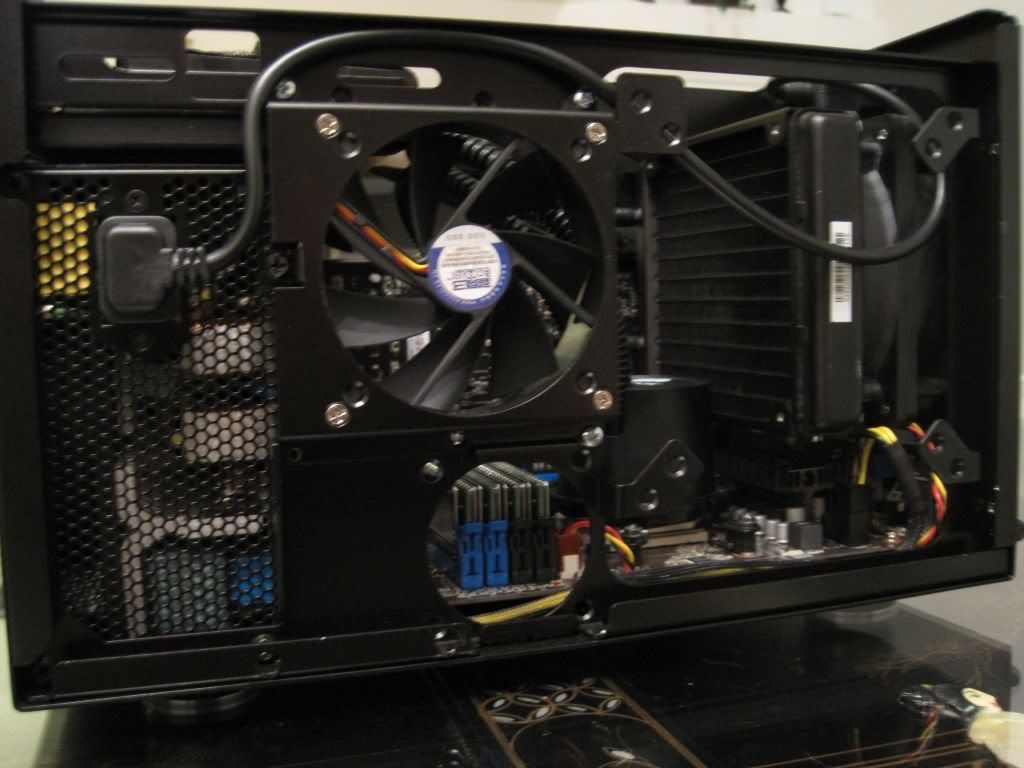 Top down shot and rigged hard drive until I can get a new hot-swap bay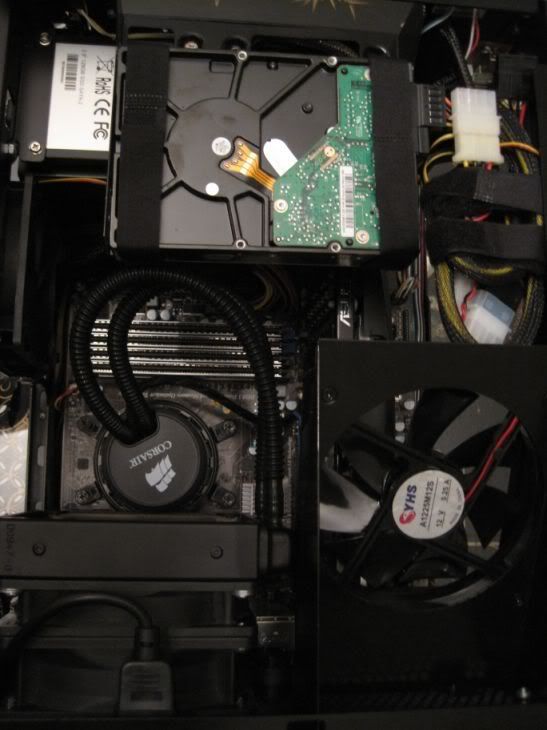 Those of you who own the Lan Gear MOM, this is how you route your power supply cable to clear both your video card and hard drive bay (which I'm not using.............I almost got it to fit, but needed 90 degree SATA power stalks to avoid hitting my 5850........even if I did have 90 degree cables, it's still too close for my liking.
Flash on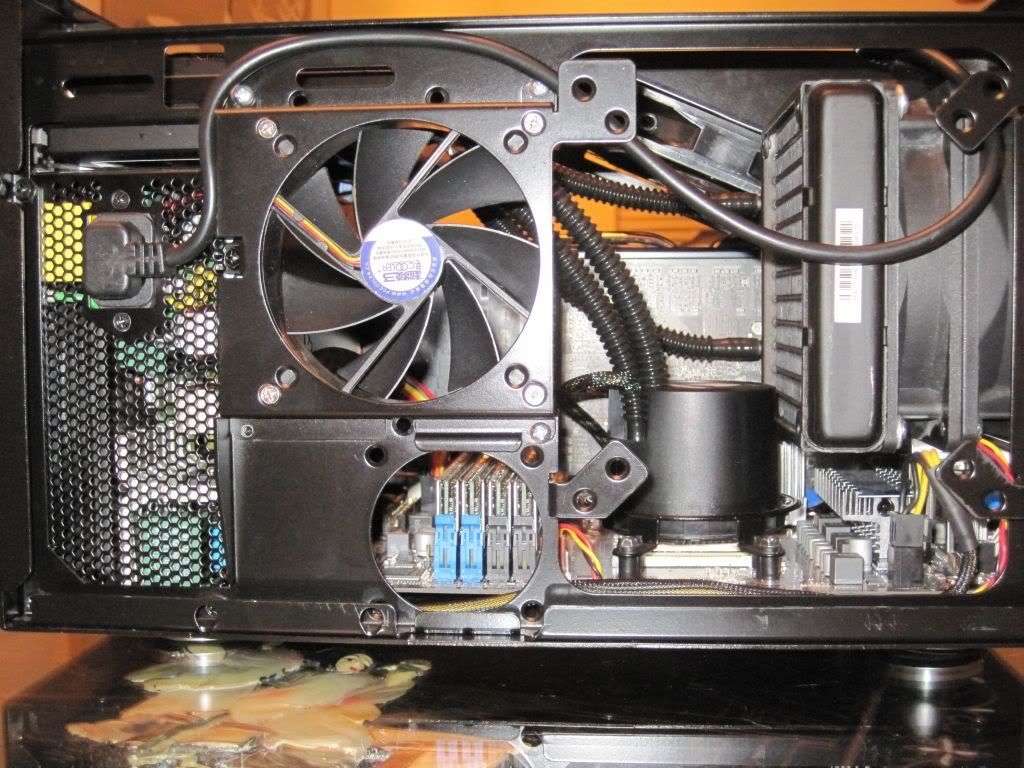 3/4 View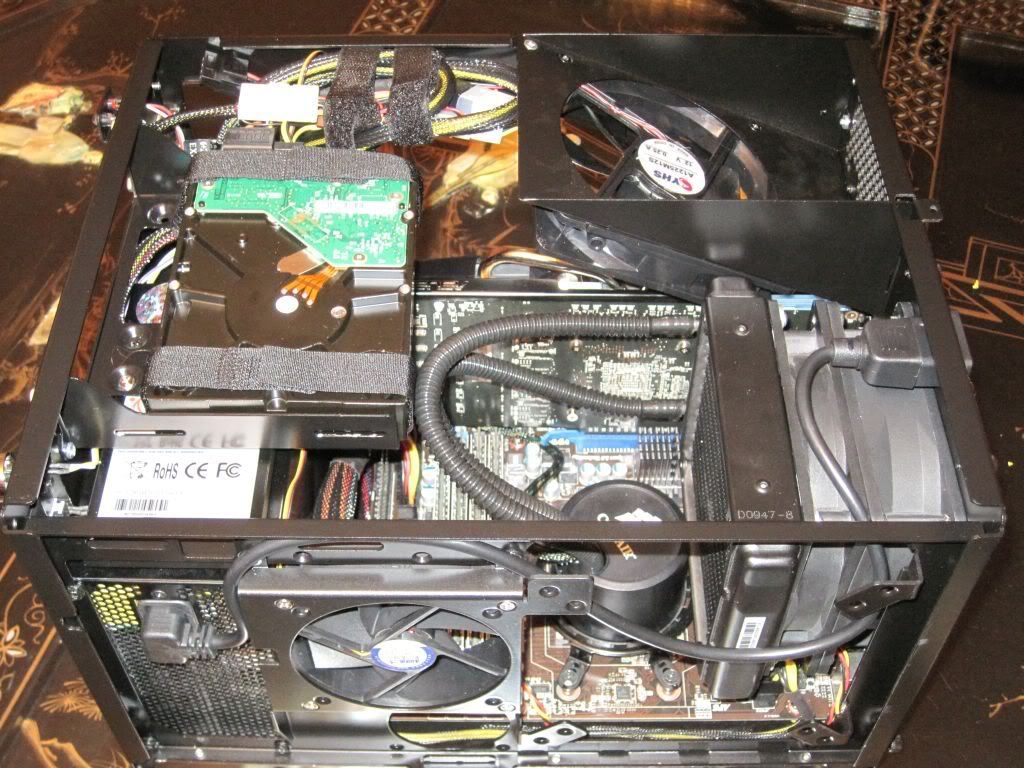 Asus 5850Direct CU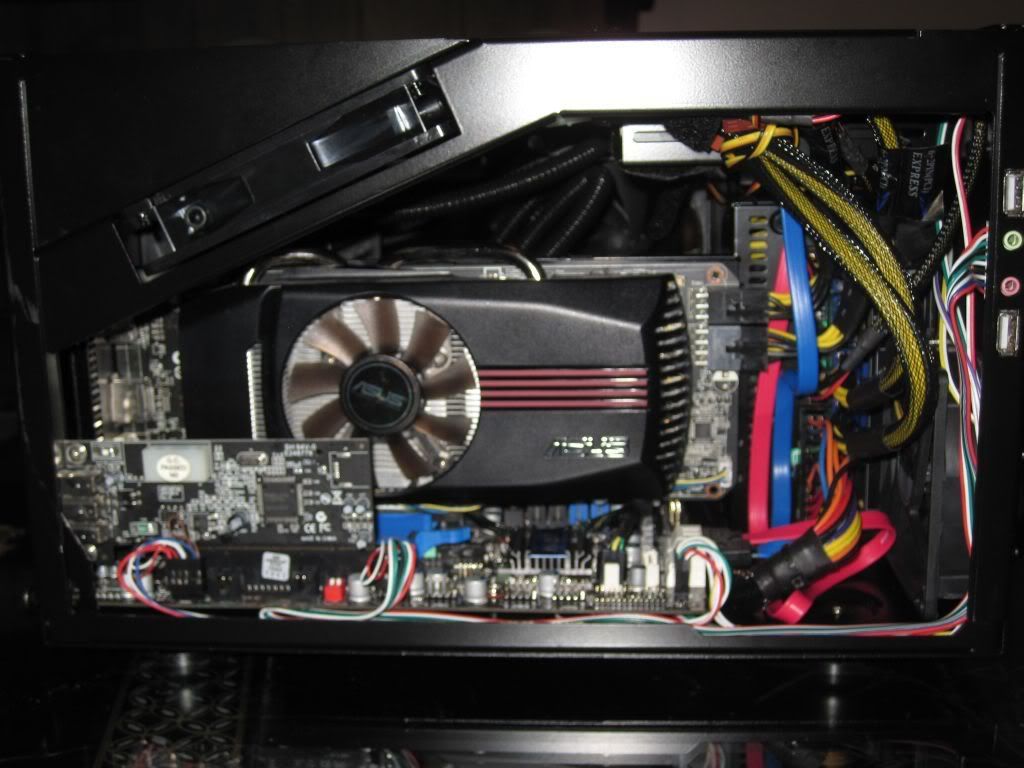 I removed rivets on the 5-1/4" bay and hard drive 90mm fan mount so that they can be removed and re-fastened with screws/nuts: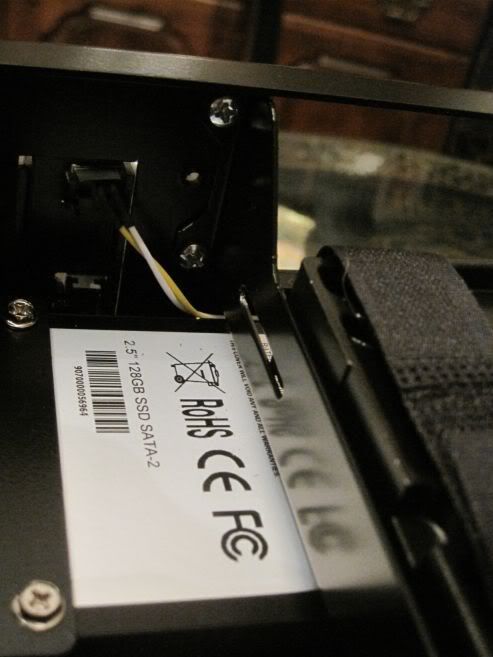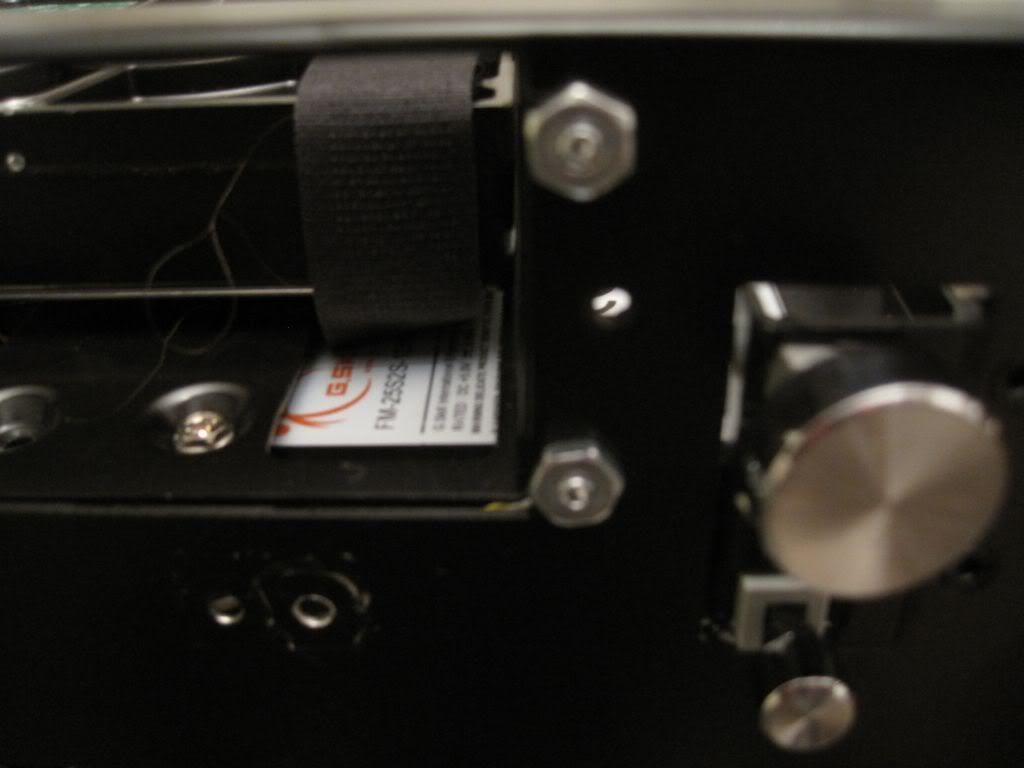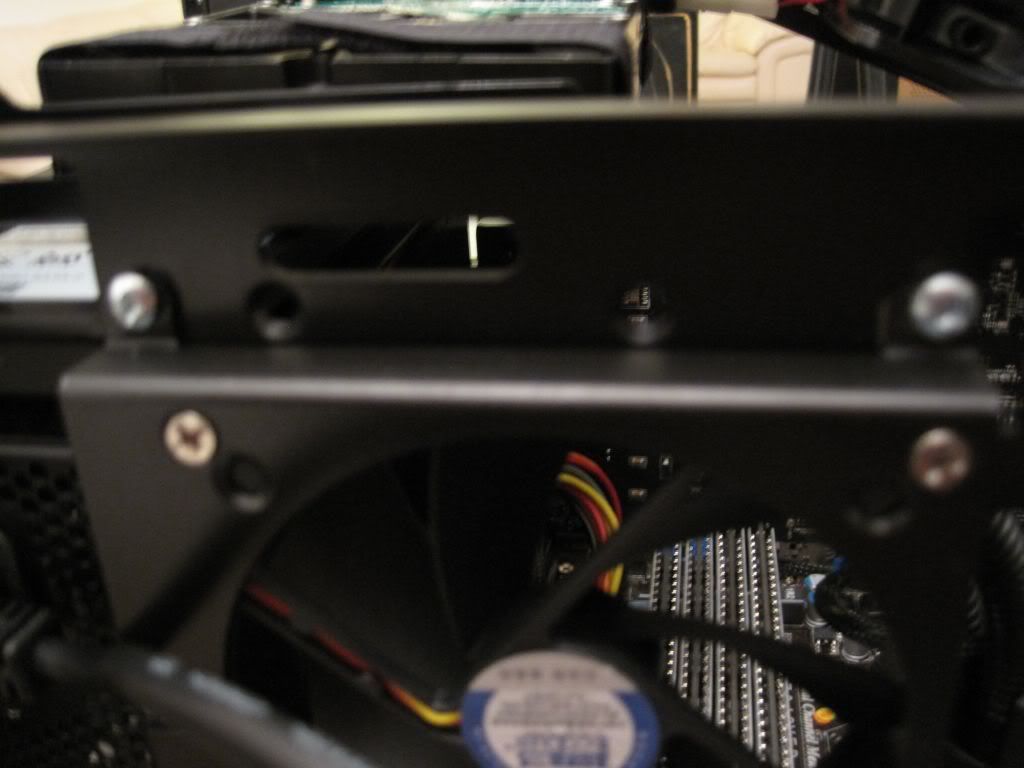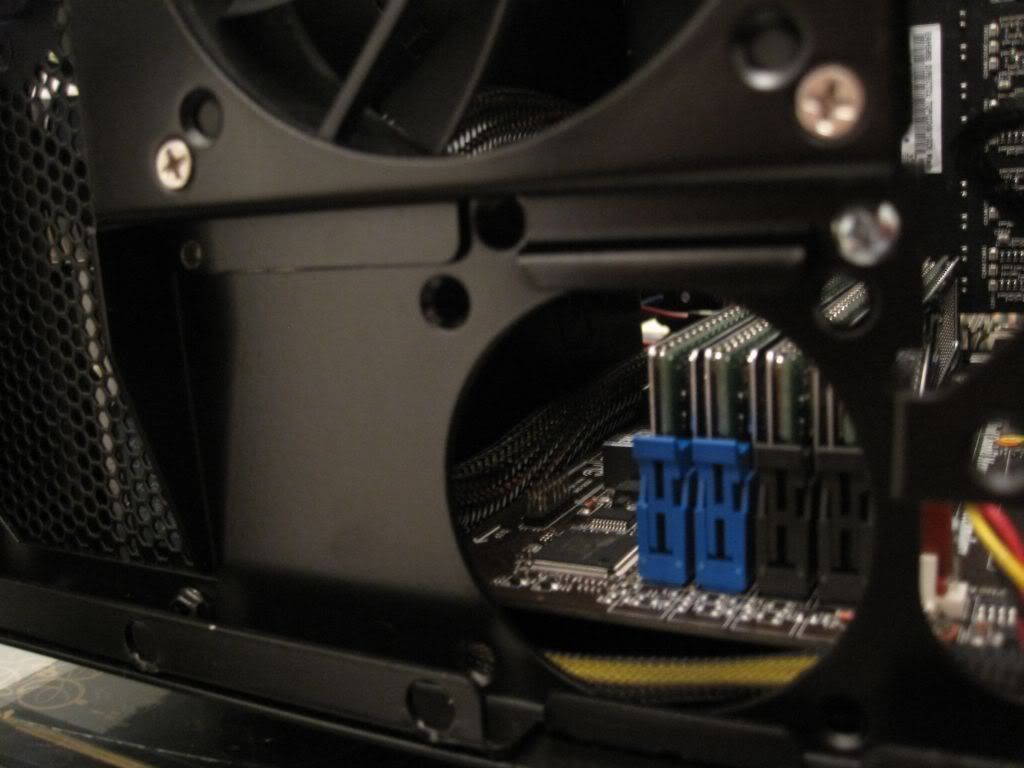 Last edited: