I finally got all the parts last week and put everything together configuring it. It is alot of work to get everything working nicely, and I am still working on it (need to grab music covers, configure more emus and ripping movies to hdd), but here are the results.
I am running the Meedio front end and so far, it is working great. I originally wanted to use XLobby but since it keeps crashing on this computer (for whatever reason), Meedio replaced Xlobby!
This HTPC case has a 7in touch screen LCD so I don't have to turn on the TV to play music (works so nicely except for the minor overscan in the LCD screen, which is remedied by Meedio's internal setup).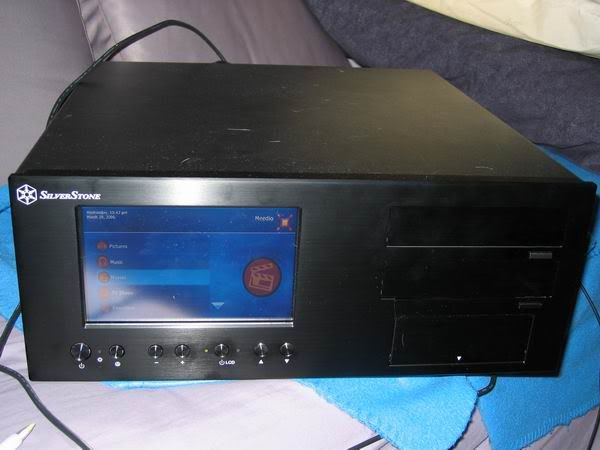 Another look at the Meedio front end on my RPTV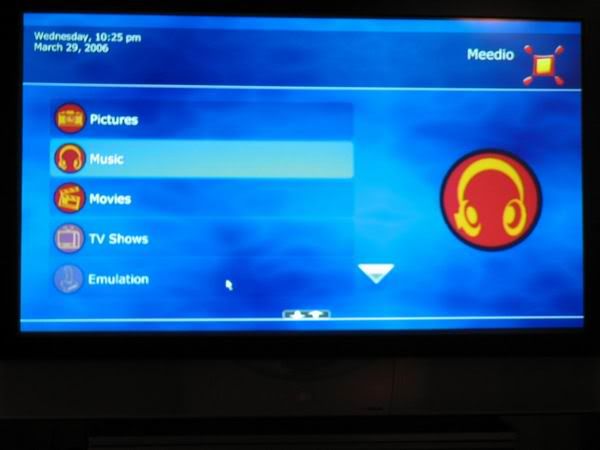 ----
Here is some of my movies that I have ripped so far (except for Brokeback Mountain, it is actually Monsters, Inc, hehehe).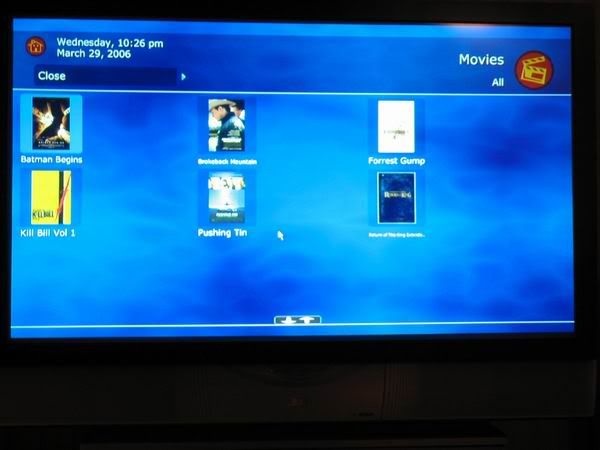 Another look, I am still setting everything up so the HTPC is sitting on the couch for now.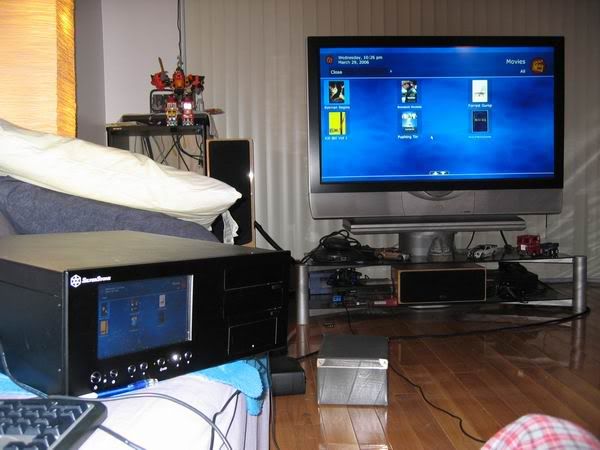 Batman Begins playing, and outputted to 1280x720p resolution with ZoomPlayer Pro via Nvidia Purevideo decoder and FFDShow post processing.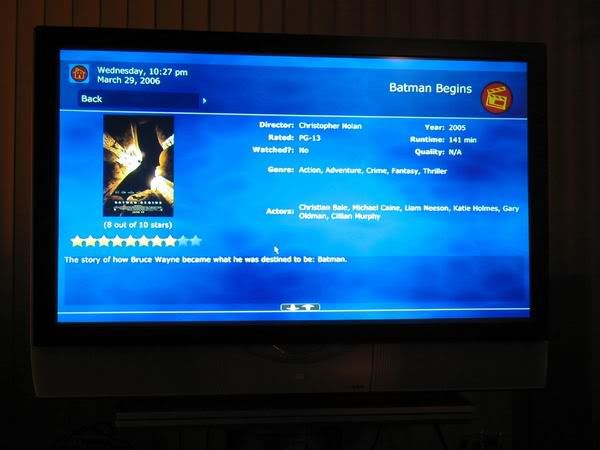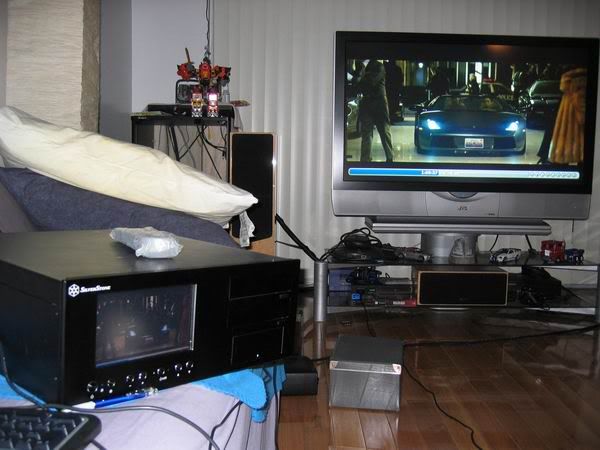 Kill Bill being played. With Napoleon being nosy and wondering what I am doing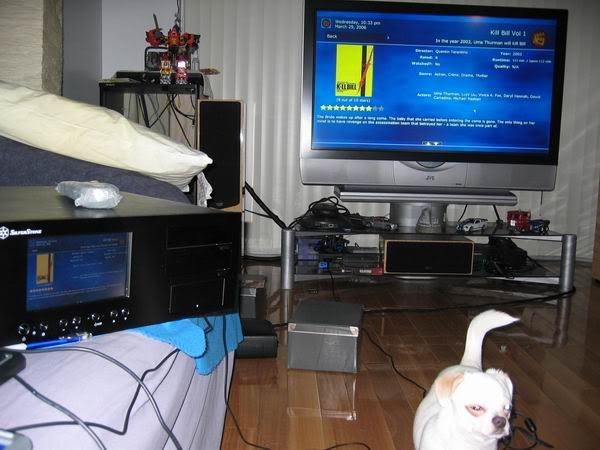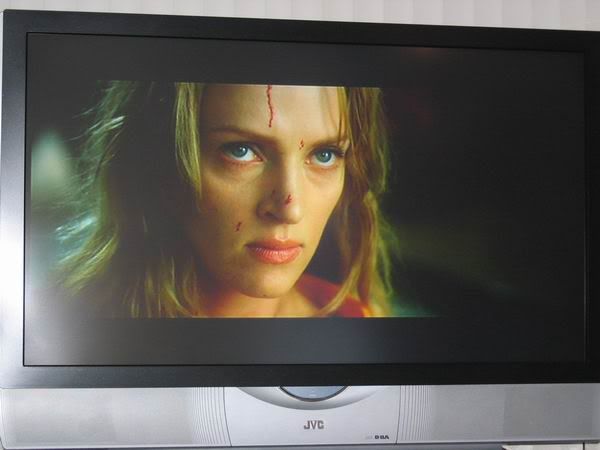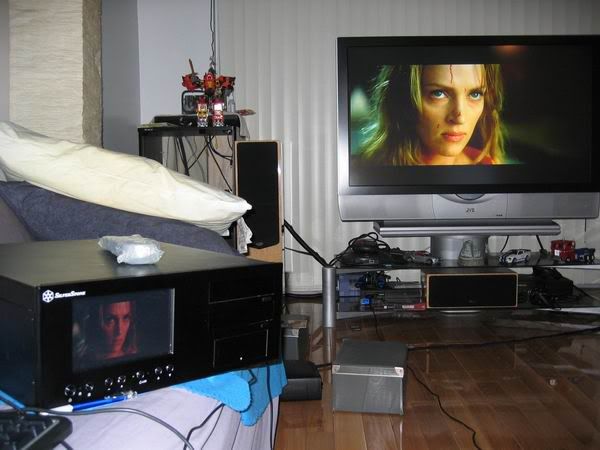 ----
Just for fun, I put a few episodes of Rome in there. My wife is very happy about this.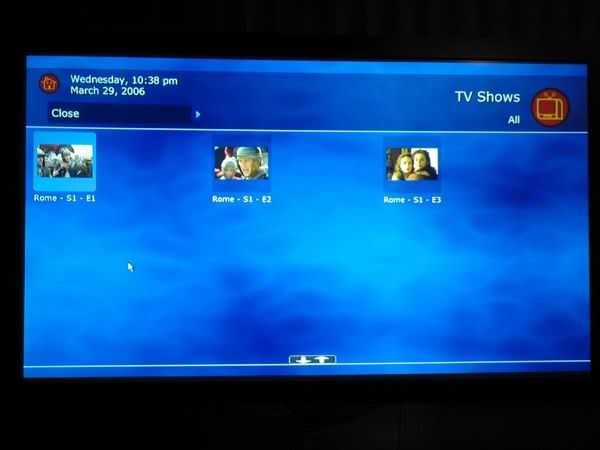 ----
My Cantonese music MP3's.... and me touching the LCD screen to select the album.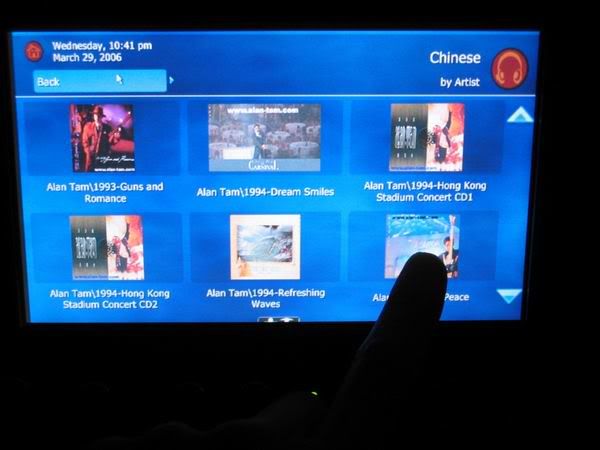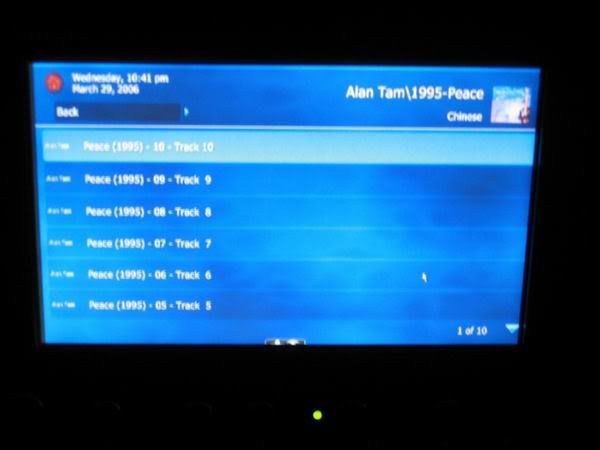 ----
The NES emulator through Meedio.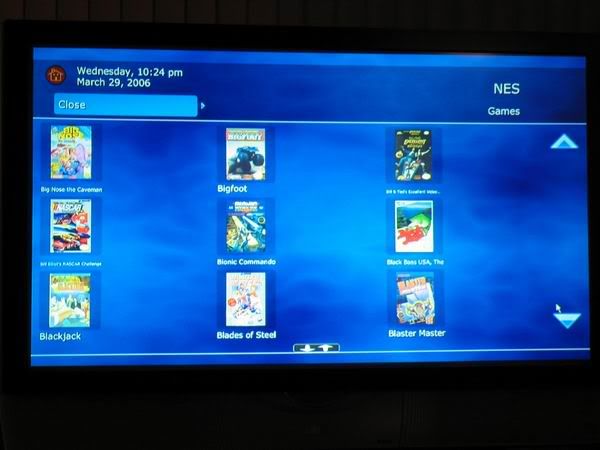 ----
And finally, I decided to give Oblivion a try. After all, it is time to give that Radeon X850XT a workout! It runs very smoothly (not highest detail though, obviously). I have never game on a PC via a TV, so this is really cool!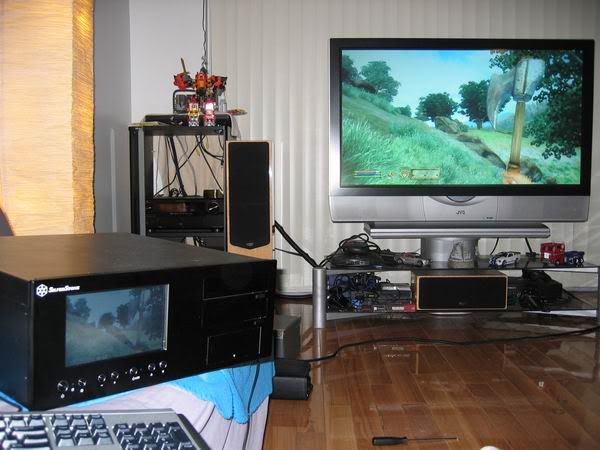 ----
Well there you have it. This was not a cheap build (I originally budget around $1200 but that case blew that budget out of the water), but I am very happy with the end result. I am not done yet though, I have not bought a HDTV tuner and I need some wireless keyboard/mouse + control pad very soon. But those will come once I configured everything. I have a ton of fun researching and building this so hopefully this will inspire others to take the HTPC plunge