FINAL SHOTS - STAGE ONE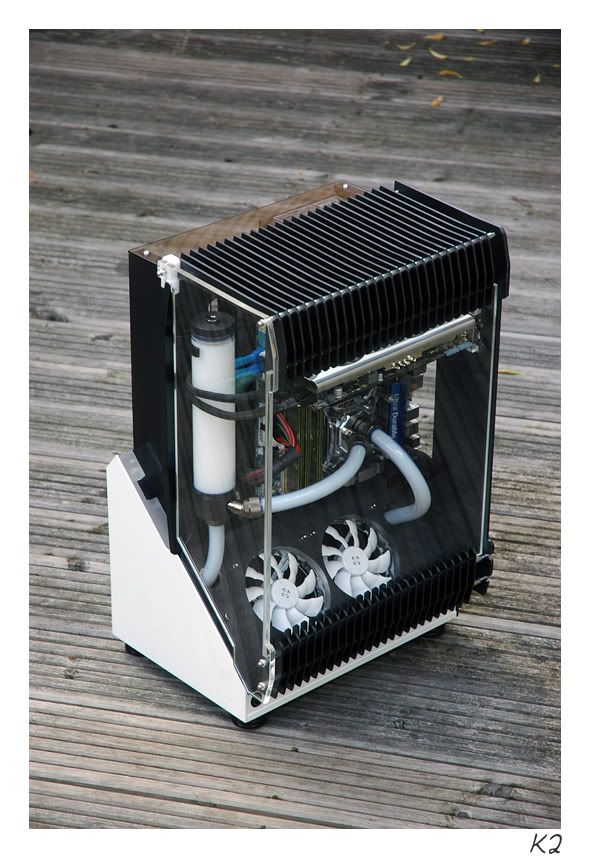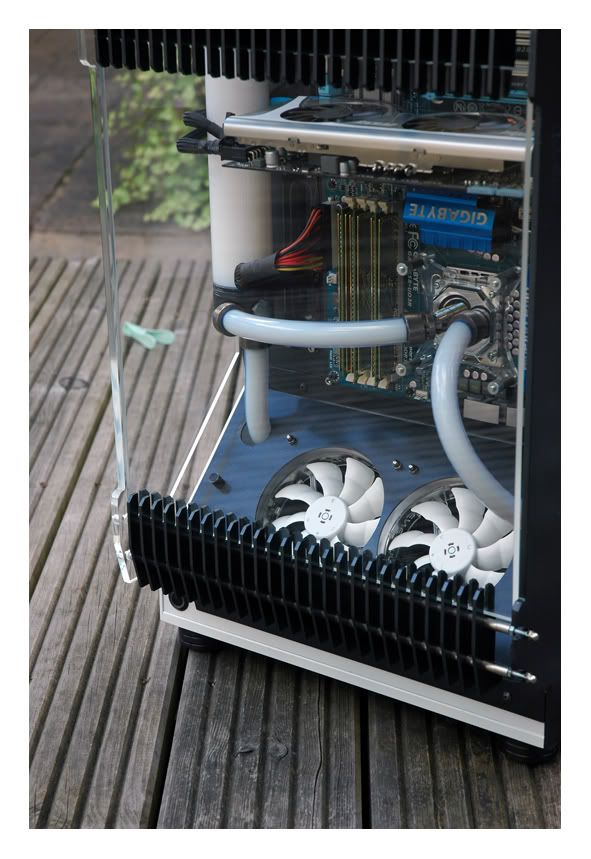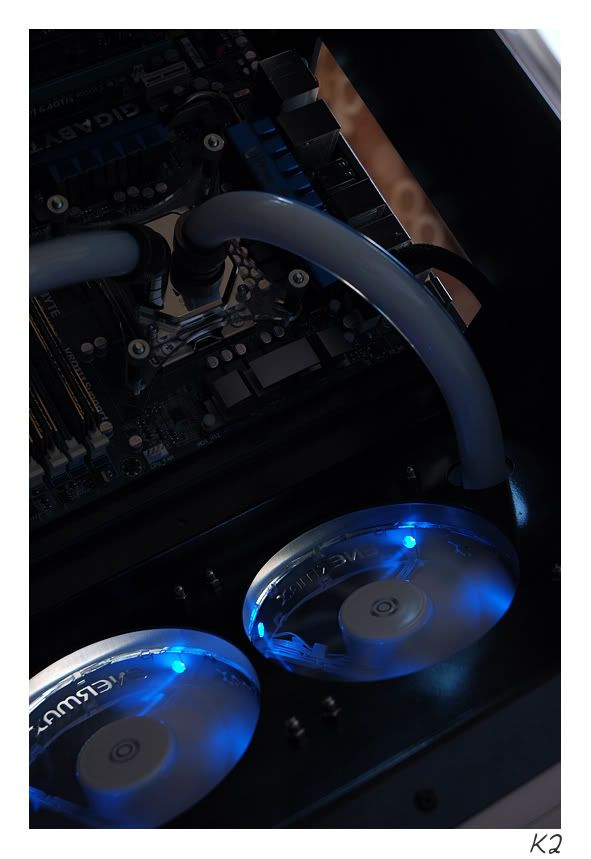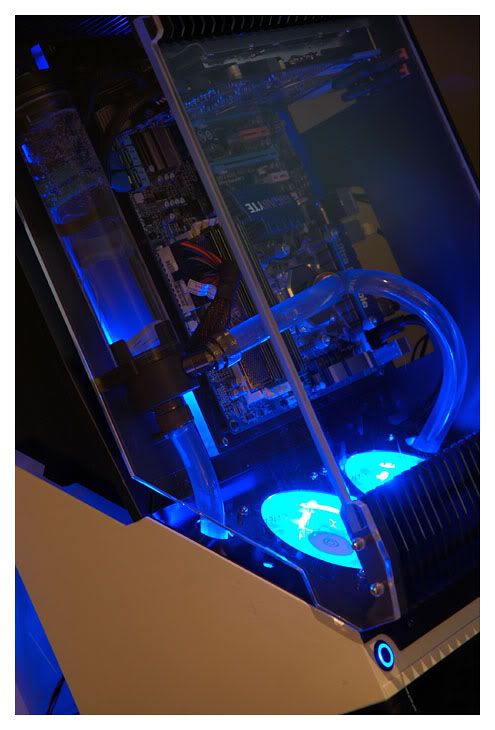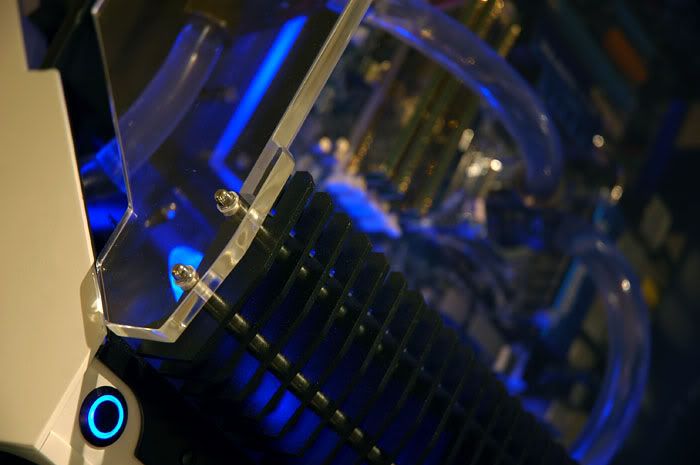 Hey there everyone, I have been wanting to get another computer built for a while now but have never been able to find the time!
A couple of days ago I was invited to head over to Berlin for the campus party, as soon as I found out I knew that I needed a new case to take with me!
Obviously this log may not be as in depth or action packed in the beginning as I have around 5 days to finish this
or at least get a working prototype up!
Plus there is always the possibility of everything going wrong and having to hold it together with duct tape for a week until I can get back from Berlin and work things out. What ever happens I'm hoping it's awesome
So without further ado, I present the K2 concept: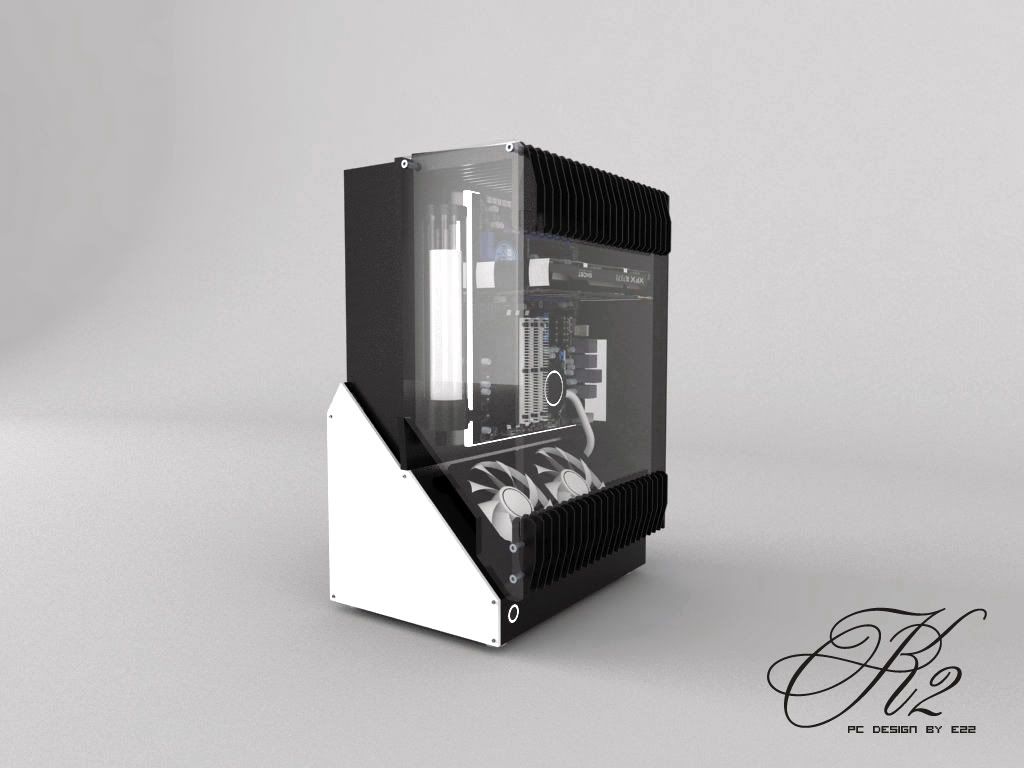 Simple in essence, cooled by a single radiator drawing air through the open finned design.
I had originally designed this to make use of an AIO cooler but unfortunately that wont be ready in the next week so I'll be installing a standard loop in until then.
Again; sorry for the poor pictures I'm just taking them on the phone as I go.
First up.. Safety! and a new hat that I can't wear till winter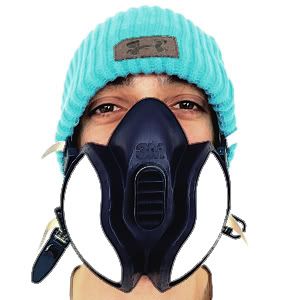 Ok so now a random mixture of images from the last 2 days!
Set some tool paths for the CNC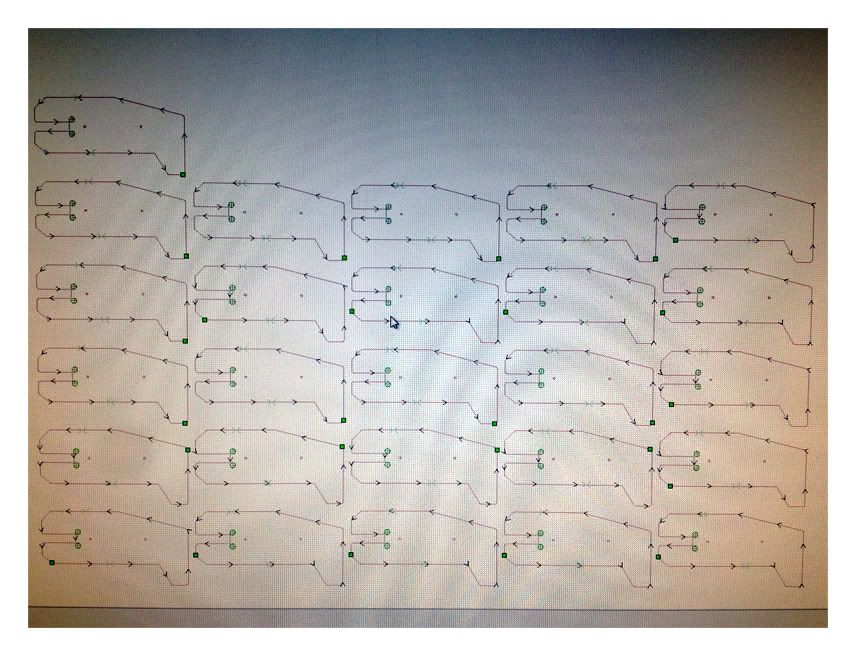 And off she goes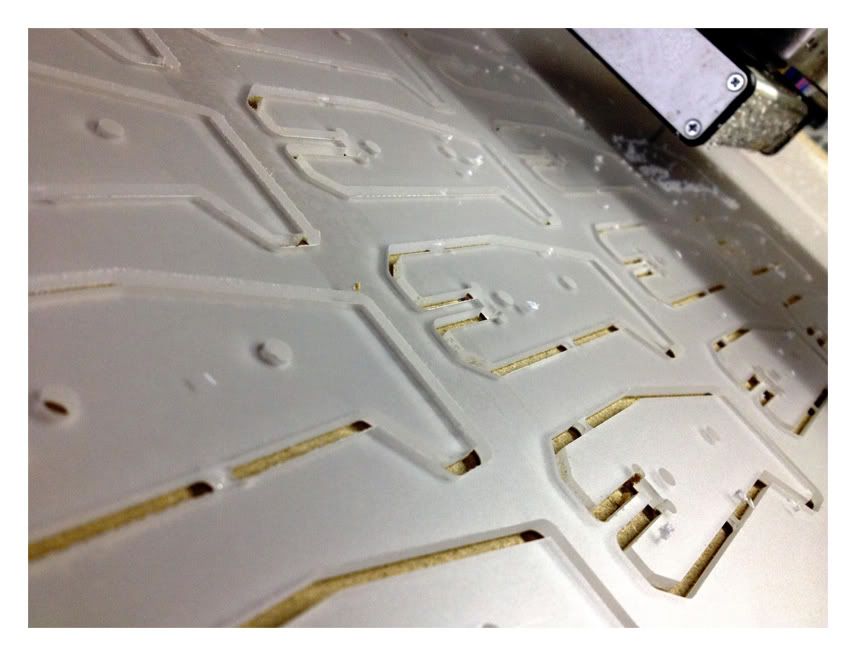 I'm just using what ever scraps I have left over in the shop for this as its a prototype and I also don't have time to wait on a delivery.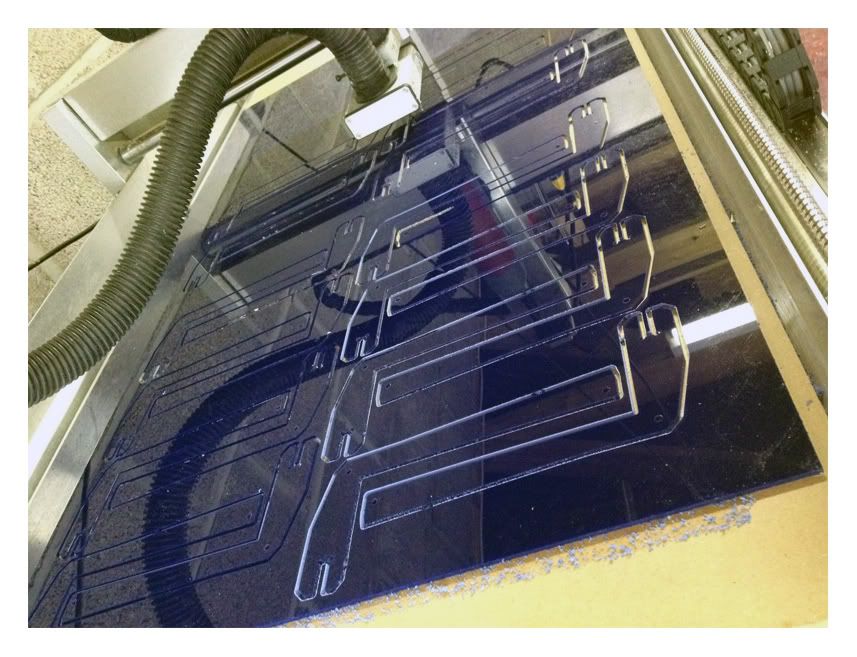 Some 10mm stock goes under the mill for some framework.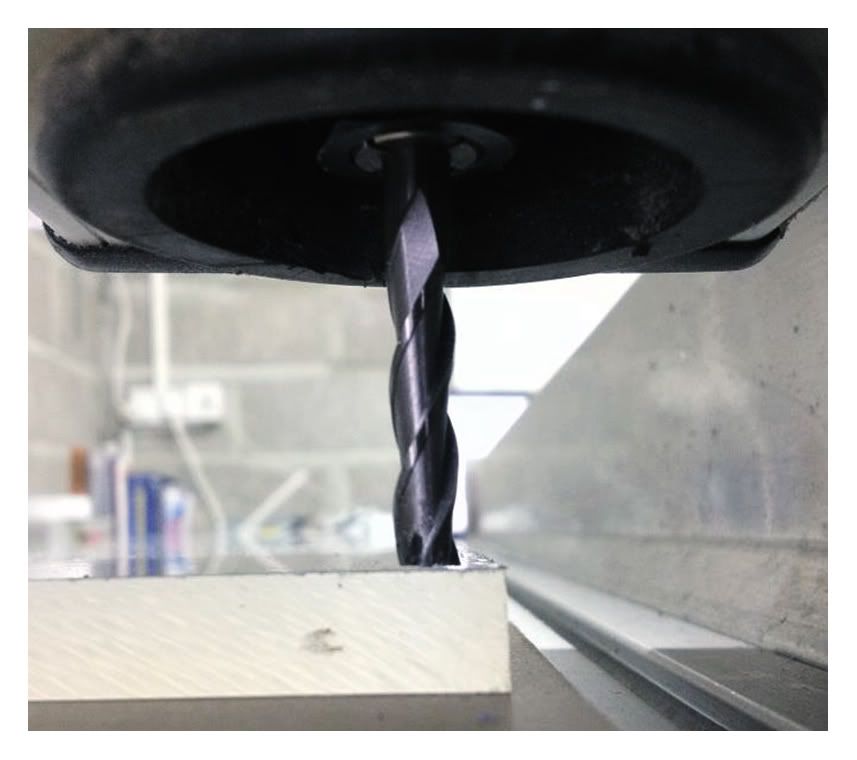 All the fins get a coat of Graphite sparkle spray and then it's a lovely sit down in the garden to assemble.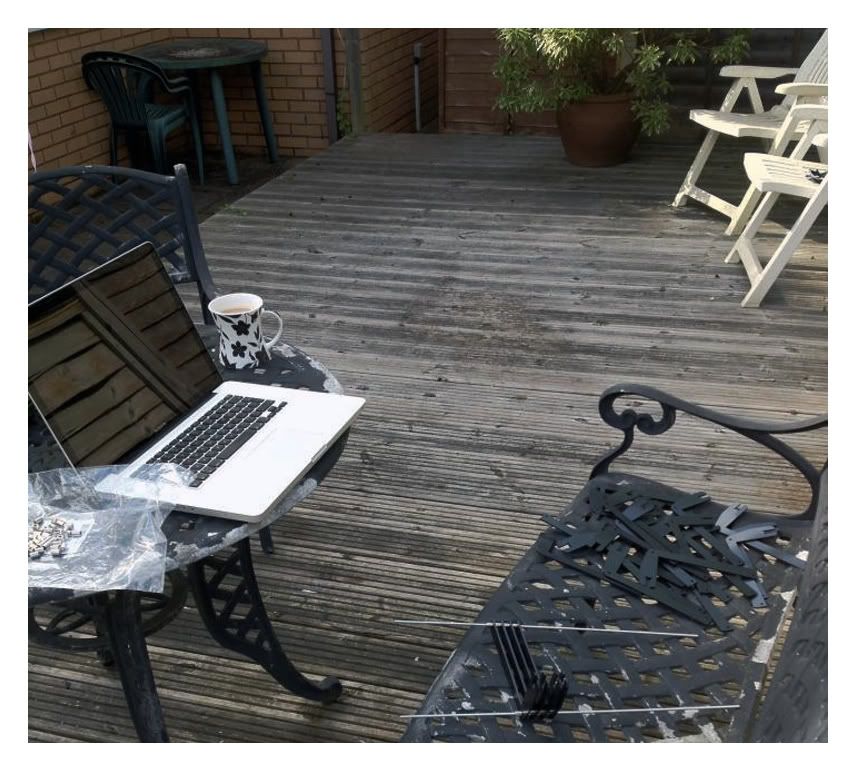 The bottom fin set.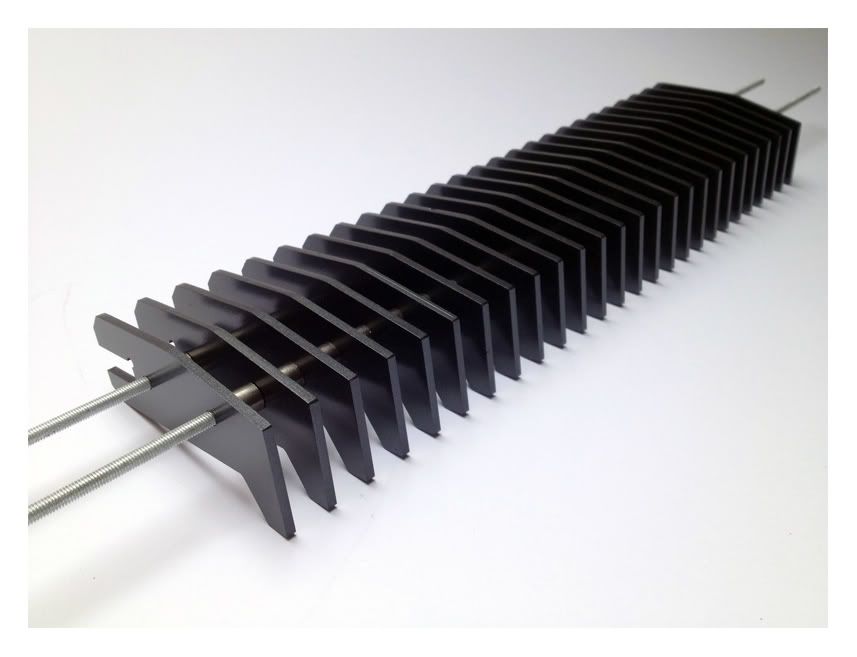 The radiator also got a quick coat to help it blend in.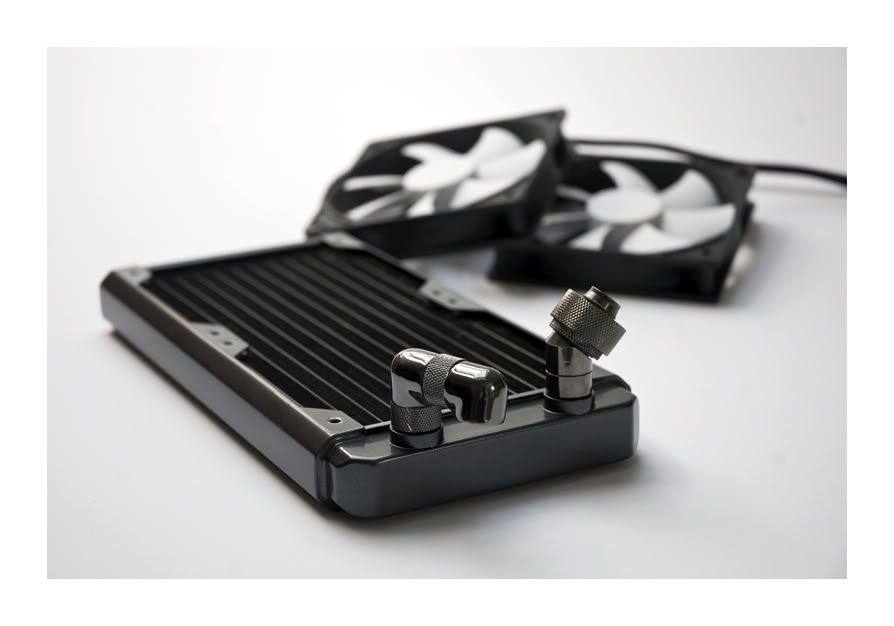 Time for a test fit (using my wife as a wonderful assistant)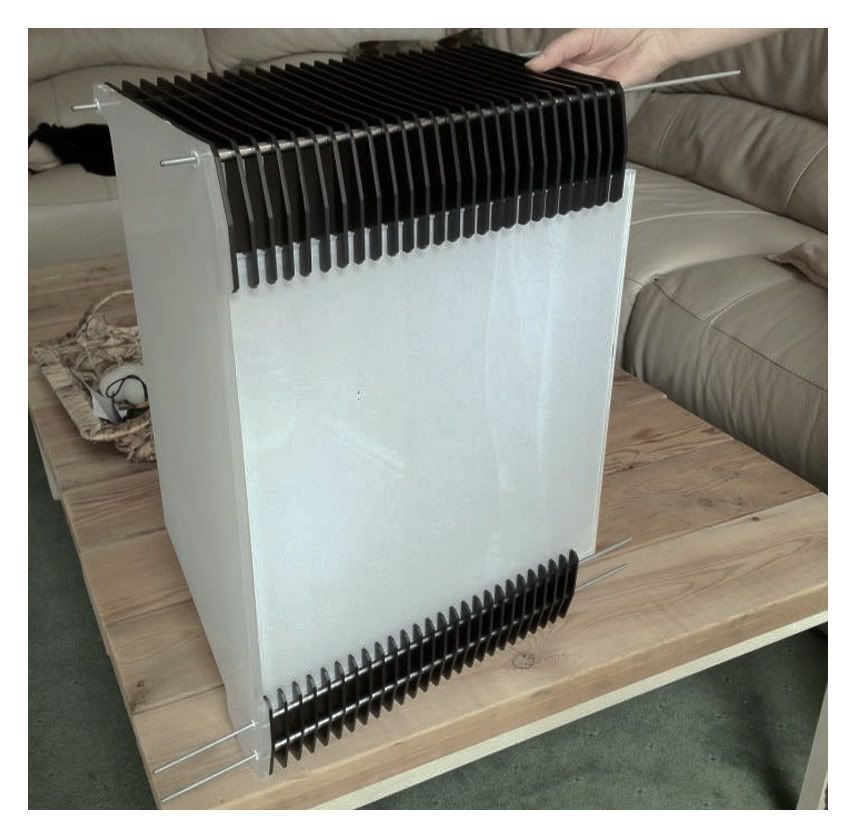 Last edited: