Scope:
To created an external enclosure for my watercooling parts.
Design:
A square base made of aluminum angles, with an aluminum plate for the floor.
Use clear acrylic for the walls and Lid (fasten lif with hinges).
Parts:
Voyeurmods quad 120mm heatercore
Swiftech MCP-655 Pump (liang brand)
Typhoon 120mm Reservoir in UV blue
Fortron Mini PSU 200watt (to power fans lights and pump)
Sleeving in UV blue
Hydrx UV green coolant
Misc Hardware from MCMaster-carr (edge molding, Rubber foam padding, clamps etc...)
4x Evercool Aluminum 120mmx25mm Fans 79CFM, 12V @ 31dB.
On to the pics:
Heres my fortron PSU: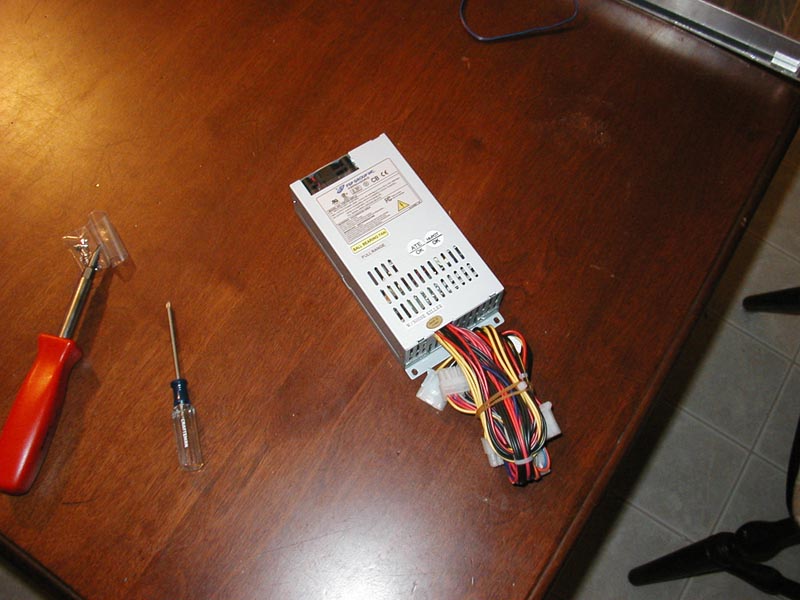 The fan Controller that will power 4 fans and the UV lamps: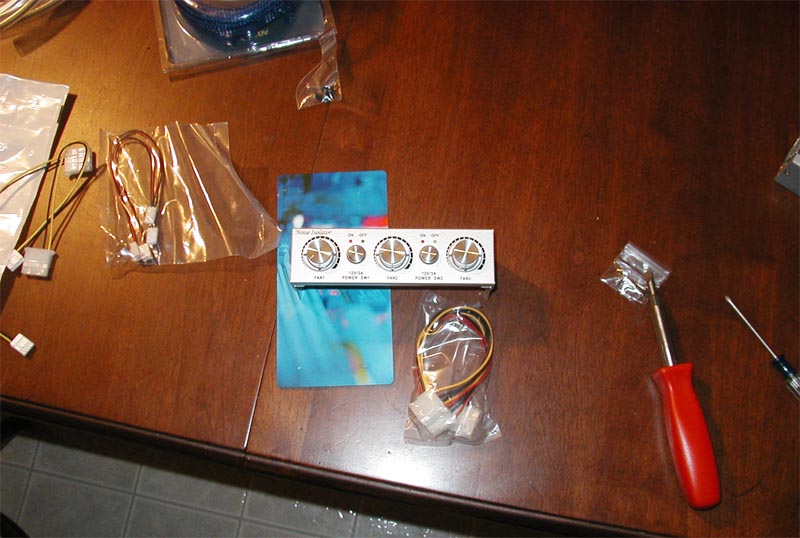 Sleeving some wires in the kitchen:
Quick Mockup: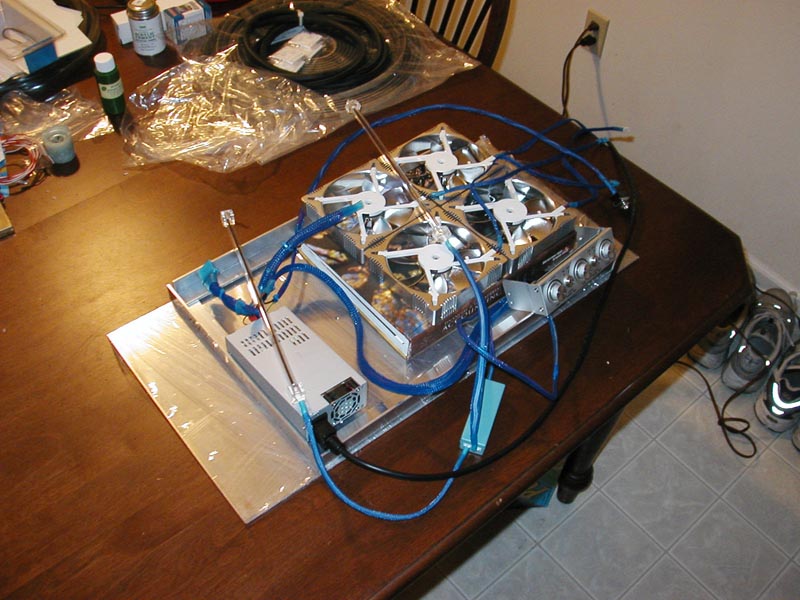 Mockup with the UV lamps going ,tad blurry...: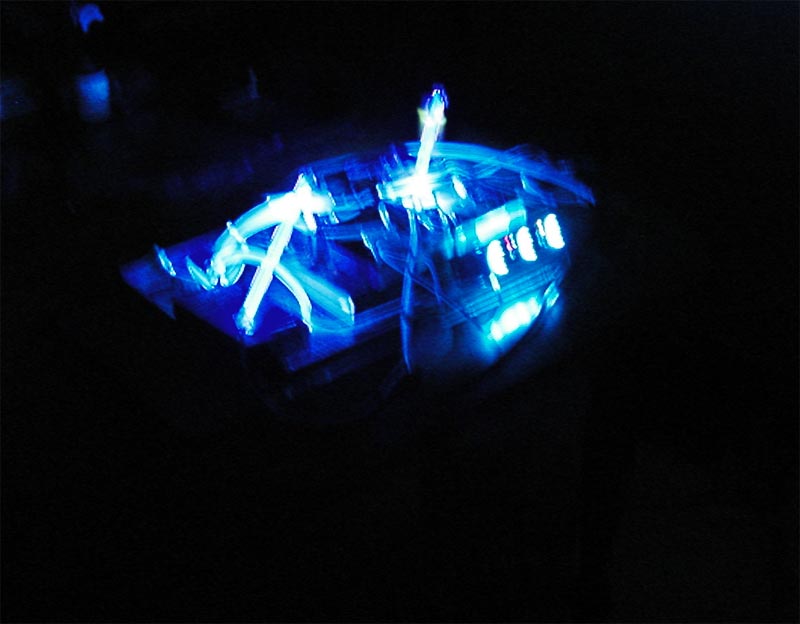 To the garage! Space heater to keep em warm in the 20 degrees, right next to my 2004 Lightning: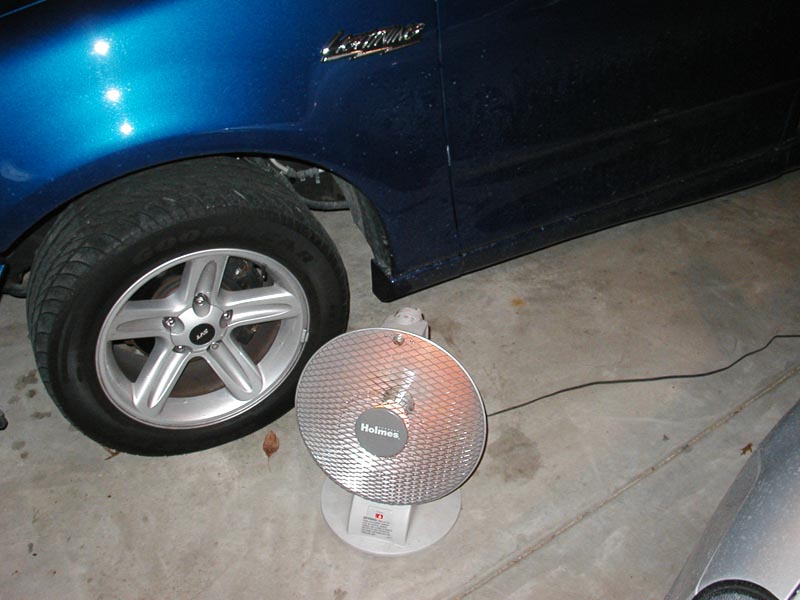 Get another mockup going after I get my aluminum plate cut: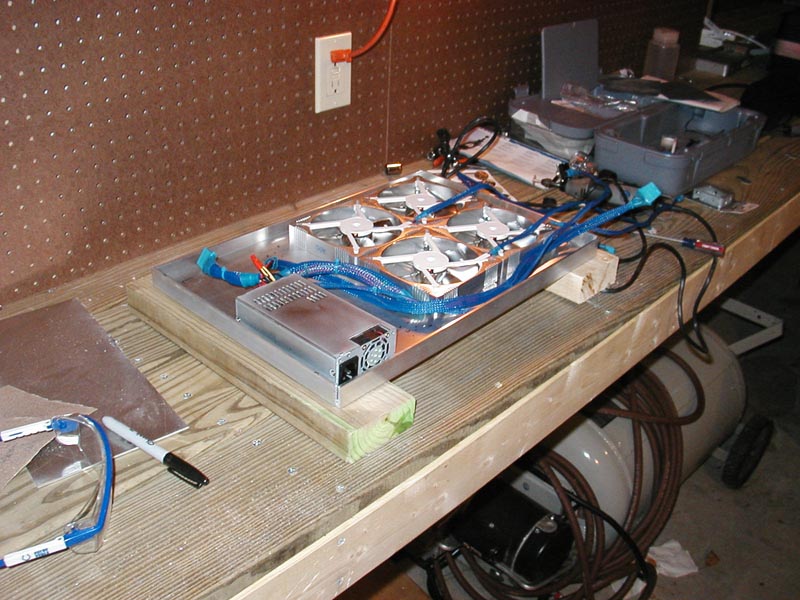 Drilling the Angles in prep for secureing the base together: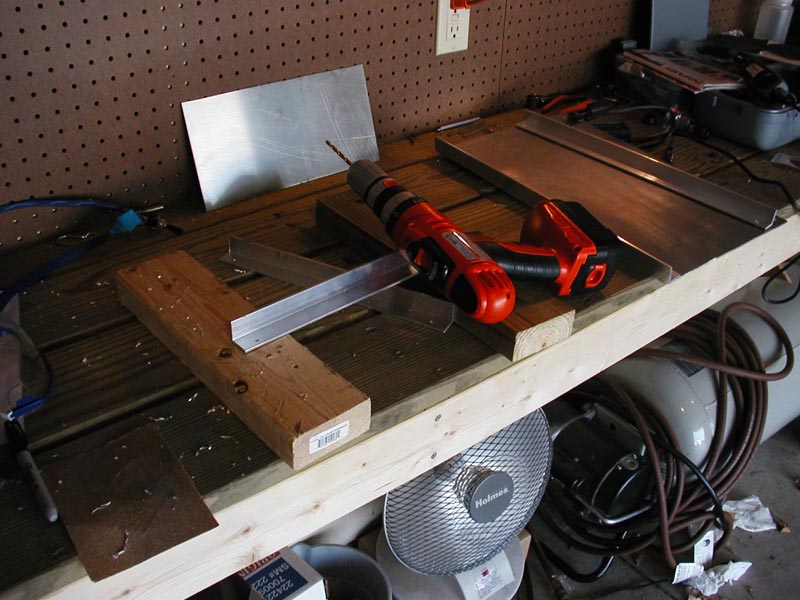 Got the base completed with the first bolts holding it together: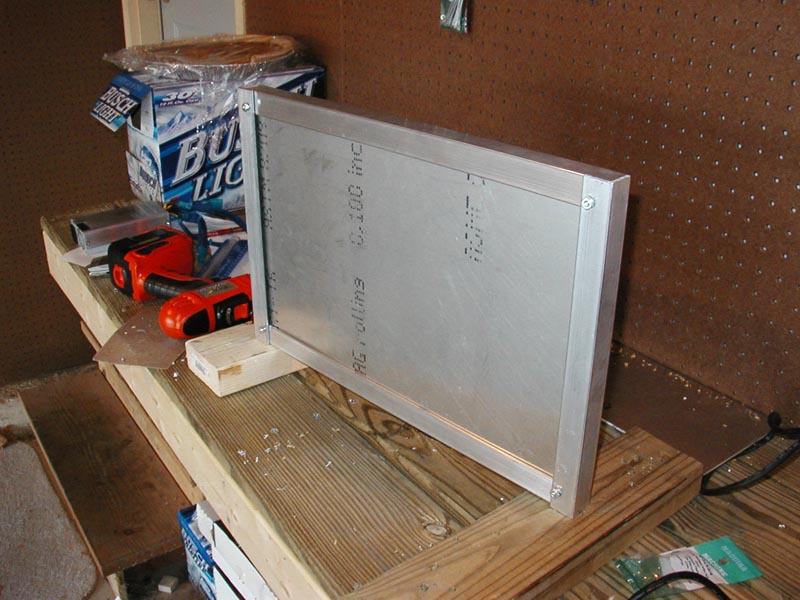 Radiator and shroud out! the thing is huge! but lighter than I thought. Voyuermods.com had sucked packaging, they
didn't even tape off the barbs on the pump and rad!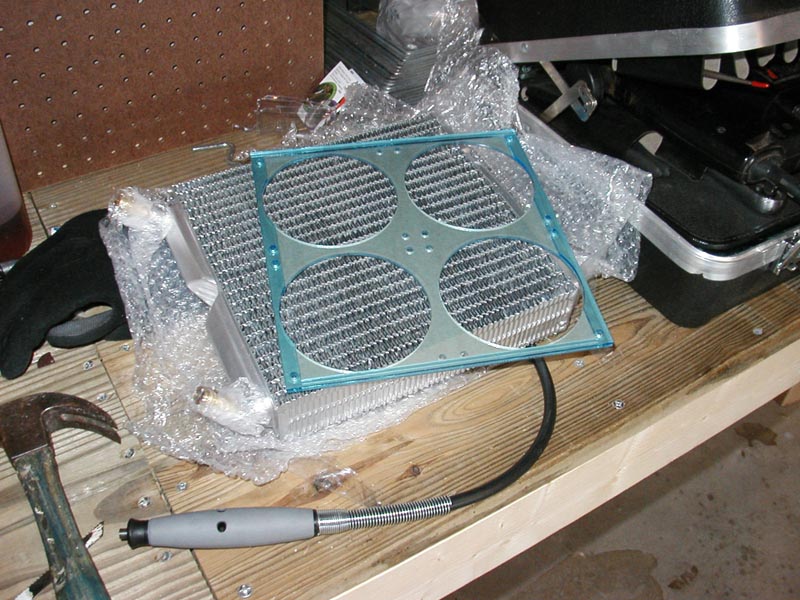 Got the shroud and fans mounted with some of that rubber foam to provide more of a height to the shroud and air
insulation: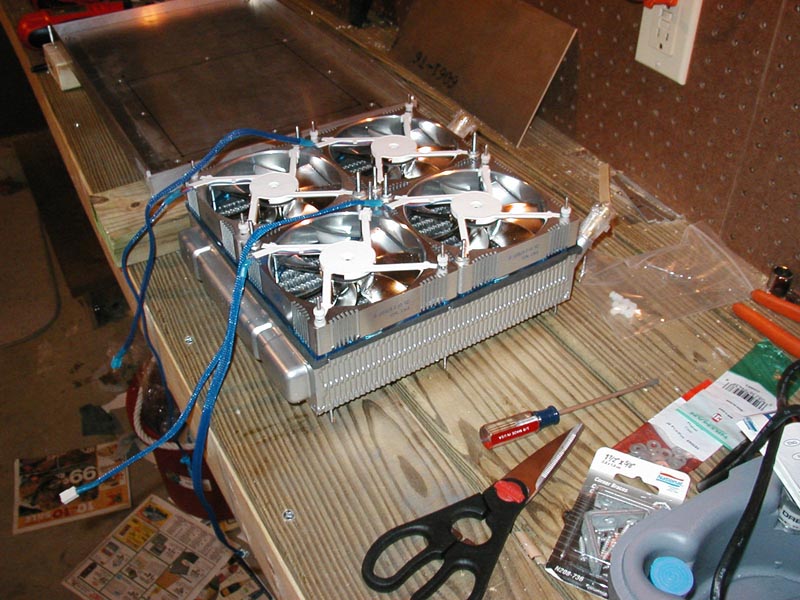 Got the parts in the base in another mockup of their placement: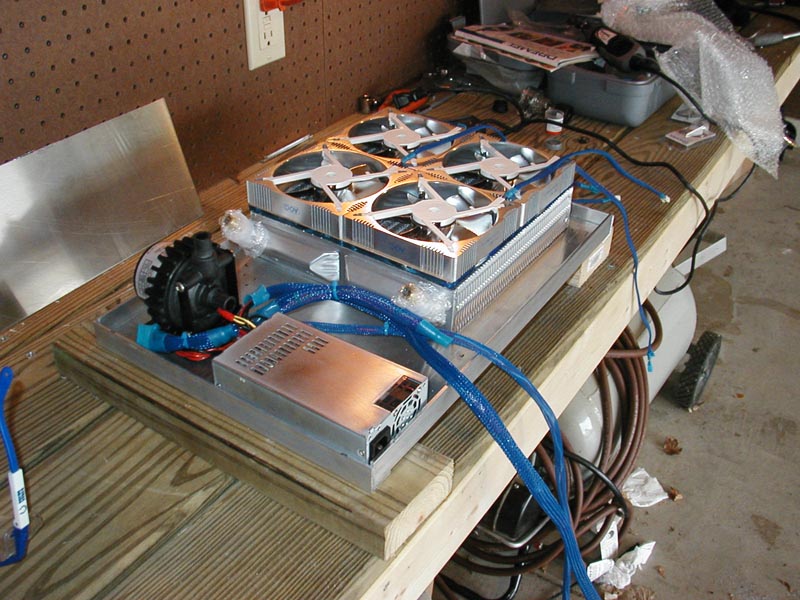 Starting to drill and cutout the damned 1/8" plate with a drill and jigsaw. Let me tell you it is a pain i nthe ass
with a hand held jigsaw cutting through 1/8" alunum plate, go 1/16" if you want to acomplish the same thing: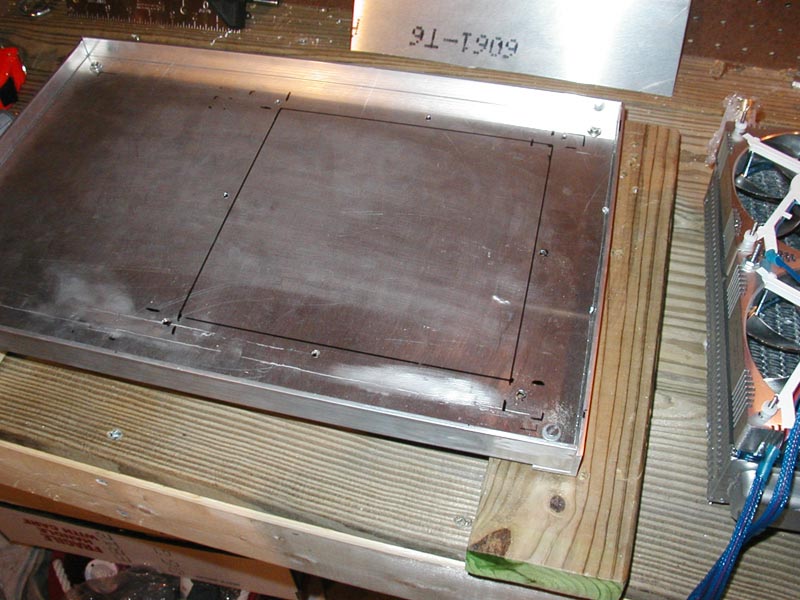 Thats all for now. I'll be getting my acrylic in on monday (todays sat). Sunday I'll finnish cutting the base plate and drilling the holes necessary for the pump mounting and psu mounting! Maybe think of how I'll make some feet on this thing.
I'm not sure how I'll make vents for the air to come in/out through the inside/top of the enclosure yet... but the fans wil lbe sucking air in through the bottom.
Questions, comments? log into my forums and ask away, no email authorization registration required:
http://forums.unoid.net/