Joined

Nov 4, 2019
Messages

1
I'm troubleshooting a problem I suspect is the power supply. It's a thermaltake 850 Gold 80, but don't have specific model info. Video card is R9 390X.
This system has no dust on any cooling fins and is not struggling with cooling issues. This is guaranteed.
When system is booted from cold and 3-D game is launched immediately, within moments of running, the system hard-crashes with even the power button and reset buttons not responding. I have to flip the power off on the PS, then on again before I can start up the system.
I run the Boinc client with ONLY CPU tasks, and it runs for hours at 100% CPU utilization, no crashes. I enable a GPU task and within minutes the system crashes. As long as nothing GPU-intensive runs, system is stable at idle running for days.
I do not have a second PS to test with, unfortunately. Also, no other video card.
I checked the BIOS to see what the voltages are registering as. This caught my attention: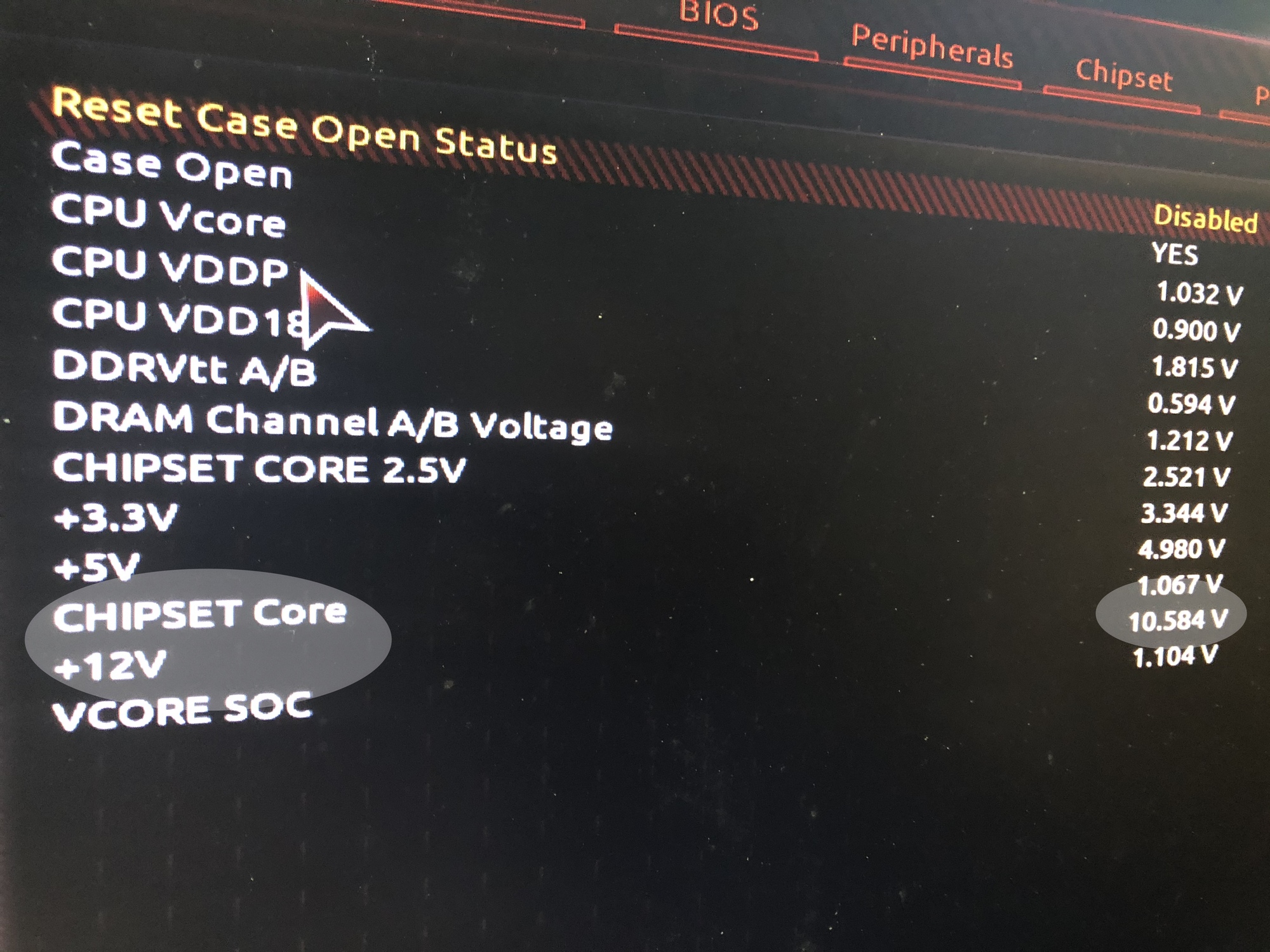 Does that look correct? What about the other values on that listing?
Any guidance here is appreciated!
mtf