[H]ard|DCer of the Year - 2014
Joined

Jan 29, 2006
Messages

8,584
This first part is for installing SOB on a Windows host.
First, you need to go to the website and register an account. Go to:
http://www.seventeenorbust.com/signup/
Create a user name and fill in your Real name if you want credit for finding anything. Then enter the email address and click Create Account.
Next, log into your new account and verify everything looks correct and changing preferences as you see fit. You will find the option for adding your team under Preferences. We use [H]ard|OCP at this project
Once done setting your preferences and adding your team, you should be ready to download the client. Simply click Download and choose your flavor. In this example, I'm using Windows.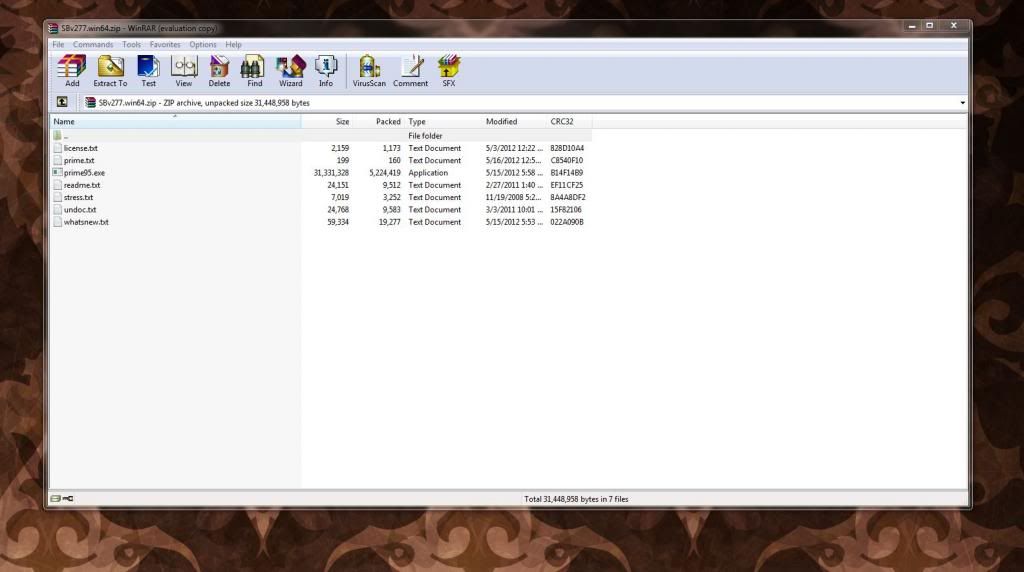 Extract the files to a folder that you create. The program won't actually install anything, so make sure you remember where you put these files

Once the files are extracted, open prime.txt with Notepad.

Change louie to your user name that you created when you set up your account and save the file.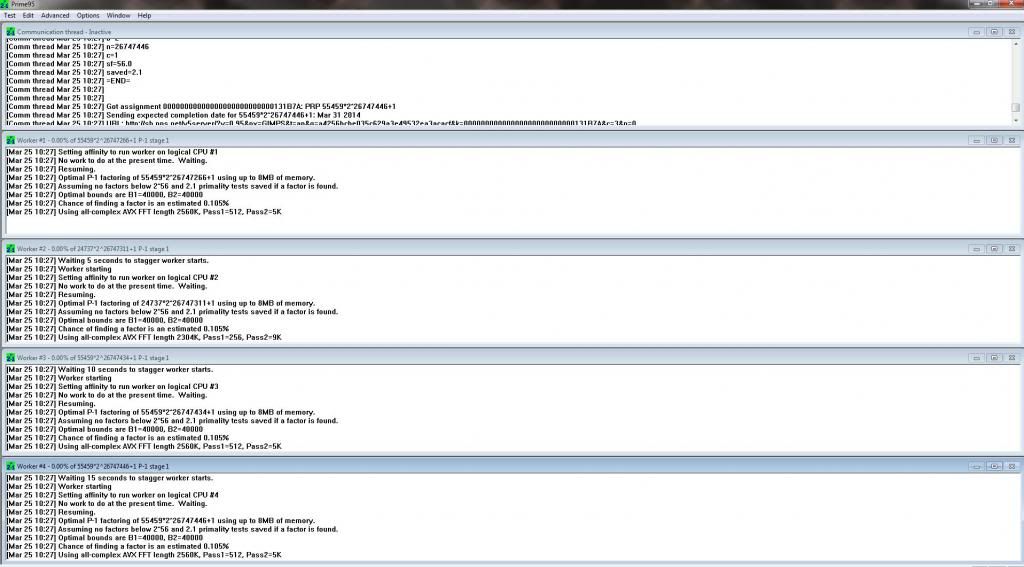 Now, launch the prime95.exe file and it should look something like this on an i5 quad core with no HT.
You can also change various settings within the client. I note this specific setting because it helps the client identify the amount of time to estimate the client to be active. This is a very conservative setting in the picture.