Joined

Jun 12, 2012
Messages

11,858
Another day another build...
And so soon. It happened that I got a new work PC so that's why I'm doing another one of these so soon after the last.
I was literally window shopping with this one, meaning I had the opportunity to build the best PC within the price range. Thankfully I had full freedom on picking and choosing the parts.
I've heard good things about Phanteks, so I felt safe to choose this case. I originally wanted a different case, but that wasn't available as soon as I needed it.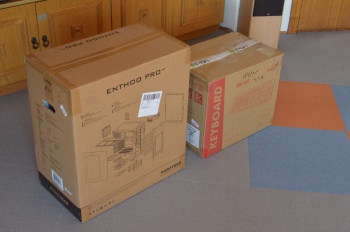 Yeah but what's in the other box?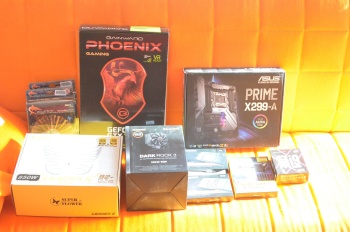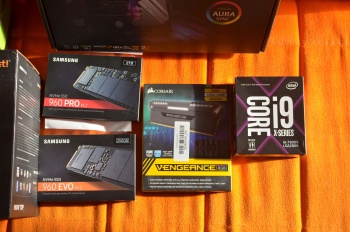 Lots of good stuff. First build I do with no SATA drives, in fact the first time I use M.2 SSDs at all.
Obviously the 250 is for the OS and apps, while the 2TB is for processing lots of data as quickly as possible using all available threads to 100%.
I originally wanted a 64GB Ram kit, but with the current prices they don't even stock those and I wasn't going to wait weeks for it. I'm not one for flashy RGB lights, this was the Ram kit that fit the bill. On the MB's supported list, it's at least 3000, and it was available within a few days. But in hindsight I have to admit the lighting on these look pretty nice, like a rainbow.
Other parts:
ASUS X299-A Prime
BE QUIET! Dark Rock 3
INTEL Core i9-7900X
GAINWARD 3729-BLISS GeForce GTX 1060 6GB GDDR5 Phoenix
SUPER-FLOWER Leadex II 850W White
Time to unpack the case: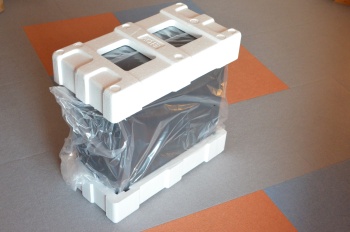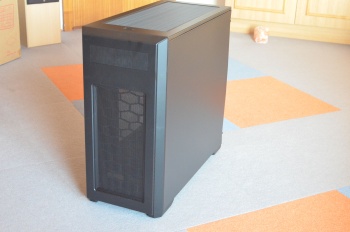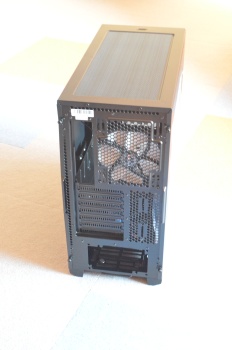 Looks good at first glance.
But we already got to my first complaint. Shitty quality thumbscrews: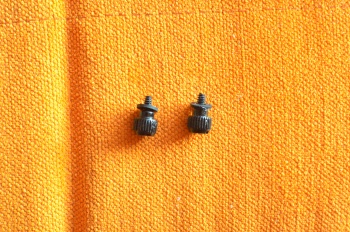 This is curious. Because Coolermaster also has the same quality issues with threads, and they're also based in the Netherlands (at least the european branch). Maybe they use the same shitty factory?
They can barely be undone by hand, and even unpainted screws barely go into their threads.
I've also noticed that there is a slight gap between the side panel and the case, it doesn't fit perfectly: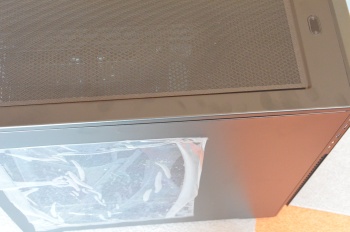 Hey, where are the accessories?
I see something in there: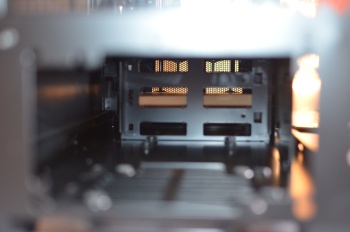 Let's get the other side off.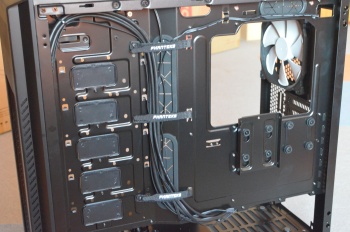 Velcro cable ties, that's a nice touch.
There you are, fitted into the 3.5 drive tray like an actual drive. Interesting idea.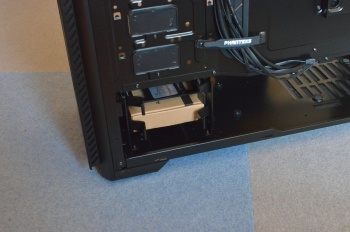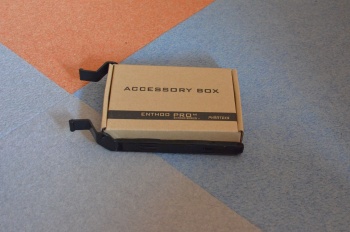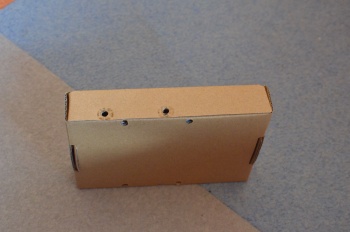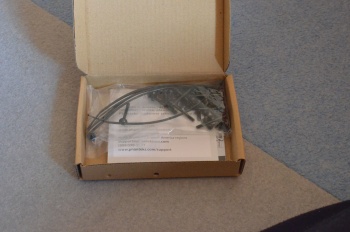 The PSU has foam supports presumably to reduce noise.
Everything off: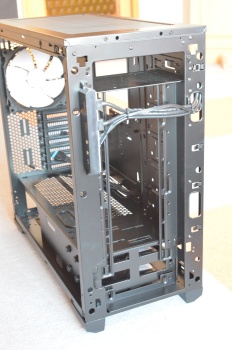 The top fan tray is held in place by no less than 5 regular screws. But after that it slides out neatly: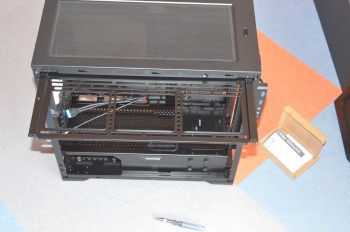 While undoing it I've noticed that the case is made of very thin material. It's wobbly, isn't as rigid as I'd expect from a case in this price range. On the contrary I expect this structural weakness from cases in the $20-30 range.
Let's reveal the PSU, the heaviest player in this equation.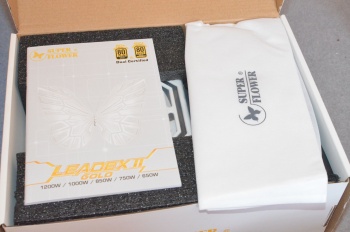 Will someone tell me why do they include a pouch with a PSU? This is not the first time I'm seeing this. It's not like you're carrying it around on it's own that you'd need something like that.
All cables are modular and included in another purse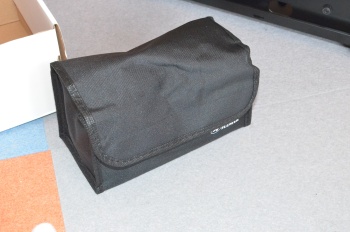 I've never had a white PSU before, but it looks better than expected.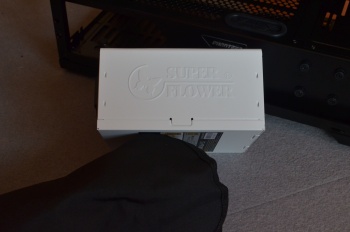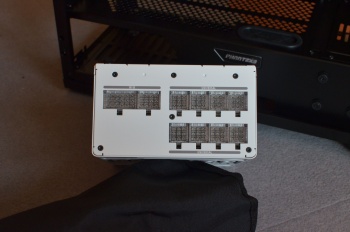 Again this was not a conscious design choice on my part, this was the PSU that fit all other requirements of mine.
The MB: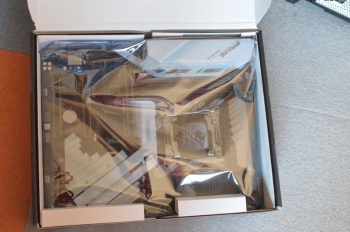 Ew, now even the IO shield has some design to it, that's a new thing to me.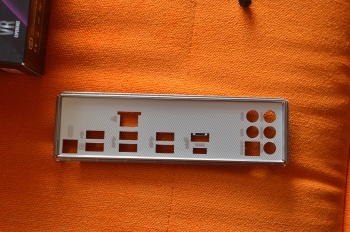 Lots of design elements but still not overdone. And a note for 4-core peasants.
Ah I see, this one doubles as a heat sink for the NVME drive. Too bad I can't peel off the label from the SSD without loosing the warranty so this is kind of self defeating.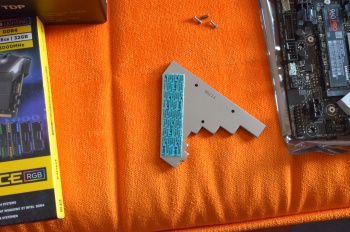 The cooler in overexposed lighting: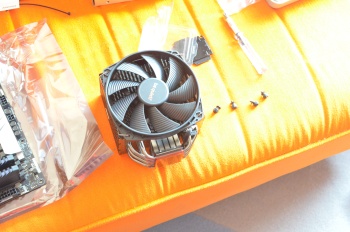 After fitting the first RAM slot becomes blocked, something to note if you're planning a similar build.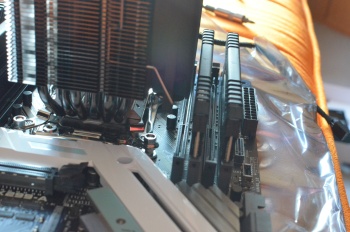 Ready to go into the case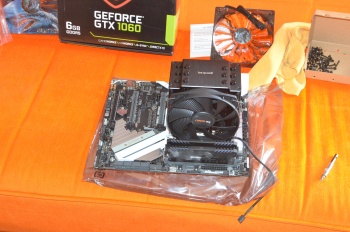 Unless: WHY the fuck would you put the fan cable right in front of the IO ports? And it's held in place, I had to trace the cable back all the way trough multiple ties to get it away from there.
This one is on ASUS, a proper magnetic screwdriver with bit inserts won't fit due to their plastic crap.
OMG Phanteks. Why? The front panel USB connector is directly blocking me from tightening the fan. And what kind of cable routing is that anyway? Just trough everything.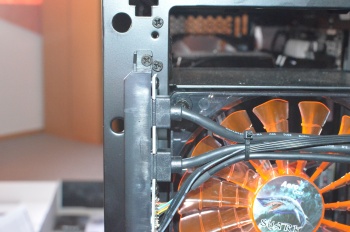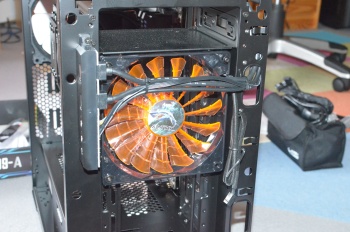 That's better: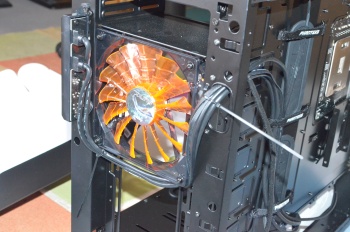 Cleanest build I've ever done: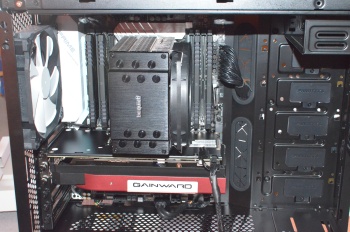 The second M.2 slot is facing up, weird. The MB comes with a metal bracket to hold the drive.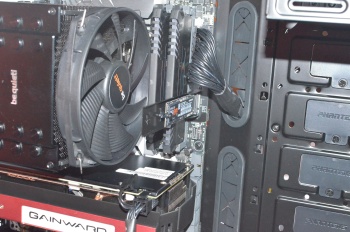 Almost done: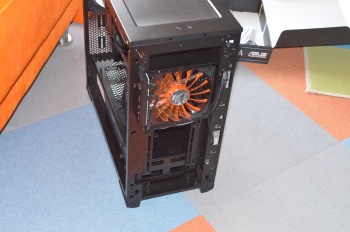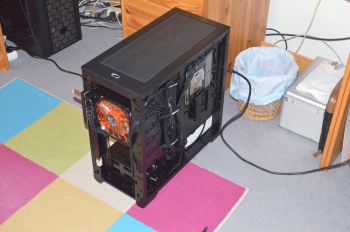 Under it's own power for the first time. And I didn't mess up anything.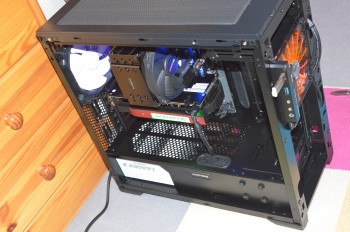 As much as I'm against RGB LED lighting this looks good: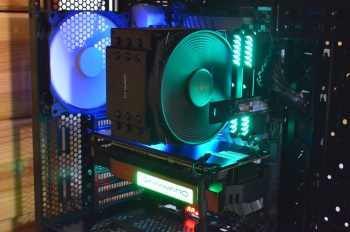 Windows shows the ASUS logo while booting, is this an UEFI thing? I'v never seen this before.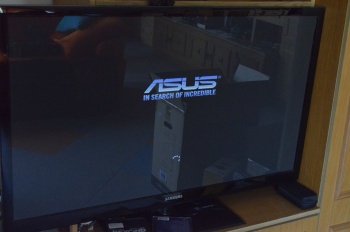 The end product: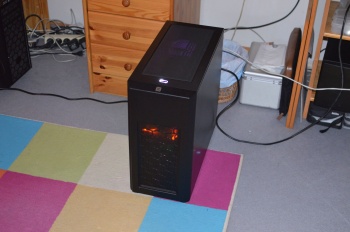 I like the look of the case, it is probably the best looking case I worked with until now.
But I have a few complaints as I mentioned. Bad quality threads, thin material, only one 2.5 bracket included, when the case has at least 4 places where such a bracket can be fitted.
Last edited: