Joined

May 7, 2007
Messages

11,140
Looks pretty powerful, and has quite a performance increase over POWER7+ CPUs.
http://www.theregister.co.uk/2013/08/27/ibm_power8_server_chip/?page=1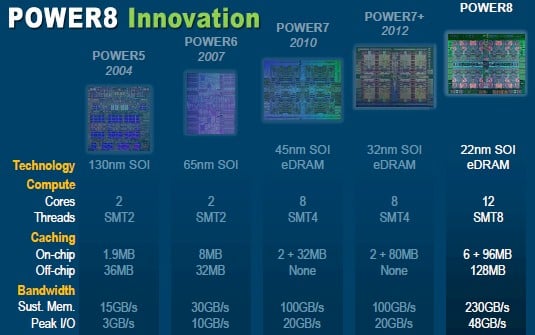 From the article:
With the Power8 chip, IBM has a few goals. First, the company is shifting from the 32-nanometer processes used for the relatively recent Power7+ chips to a 22-nanometer process. The shrinking of the transistor gates allows IBM to add more features to a die, cranks the clocks, or do a little of both.