Ive finally finished modding mine after years and years.
If anyones seen it before it then you'll notice all the changes. Very latest changes are i cut black hard plastic stuff on the floor and over the bays to cover everything up and make it look all smooth and sleek. I was originally going to cut acrylic to do this but i had a hard time getting it to fit so i found some very hard plastic which was almost the same. Removed all the cables with the atx removal pin and attatched cable combs and changed all the red leds to white leds to make everything stand out a lot more! Any feedback you have for me would be awesome. Im finally happy with how this looks.
System Specs:
Corsair Obsidian 650D| H105 |Dominator GT 16GB | Force GT 128GB SSD|2X500GB HDD'S|240GB HYPERX 3K SSD| Windows 7 64bit|AMD Phenom II x6 1090t Black Edition 3.20Ghz|Asus Crosshair IV Formula DDR3 Motherboard| MSI Radeon 290x 4GB |
Quite Pic heavy but...
before!

And now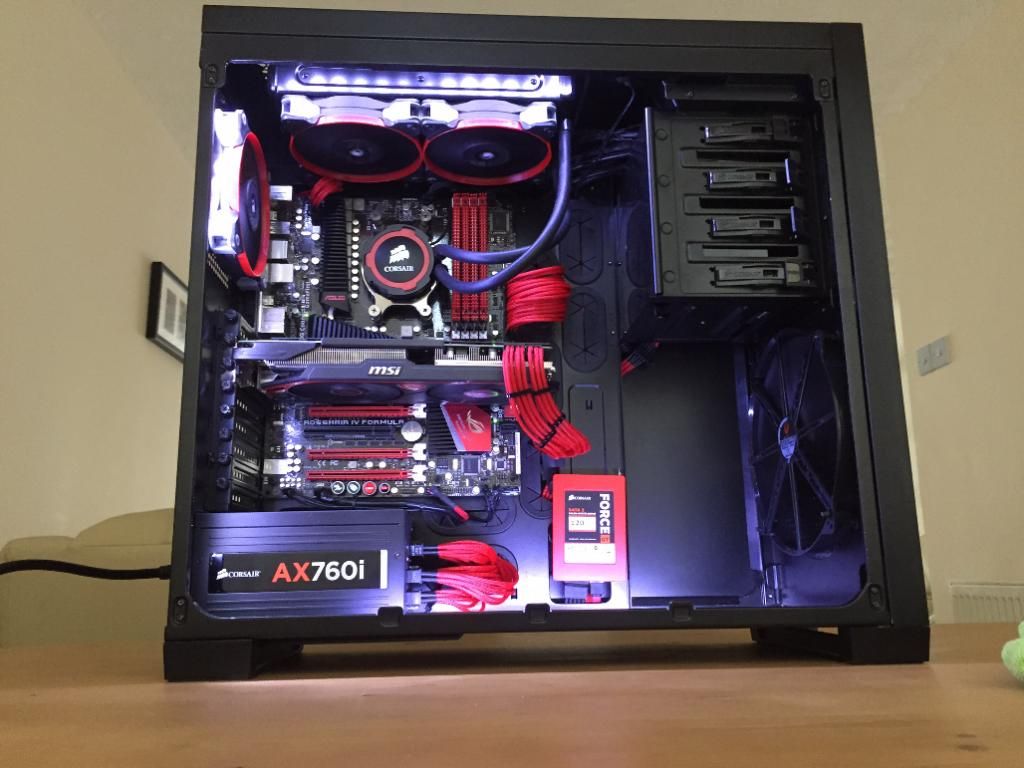 Last edited: