Joined

Jul 8, 2005
Messages

1,748
The predecessor:
http://www.hardforum.com/showthread.php?t=931302
Currently this system is running a Venice 3200 @ 2.6Ghz Est idle 34C, load 44C (onboard temp sensor of this Jetway ATI480 Pro board sucks)
Radeon 850XT 600/600 50C load, 38C idle
2x1024 OCZ Gold
1 Maxtor Maxline III 250 gigger SATA 16 meg cache
1 Seagate 7200.8 200 gigger SATA 8 meg cache
LG DVD burner
X-Clio (Antec) 520 watt PS
Evercool WC-202 water cooling system, modified
And now a little preview of the succesor:
The players (XFX 7800GT, Swiftech Storm, MCW55, MCP350, Micro-Res, Black Ice Extreme Rad, and Vantec Iceburg RAMsinks):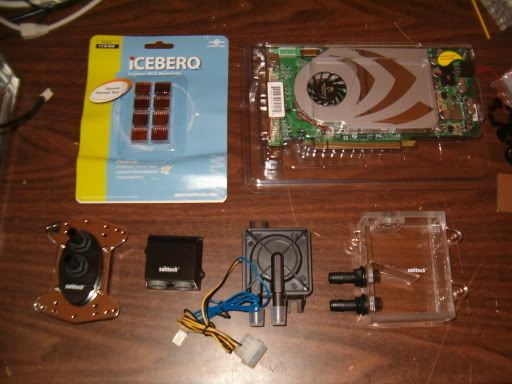 Side shot. I'll have to reverse the SATA drives so the cables feed from the front. It's a tight fit, but I can make it work I'll obviously have to cut the side panel for air to exit: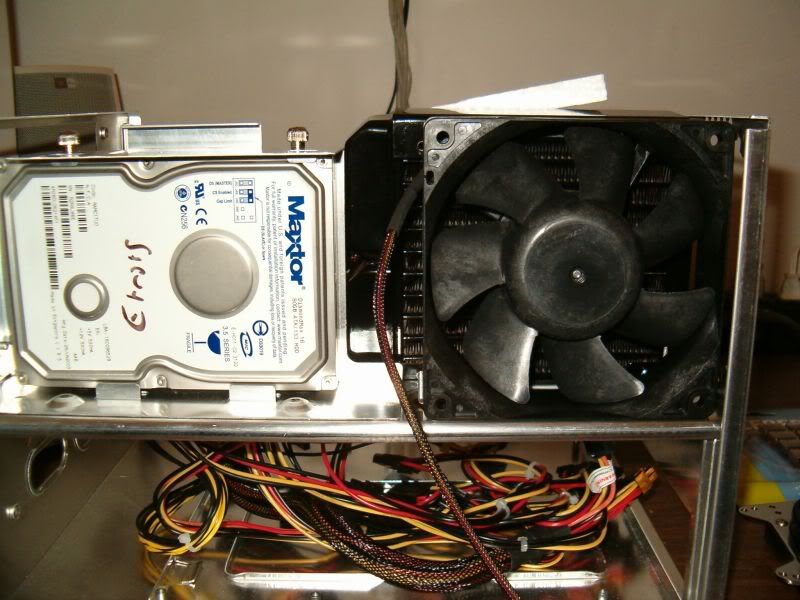 Back shot. I'll leave half of the 120mm open behind the radiator for fresh air intake and block off the part between the rad and 120mm side-mounted fan. Of course, everything will be boxed off so there will be no air leaks between the rad and fan: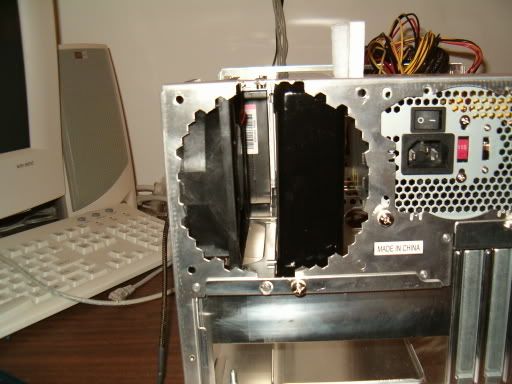 Front shot: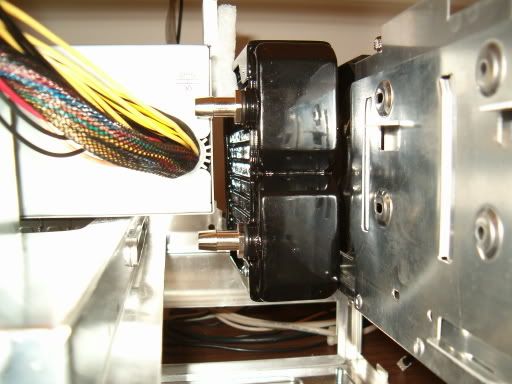 Front skew: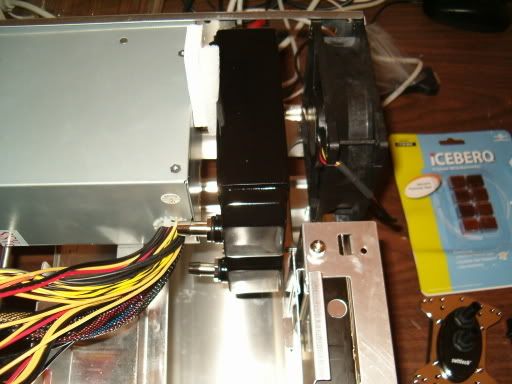 Top shot. You like how those barbs fit perfectly between the power supply? And yes, this clears a shorty optical drive: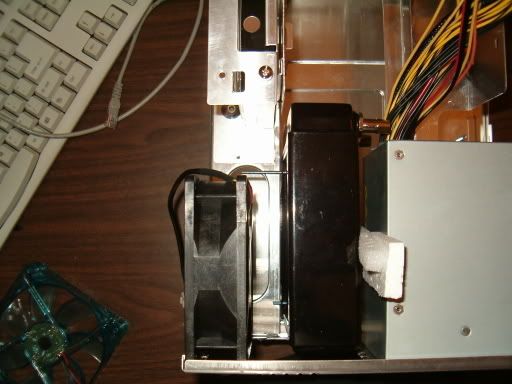 Power supply side shot, notice how nicely the bottom barb lines up with the passthrough in the chasis.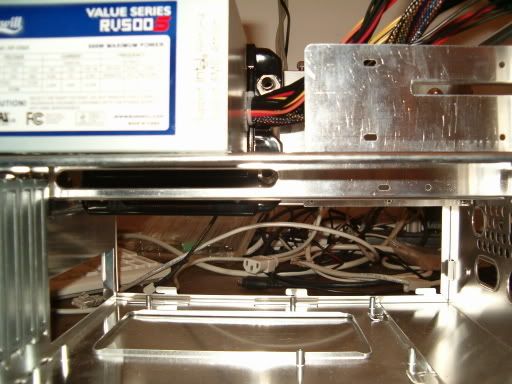 I'm mainly waiting on my pre-order Opteron 146 and the T-Force 6100-430 boards to come to market (that can actually overclock). I'm going to go with a Sparkle/Fortron FSP550 variant for the power supply.
You don't know the withdrawal symptoms I'm having right now from the parts just sitting on the bench.
I would like to thank Hank Baron at PerformancePC's for letting me come down to his shop to test fit the rad and other parts.