Joined

Jul 8, 2005
Messages

1,748
Massive's Itsy Little Fragger:
I really don't need another rig, but to honor Lan Gear for selecting me as a beta-tester I had to throw something together. The innards are nothing spectacular now, but I plan on doing some upgrades (definately get rid of the stock heat sink (all my spare aftermarket heat sinks are non-1156 compatible) and maybe even water cool it.
Specs are:
Intel G6950 base Clarkdale CPU
Gigaybyte GA-H55N USB 3.0 mITX motherboard
4 Gigs OCZ Obsidian
eVGA GTS 250
Silverstone ST45SF 450W SFX12V 80 Plus Bronze PS
Seagate 80 gig HD
Please keep in mind that this is a beta run of this case so it's going to have quirks associated with it. Also keep in mind this is the ONLY company that I know of that makes its cases with DIRECT input from modders.
Case has excellent finish and is thick. Being the first production run, I'm impressed with most of the clearance and fit, although I did have to scrape paint and re-tap some screw holes that were filled with paint (nothing special, just used spare screws).
EVERYTHING is removable via screws. The only pop-rivets to be found are on the power supply U-bracket. This makes it extremely nice for trying to stuff everything in the case.
Motherboard stand-offs are too short. I used about 2mm thick spacers to raise the board. You really need the spacers for a number of reasons: The hold down stud for the 1156 bracket will bottom-out on the case and tweak the motherboard. I don't know if this is just for this Gigabyte board or if this will be an across-the-board problem. Matthieu already knows about this and it will be fixed in the production run. Securing the video card is the other problem, which I was able to do, but had to tweak the case to get clearance.
For the other beta-testers, there's a tab on the left-side case bracket (video card side) at the back that needs to be broken off or it will interfere with your video card and it won't seat. It provides no structural benefit so don't worry about removing it.
When I first put everything together, I was in a rush and forgot to bench-test the motherboard/CPU/RAM/PS outside of the case first. Well she wouldn't boot up when I put her together, and after troubleshooting, the front USB port was shorted out. In lieu of troubleshooting further, I just unplugged the header. You cannot secure the USB/Sound header as the screws don't have clearance. I actually used the hard drive rubber-mount screws to hold down the USB header. See next paragraph as to why they aren't being used on the hard drive:
The holes on the hard drive bracket are too small (don't know if it's because of the thick paint or they just need to be enlarged), but the rubber grommets don't fit and oval/squish/deform, so you can't use them. I mounted the hard drive using regular screws and used the elongated hard drive/anti-vibration screws for the USB header above.
The hard drive bracket needs to be re-designed similar to the 5.25" bracket on Da Box (dammit, I had to say that name!!). The closed structure of the bracket will probably lead to higher hard drive temps. Provide additional screw holes so that if you're not using SSD/2.5" drives, your 3.5" drive can mount higher in the bracket, allowing more clearance for heat as well as cables.
For those that don't plan on using a slim optical, a bracket that could accomodate 2 3.5" drives would be nice.
The 120mm side fan mount screw holes are off. I was only able to mount 2. Top 120mm fan mount holes are good however.
Overall, I'm fairly impressed with the case. Sorry the wiring isn't neater, but I had to do a rush job.
Now to the pics: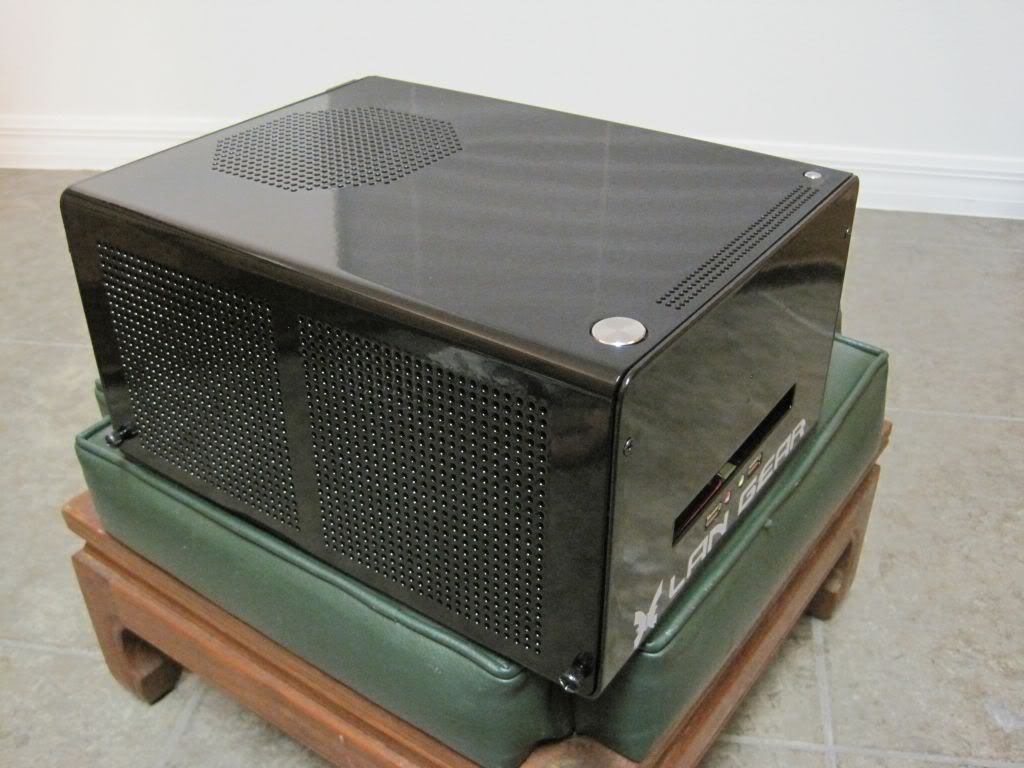 -------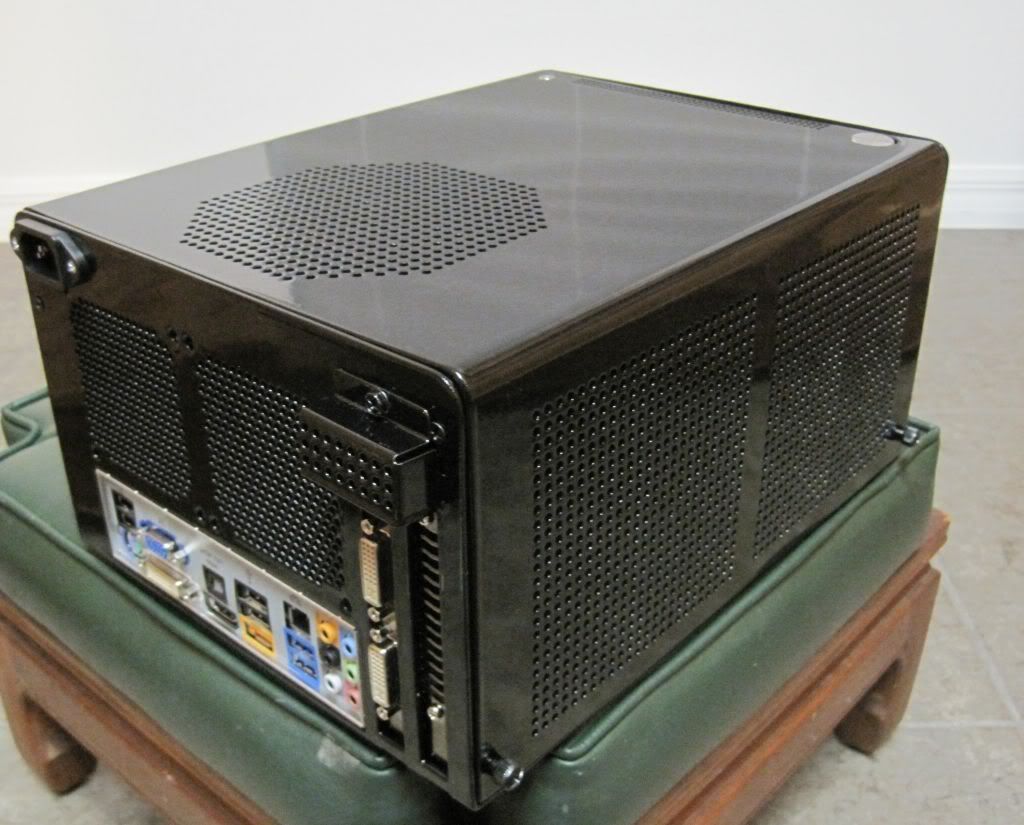 -------
-------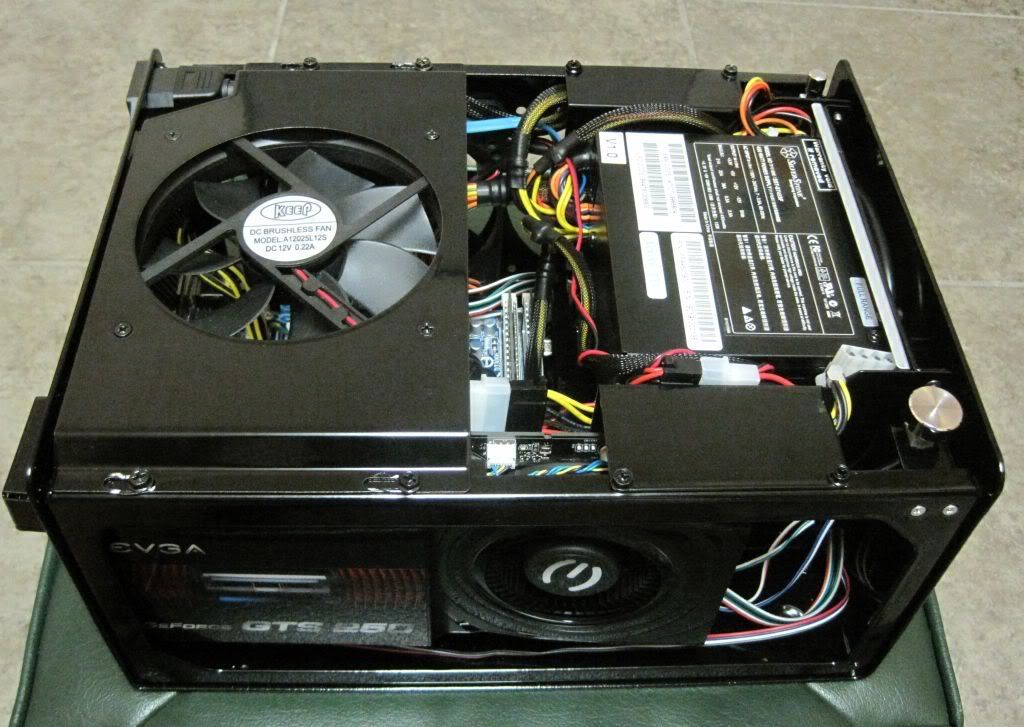 -------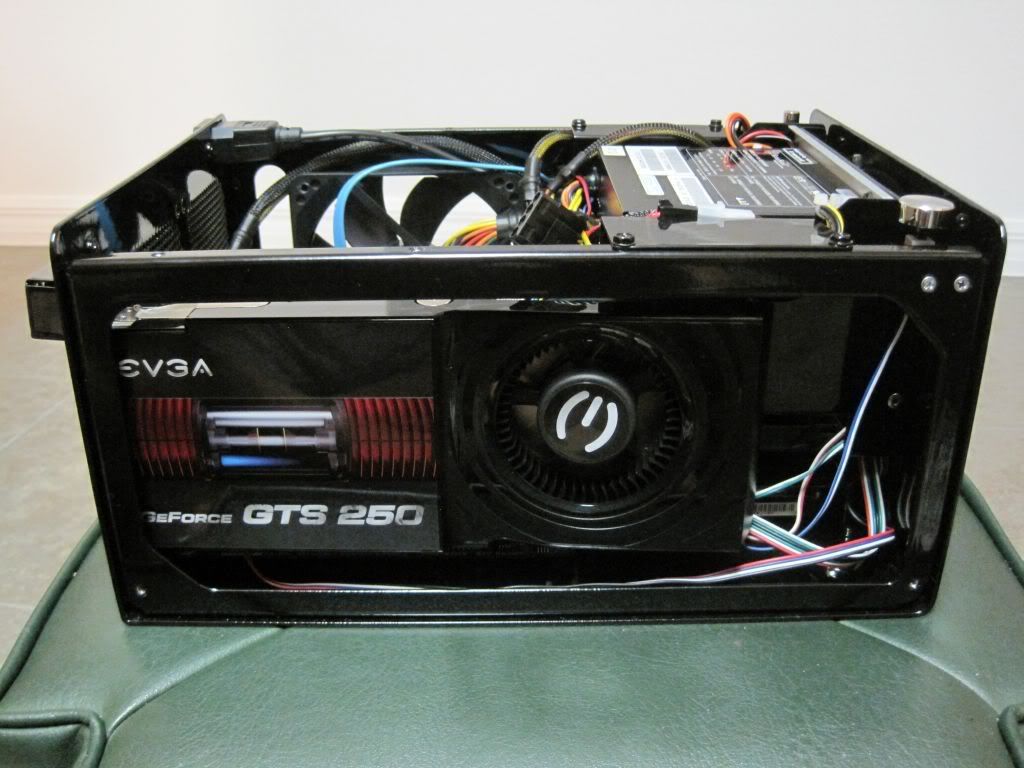 -------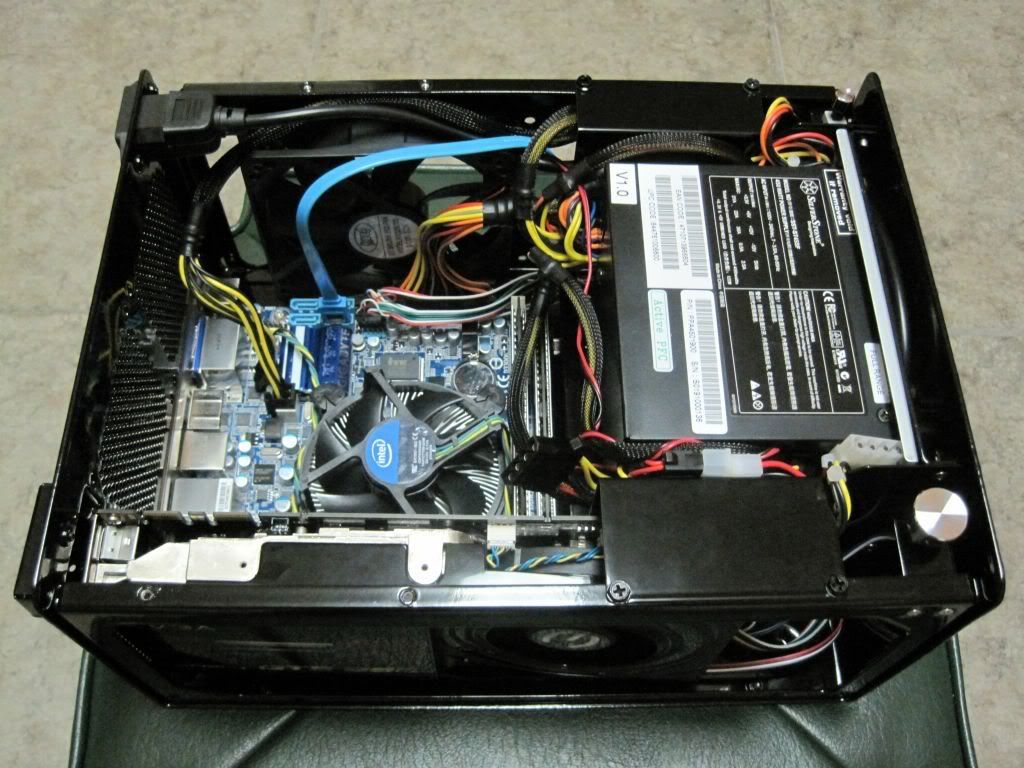 -------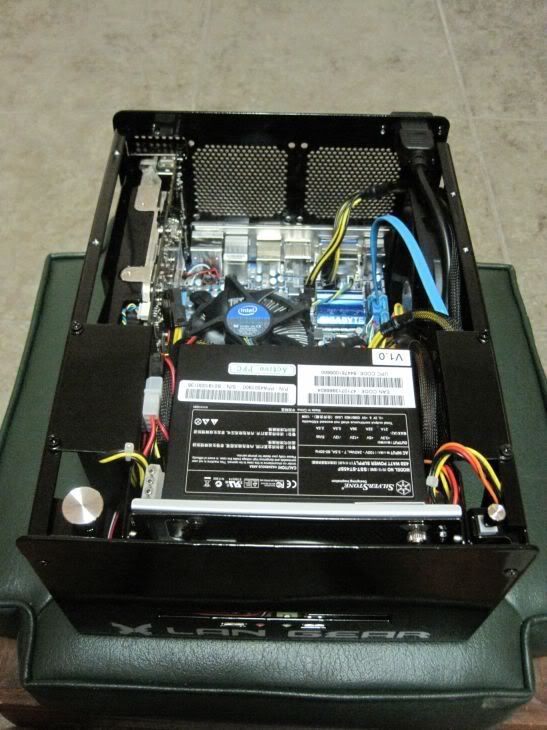 -------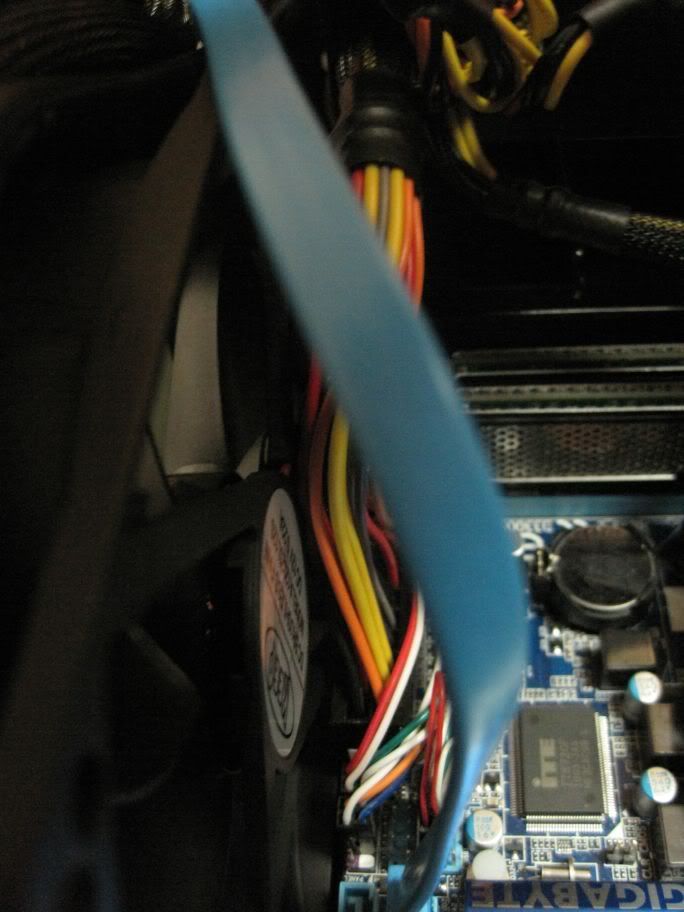 -------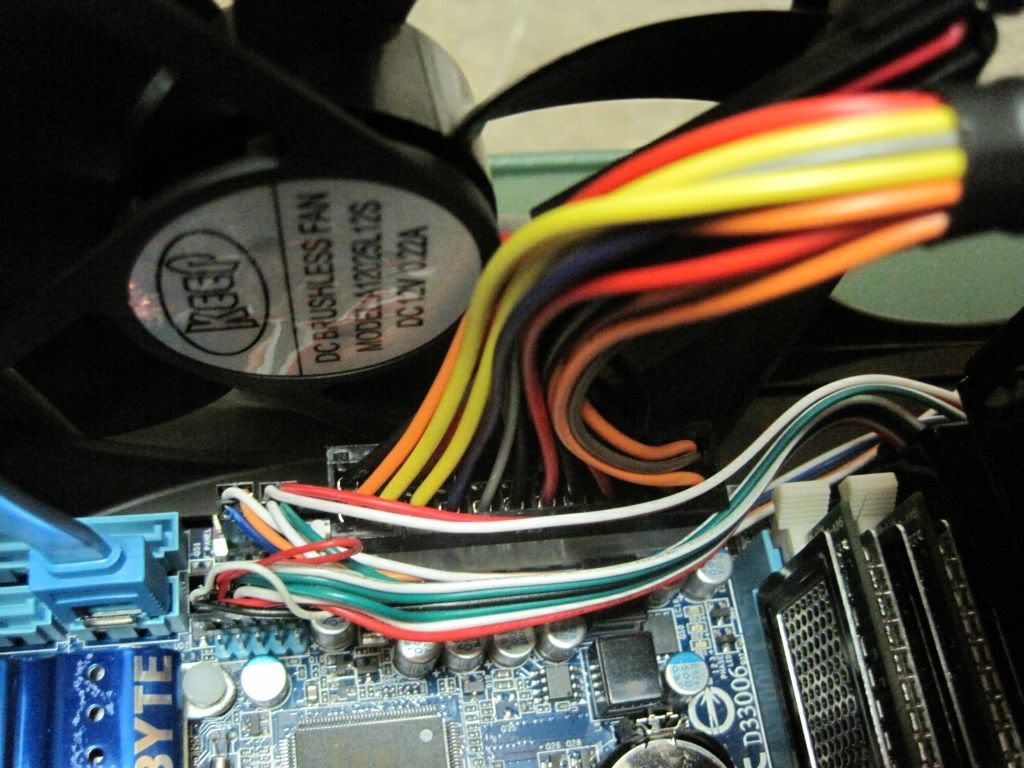 -------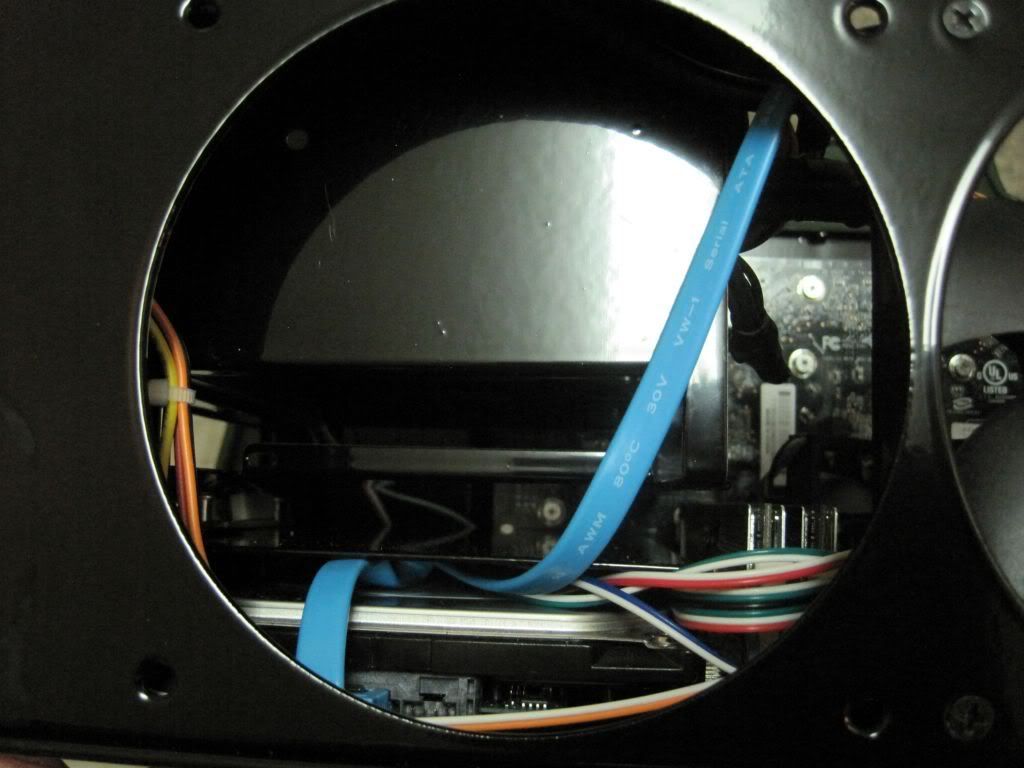 Last edited: