Fraps shows my framerate at a near constant rate which is around 30-40 fps based on the map and location but when I turn the camera around, the game physically looks like its under 10 fps but fraps does not show the framerate dipping.
My computer has a bunch of problems at the moment so it's annoying to diagnose one but hopefully someone has ran into this problem as well. It seems like I'm experiencing microstutter on a single Gigabyte GTX 470 SOC. My problem is very clear when playing Crysis 2 on the highest settings including the DX 11 and texture update. I'm using the 280.26 drivers. The card was rmad in which they replacing a memory chip. It runs perfectly well when I bump the graphics down 2 levels and add v-sync.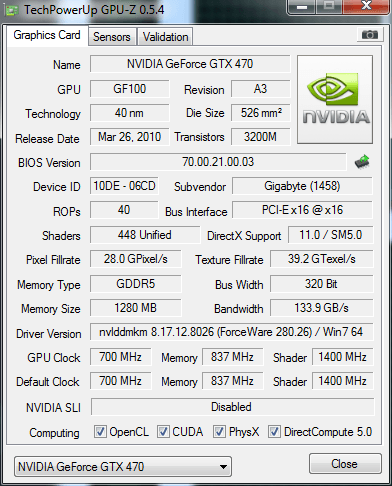 I made a video showing the problem. This Crysis 2 map in particular, the pier, has consistently shown the problem but I've seen it in other maps as well. I've only tested Crysis 2 but I think I may have noticed in in Metro 2033 as well.
http://www.youtube.com/watch?v=xYO-0vjdj3E
Thanks for the help.