A few months ago I picked up 2 Coolermaster Extreme power 550W PSUs.
I stashed one in the closet and installed one in my file server..Today I woke up to a rattling noise which I narrowed to the PSU... turns out its a ceased fan some el cheapo crap made by ADDA bah!
PSU tested good SOOOO haha I tried to adapt a 3 pin to the 2 pin plug it requires... no luck so I hit newegg and couldn't find a 2 pin so I did the next best thing.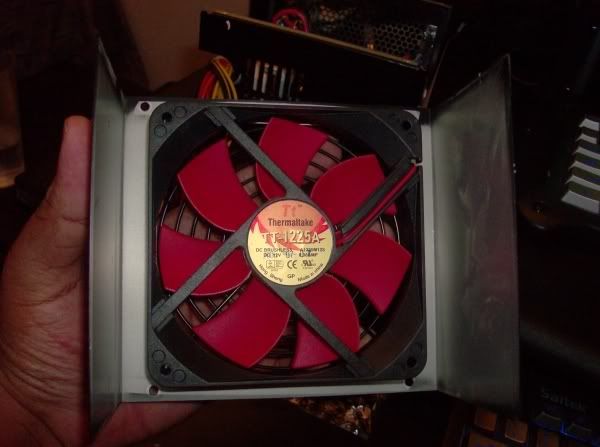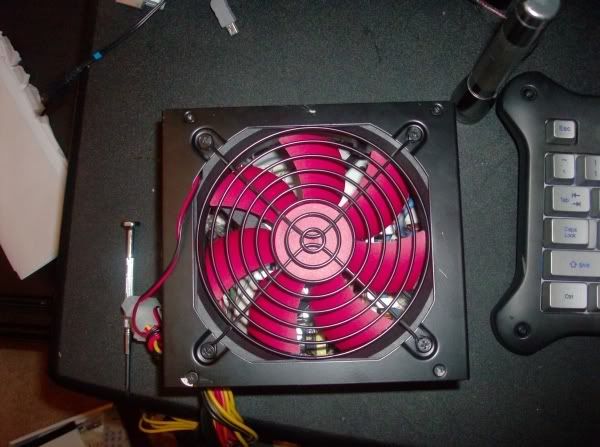 I put a 78CFM Thermaltake Thunder Series fan into it.. powered by the regular molex connector..
Just felt like sharing.