Hello,
I have Eaton 5E850iUSB UPS and use Eaton UPS Companion software for real-time UPS status.
It happens rarely but after logging in Windows 10, I get the following error: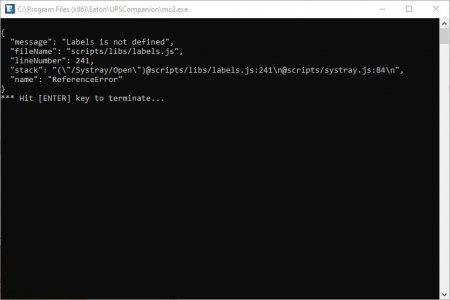 It doesn't go away and stays like that after every restart.
Disconnecting USB cable from UPS doesn't solve it.
Uninstalling software helps until error happens again.
Anyone has Eaton UPS here and uses their software?
Thanks.