Did you know....?
Motherboard: ASRock Z68 Extreme4 with latest firmware
Thumbdrive: ADATA N005 32GB USB 3.0 Thumbdrive:
Plugged in via the ASRock Front Panel USB 3.0 ports: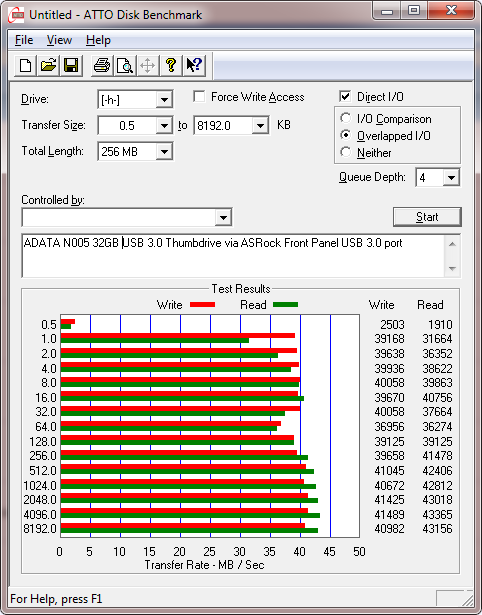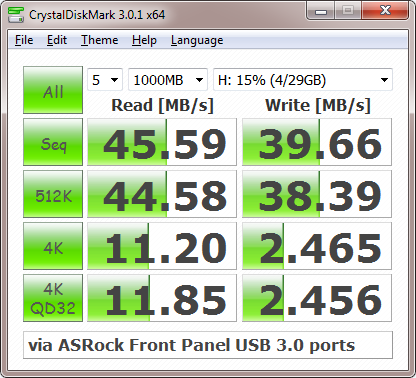 Plugged in via the USB 3.0 ports at the back of the motherboard: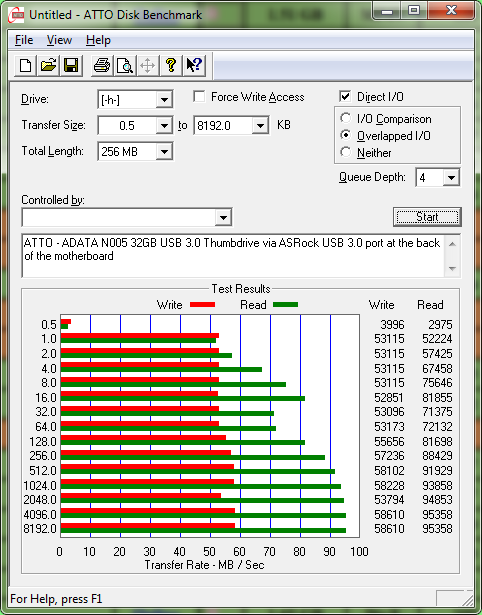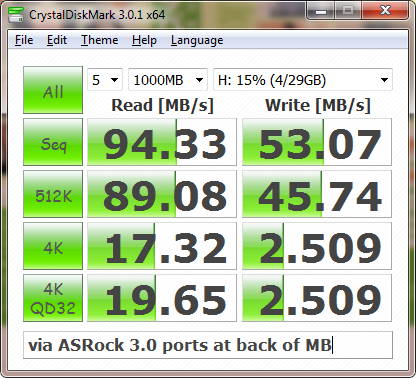 The AData's packaging didn't mention any specification and what it is capable of - I bought it with a leap of faith. I didn't notice this and accept the thumbdrive's 45mb/s performance UNTIL I read various online articles about it able to achieve 95 mb/s READ speeds. That's when I started toying with it....
The weird thing is that if I plug in an external USB 3.0 HDD case with its own power supply, the performance are normal for both front panel and back of the motherboard. And if I plug in the Thumbdrive to a USB 3.0 extension cable and connected it to the back of the motherboard, it too have the same performance as the thumbdrive connected via the front panel. So I suspect it may have something to do with the front panel's limited power output....
The ASRock USB3.0 front panel is connected to a dedicated plug on the motherboard. There is no option for me to use whatever controller I see fit. But I assume all USB 3.0 ports use the Etron chipset for both front and back.
The ASRock Extreme4 Z68 motherboard:
See the light blue socket at the lower left of the picture, that's the dedicated USB 3.0 socket for the USB 3.0 front panel.
The USB 3.0 Front Panel shown:
I always thought a USB thumbdrive can either WORK or NOT WORK. I've never experience that not enough power could degrade performance. That's a first for me!
.
Any comments, anyone?
Last edited: