Joined

Mar 12, 2006
Messages

1,244
Everything listed has been fully tested and is ready to ship usually the same day!

2FA Enabled User
(More detailed pics on request box pics at bottom along with time stamp etc)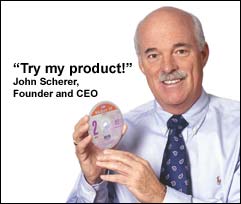 "Buy my stuff.. in Video Professor voice..."
Heatware
Vanilla_Heat - User Summary - EXTREME Overclocking Folding @ Home Stats
PayPal but I can also take Crypto etc!

Shipped from 28904

Also all items from smoke free house !! Please note I stopped offering free shipping on most things because well shipping is pricey and I always do my best to package
well and ship quickly.
Lacie 20TB d2 Professional (Seagate Ironwolf Pro Inside)
purchased for unraid migration, picked up an older Synology to use as a holding area for now when needed. Very little use on unit,
LINK
Includes drive (well packed) and thunderbolt cable and power supply.
300.00 Shipped OBO


SSDS / HD
Synology HAS5300-8T
Customer purchased for a hot spare and didn't notice the part number difference! Please verify compatibility as this is 3.5" SAS drive (most of our customers are SATA or 2.5" SAS servers) so hopefully this can find a home Box opened and never used.
125.00
OBO
Kingston SQ500 480GB 2.5" SSD
25.00 Shipped


Samsung SSD 960 EVO 500GB NVME
30.00 Shipped


NIB 2.5" Samsung EVO 870 250GB
30.00 Shipped
Still in retail box picked it up on a recent microcenter run to upgrade a friends laptop and they decided they didn't want it. So here we are... I'm not making a city run for a bit.
Video Cards
Nvidia Quardo K620 2GB (Full height bracket)
25.00 Shipped
Both units do not have i/o shields but are pretty standard of the time. Feel free to ask me any questions all caps etc look great, only issues on the 7VAXP is the northbridge fan (I will see what I can find)
I'm thinking each 30.00+shipping (the heatsinks are heavy on these) I used to have plans for retro stuff but since I've cut down to just one laptop anything I find I'm trying to re-home.
Various DDR4 8 GB sticks. All pulled, tested, all that jazz. (20+ pieces) I'll update the list as I go. WIll update prices per group/stick but figure 10-15 each shipping discounts bulk etc will happen.
Full Desktops
Memory (more to come)
Motherboards CPUs & Combos More to come but for now just the boards.
All boards have been tested (please note just board and I/O shield *unless noted* !!
Power Supplies
Power supplies include what is listed (all are fully tested buy may be missing cables etc) Most were lightly used as we switched to server power with breakout boards quickly.
(sold) Samsung 860 EVO 1TB 2.5" Pulled from a desktop switched to nvme has not seen much use. 85.00 +Shipping each (sold)
I'll do another inventory soon but I feel these prices are pretty fair for now. Memory Coming as well!
Video Cards ( I detest ebay and know they are going for higher but I also like to think I'm not a satchel of richards so see below)
Also I know I may get swamped with messages so I will get back to everyone in order!
**sold** ASUS Phoenix NVIDIA GeForce RTX 3060 V2 12GB , pulled from my sons rig for an upgrade, good little form factor card. 300+ shipping OBO​
(Unless noted all cards were used for mining) All cards will be re-flashed to stock bios cleaned , re-pasted when needed and thermal pads changed on some)
This list will take a little to update I had to purchase the lot to get a deal but I am having to test each one , flash to stock , stress test. All cards are ran through a gamut of test.
So far I have a few MSI that did not exactly fail but say they 90C but cool to the touch so they are being set aside. (Not all cards will have all the testing screenshots etc I haven't gotten that organized yet)
Holding Area or Sold
Last edited: