Joined

Nov 12, 2003
Messages

12,874
Background:
Have this device:
http://www.dlink.com/products/?pid=DAP-1522
Claims that it has 802.11n connectivity as well as b, g, etc.
Here is my configuration page as it stands right now: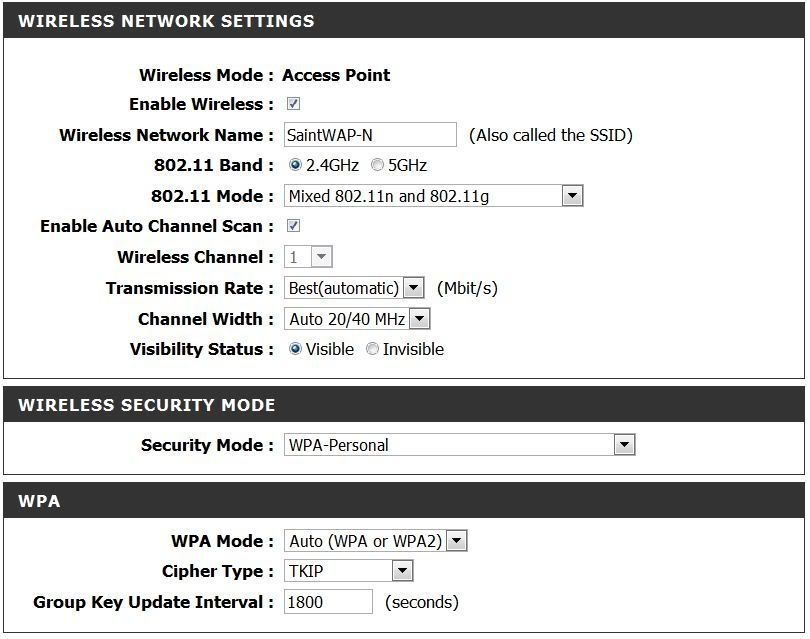 Question:
How come none of my wireless N devices can connect using wireless N? Even if I set the access point to 5 ghz/wireless N only, my laptop still will not connect. The max speeds I get when I connect via 2.4 ghz is just 54 mb/s which is just 802.11g.
Any ideas? Would really like to get this working since a majority of the laptops on my network try streaming HD content but have trouble doing so with the lower speeds.
Last edited: