I'm bad at making threads in general, and when it came time to start a worklog on my first mod, I spazzed. So, no worklog for you! Just three sad pictures that tell a sad, sad story. Hopefully the [H]ware will make me a happy, happy man.
A little treat for the gentlemen...a completely nekkid X-QPack, including sister's Teddybear!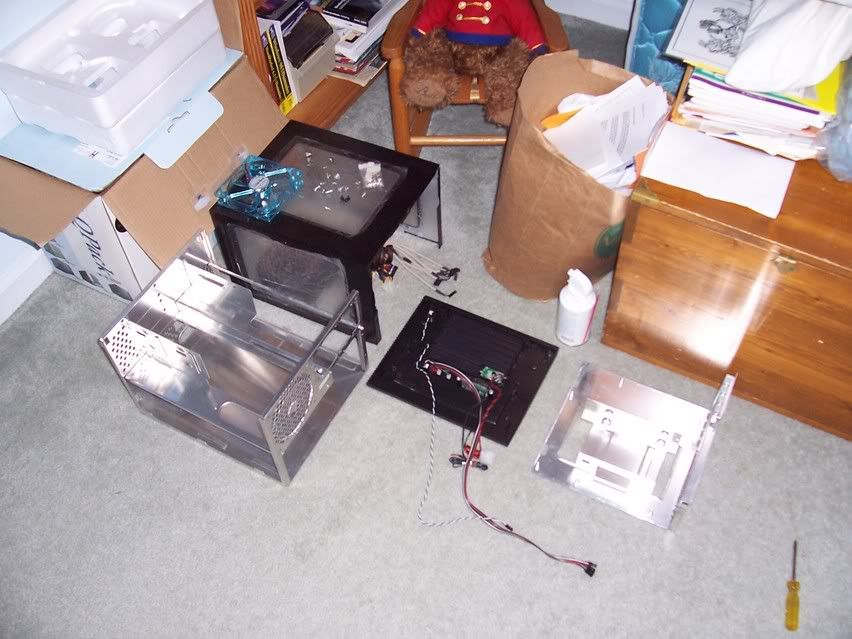 Now look what I did to that pretty case. Horrific, ain't it?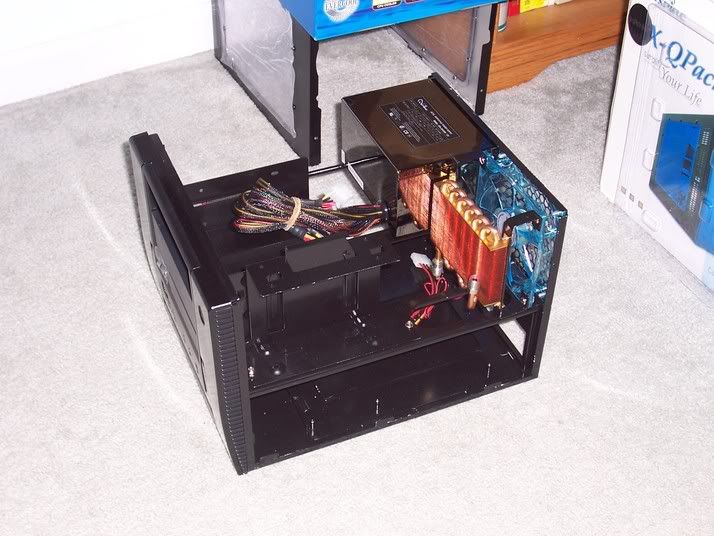 An even more gruesome bodyshot of my bloodied QPack. I know what you're thinking...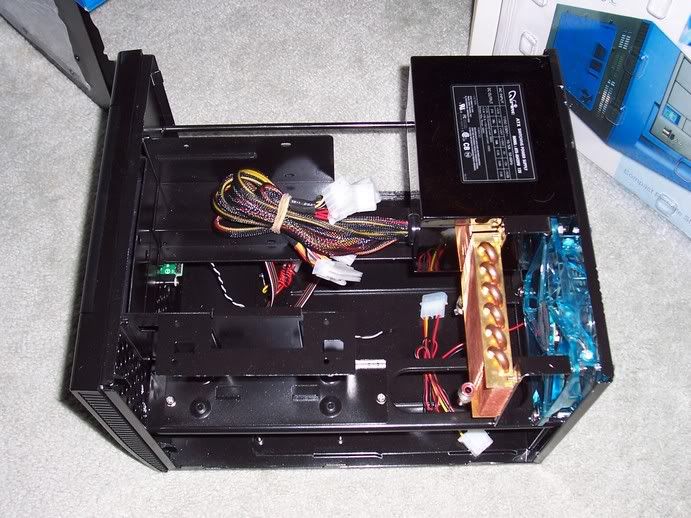 Teabag!
Stay tuned for updates. Planned hardware includes a Foxconn 6150/430 mobo, Opteron 165, 2gb DDR400 (maybe 500), and a dual-core 7800 GTX (whenever those go retail), not to mention another rad (80mm x2). Opinions?