I can connect to my laptop from my desktop, but not the other way around. This error message comes up: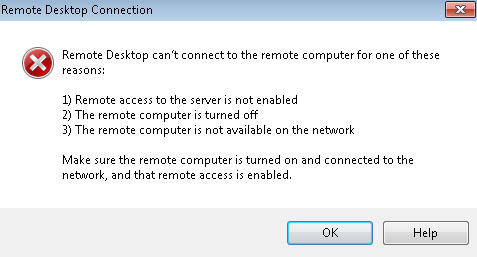 Remote connection is enabled on both machines, and it makes no difference with windows firewall disabled.
Additionally, the desktop is visible on the network map as viewed from the laptop.
Any information would be greatly appreciated.
Last edited: