Joined

Oct 29, 2000
Messages

37,408
Hey all,
So, I apologize if this is a silly question, but I don't spend that much time in Windows anymore, and this one has me a little stumped. I have googled, but not yet found a solution.
I have a 10Gig adapter in my desktop for a direct connection to my NAS. I have switched out the adapter for a newer/better one a couple of times now, but every time I do, windows seems to remember the old device
somewhere
and the ghost of that device is causing me trouble.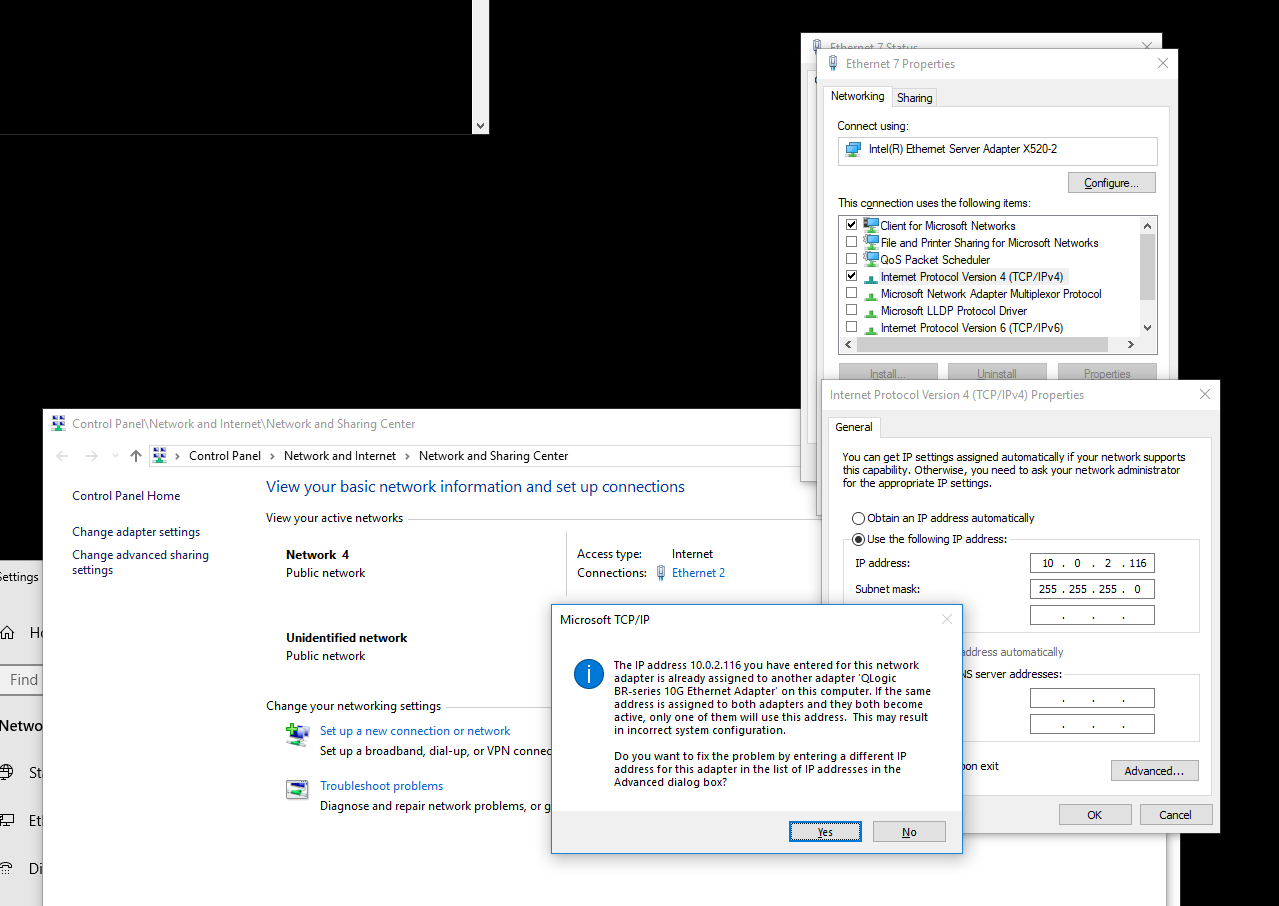 So, there is a network associated with an old Q-Logic / Brocade fiber adapter I used two NIC's ago that is hogging the IP address I want to use for my new fiber adapter.
It's not listed along with the active networks, so I can't delete it there.
Does anyone know how I can find it and kill it?
I've enabled viewing hidden devices in device manager, and gone through the entire list, and the QLogic (Brocade) controller is no longer in there anywhere. There has to be a way to list these hidden network connections so you can remove them.
I'd appreciate any ideas.
Last edited: