z75 chipset, windows10, 2 x 840 pro's in RAID 0 32kb strip.
Nothing wrong at time of screenshot, sata ports maxed
Degraded few days later
20 minutes later.
It's even worse now, seems like the windows10 is degrading the raid. Trim is enabled, indexing for c:/ is off, super prefetch is off, hibernation is off.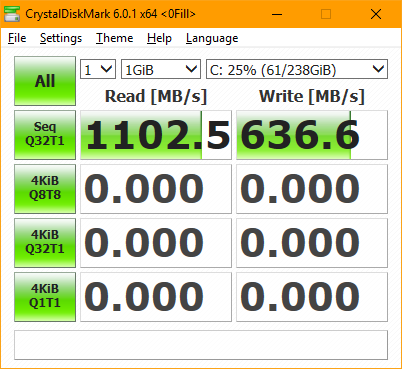 And now it's back to 700's write.
What would be causing this?