Joined

Nov 13, 2006
Messages

3,442
Well, I've gotten a few questions from folks on how I built this, so I thought I'd post a few more pics and share some info. Here's the completed Sim Chair: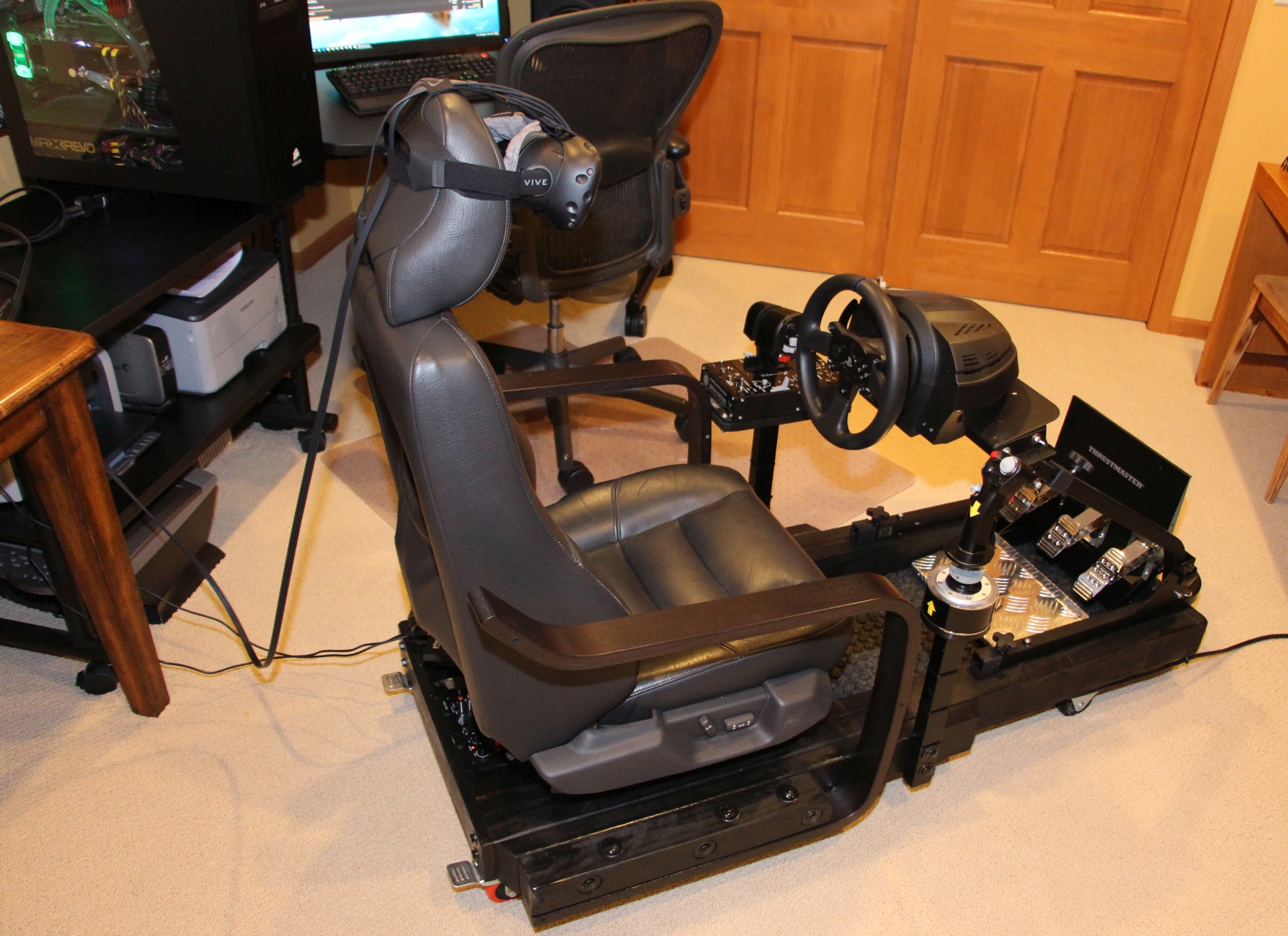 Not counting the HOTAS, wheel and pedals, it cost just under $500 to build.
Got the leather seat from a local pick-n-pull junk yard out of a Volvo v70 ($19)
Cannibalized a GT Omega Stand I ordered for the wheel mount ($149)
Used 2 square metal Ikea table legs I cut down to build the throttle/joystick stands ($20)
Used parts from an Ikea chair frame for the arm rests ($50)
Installed a Dayton Audio SA100 100W Sub Amp from Parts Express ($85)
2 AuraSound AST-2B-4 Pro Bass Shaker Transducers from Parts Express ($80)
4x4s, 2x4s, plywood, stain, caster wheels and assorted hardware from Home Depot (~$85)
Cut up a cheap black door mat, also from Home Depot, for the flooring ($6)
Also re-purposed an old 12V supply I had in a closet to power the chair adjustment motors
Took a couple of weekends to put it all together and stain it.
A few more pics of the "in-process" build and the completed chair: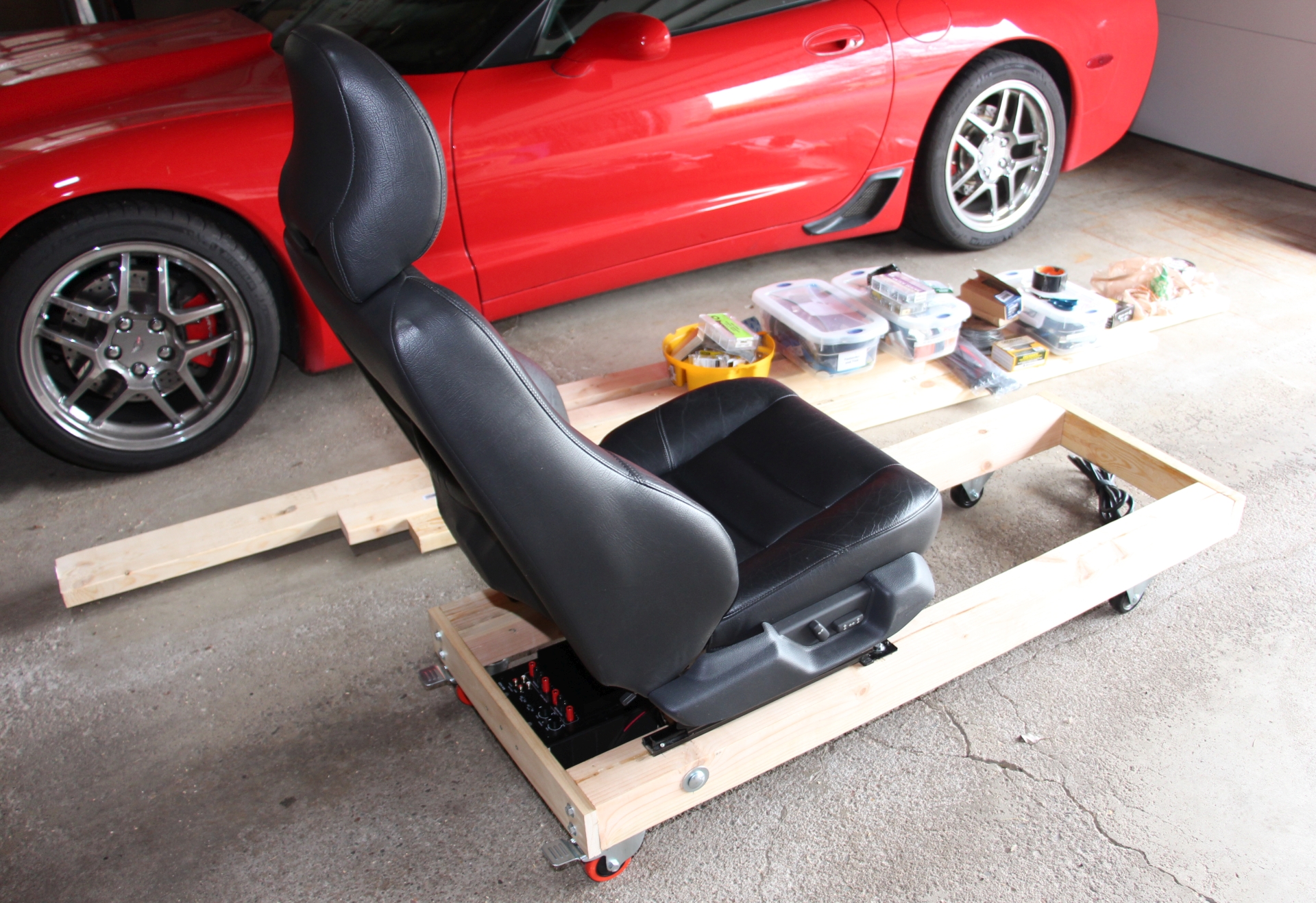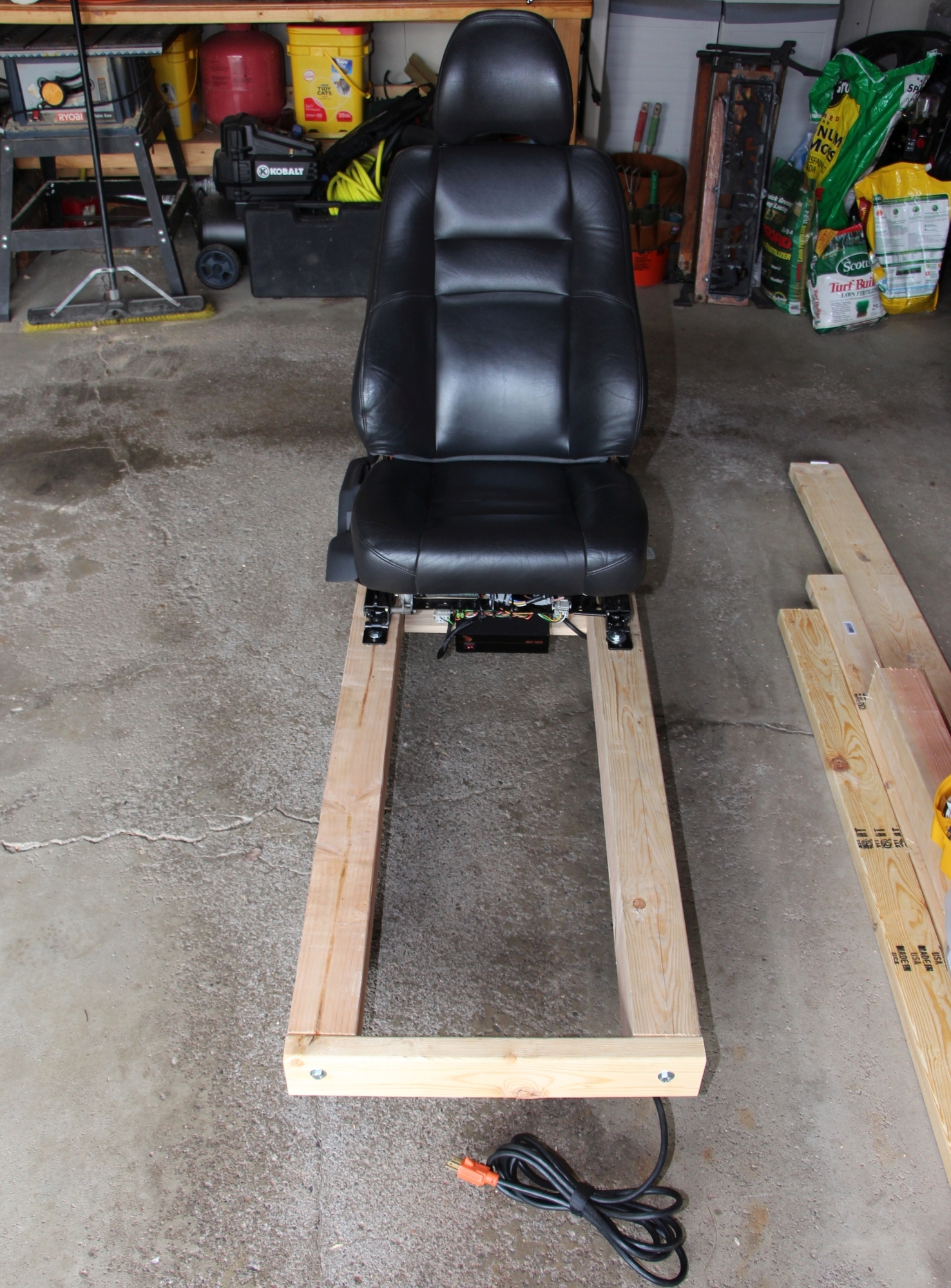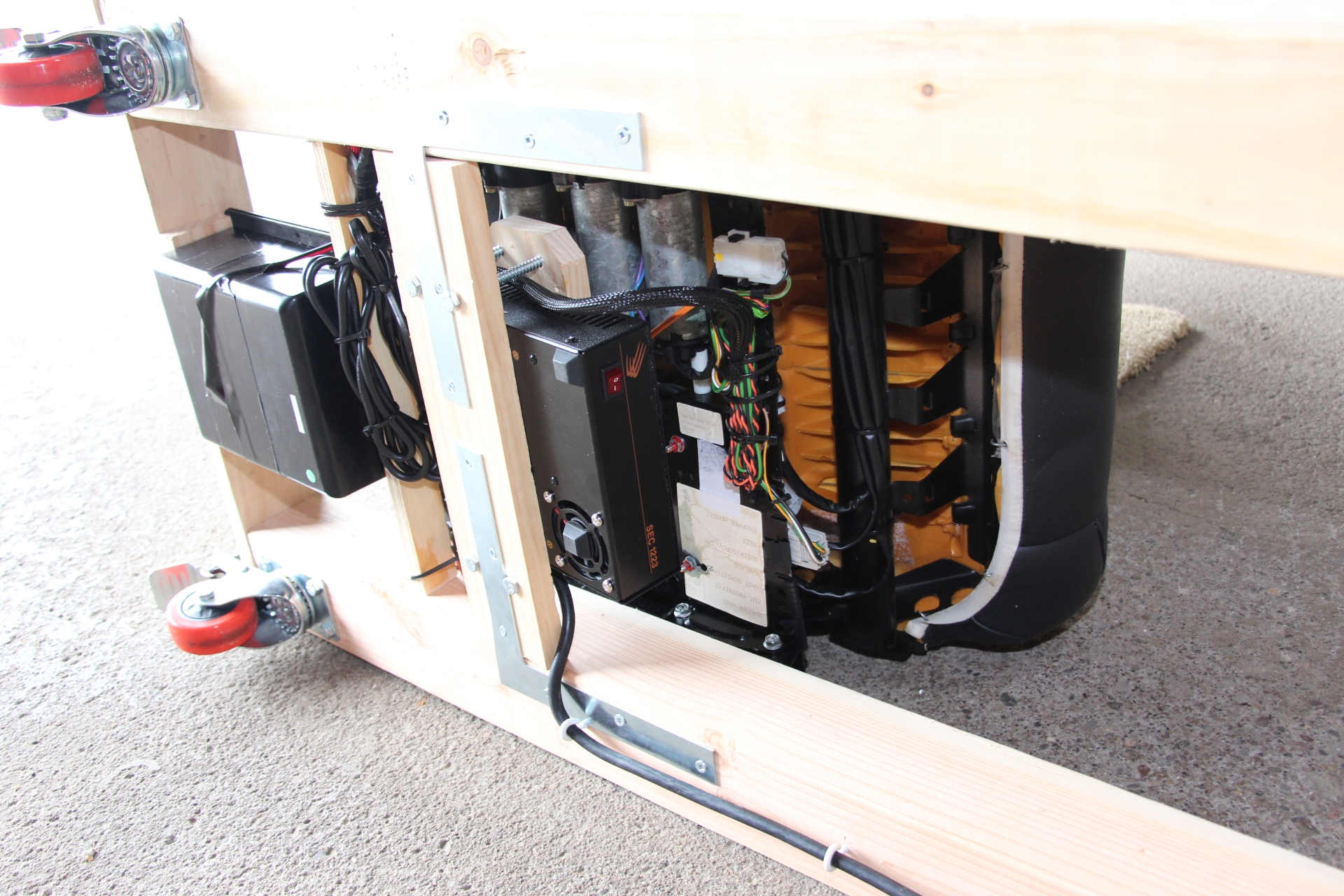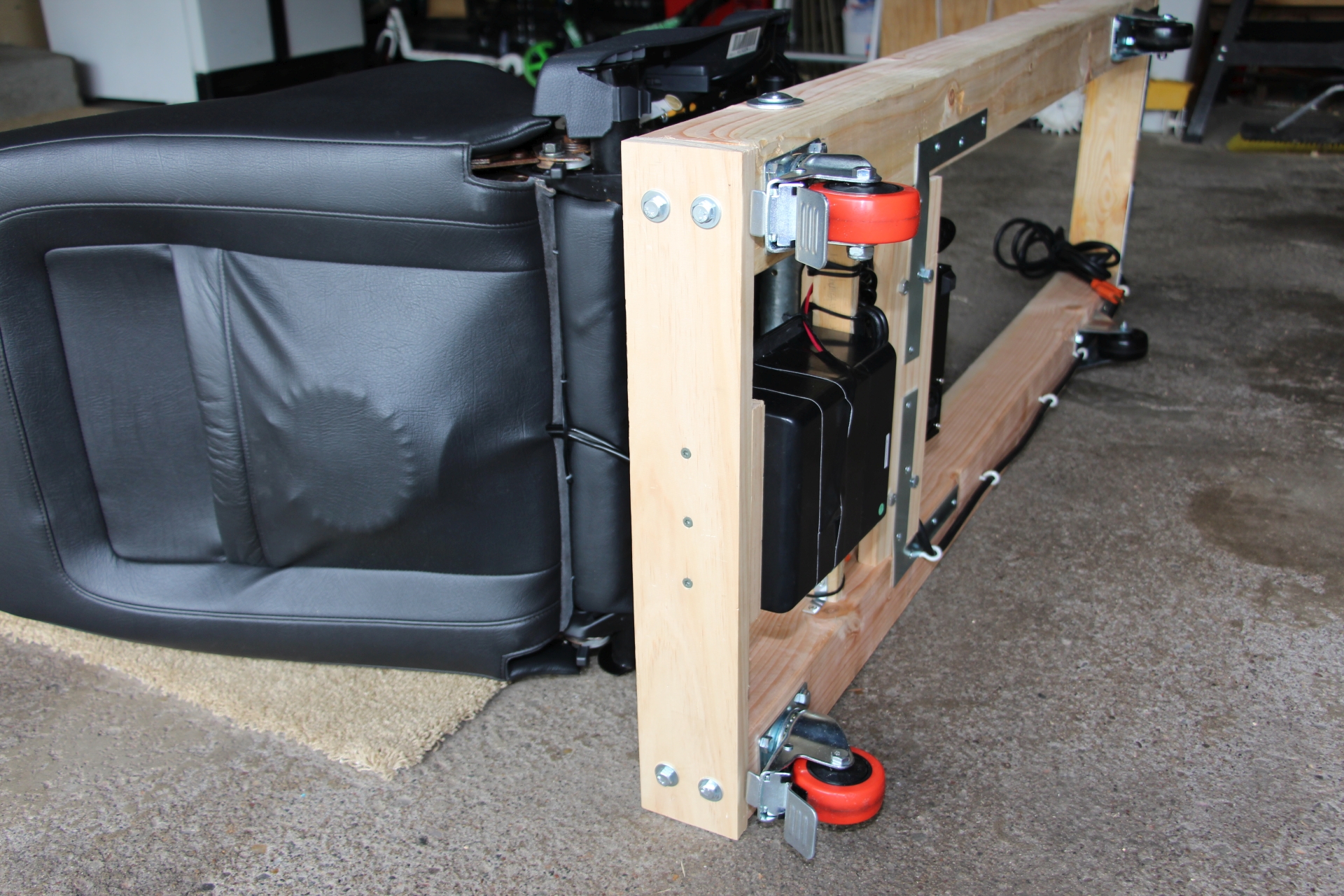 I think it came together nicely! Getting in and out of it is a bit of a pain, but not too difficult. Everything is extremely solid - all the controls feel great, with no sway or wobble at all. The chair also adjusts forward quite a bit, so my kids can easily reach the pedals (oldest is 10), so they are going to learn to drive in VR well before getting learner's permits in about 5 years.
Luckily this sucker is in my basement man cave, so it didn't need wife approval before entering the house.
Last edited: