Joined

Apr 11, 2007
Messages

27,371
Received the Vertagear SL5000 in Back/Red today. Thought I'd share the unboxing, build and initial quality review.
To preface, when the big brown truck arrived and mister delivery man wheeled it up to my garage I was a bit apprehensive to sign for it. The box was in not that good of a condition. It looked to have been kicked around, beat up, crushed and re-taped. I signed, he left, I have my receipt if I need it (ba-dum-tss).
Here is how the box looked unopened.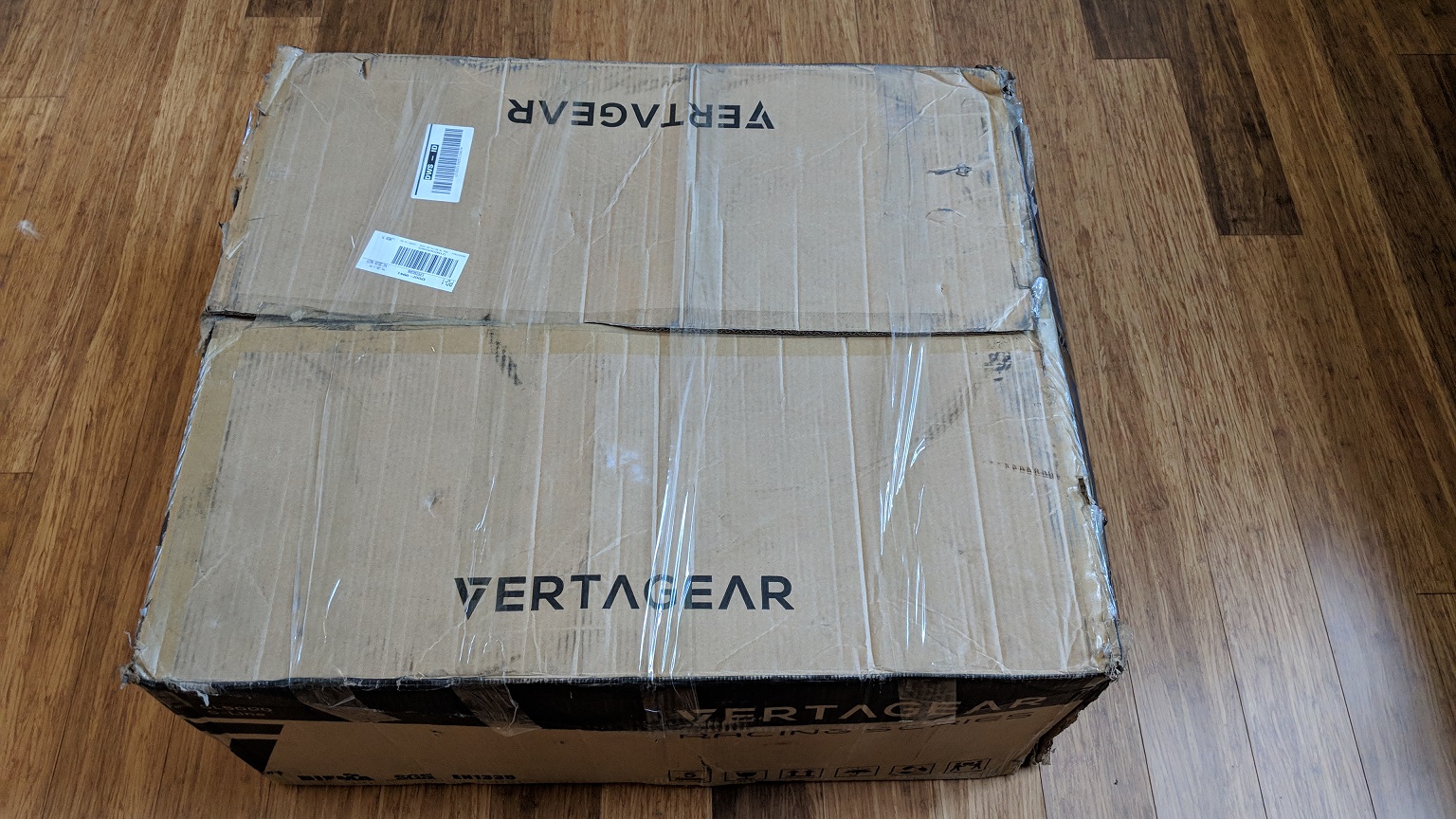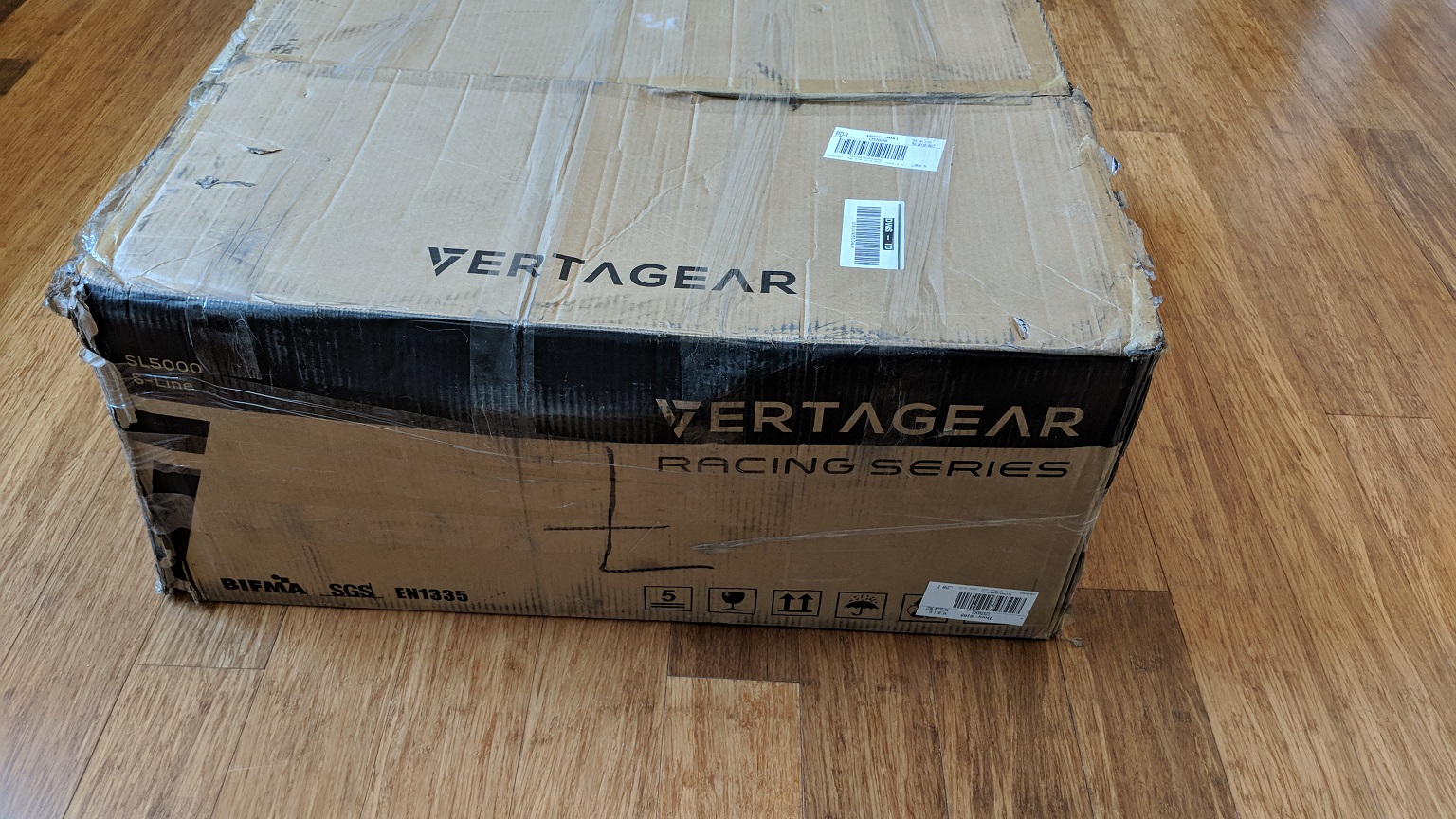 Well, it's in the house. Lets open it up and see what we see.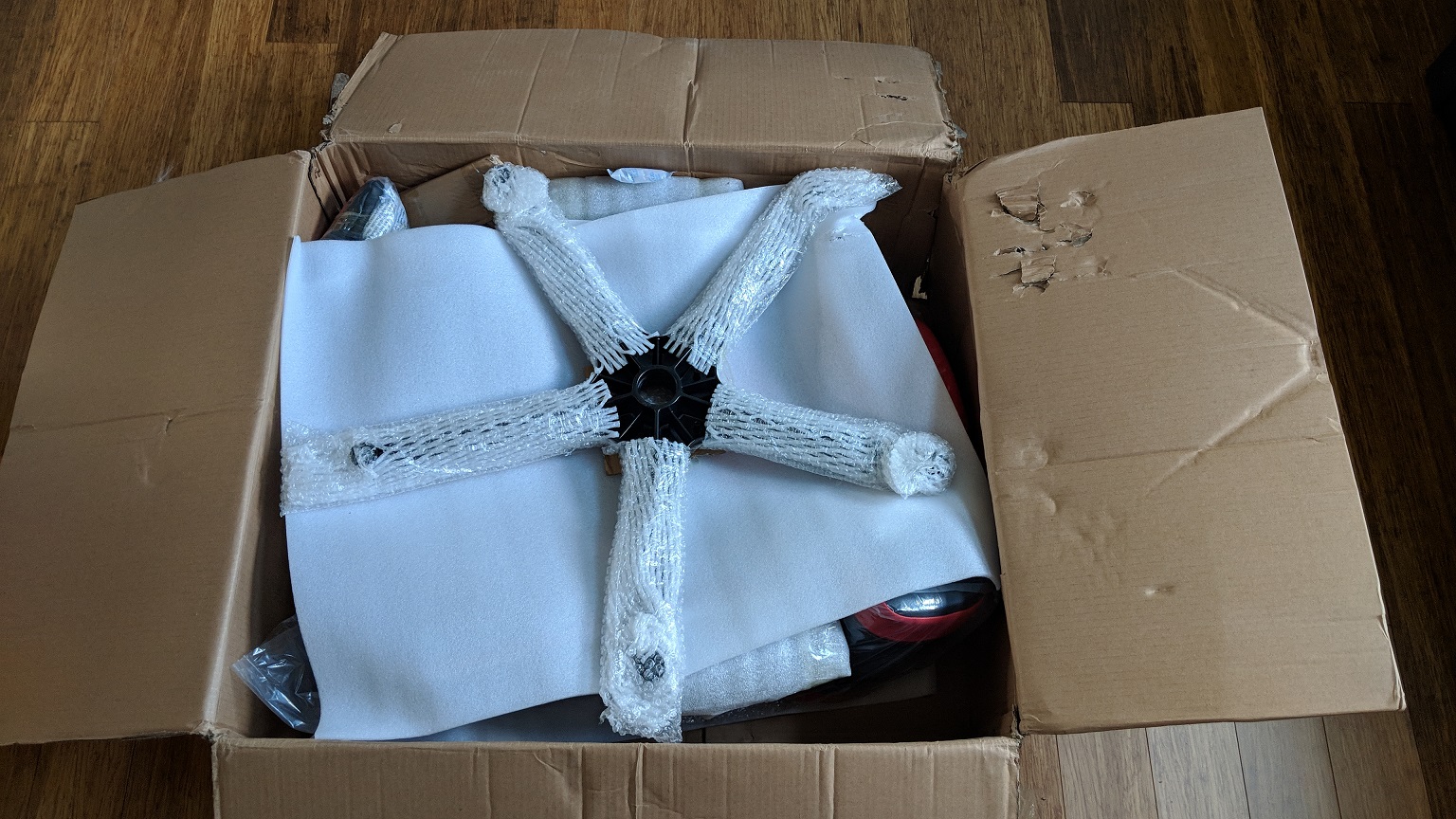 Ok, so far so good. One thing to note here is that there was a considerable amount of extra room in the box. Enough for things to slide around in there. My thoughts on this is that for this kind of money they could have done a better job packing the chair. Even so far as maybe a little thicker cardboard, or double boxed. There were just some sheets of foam, as pictured, between the layers of parts. In the end everything was undamaged. So, there's that.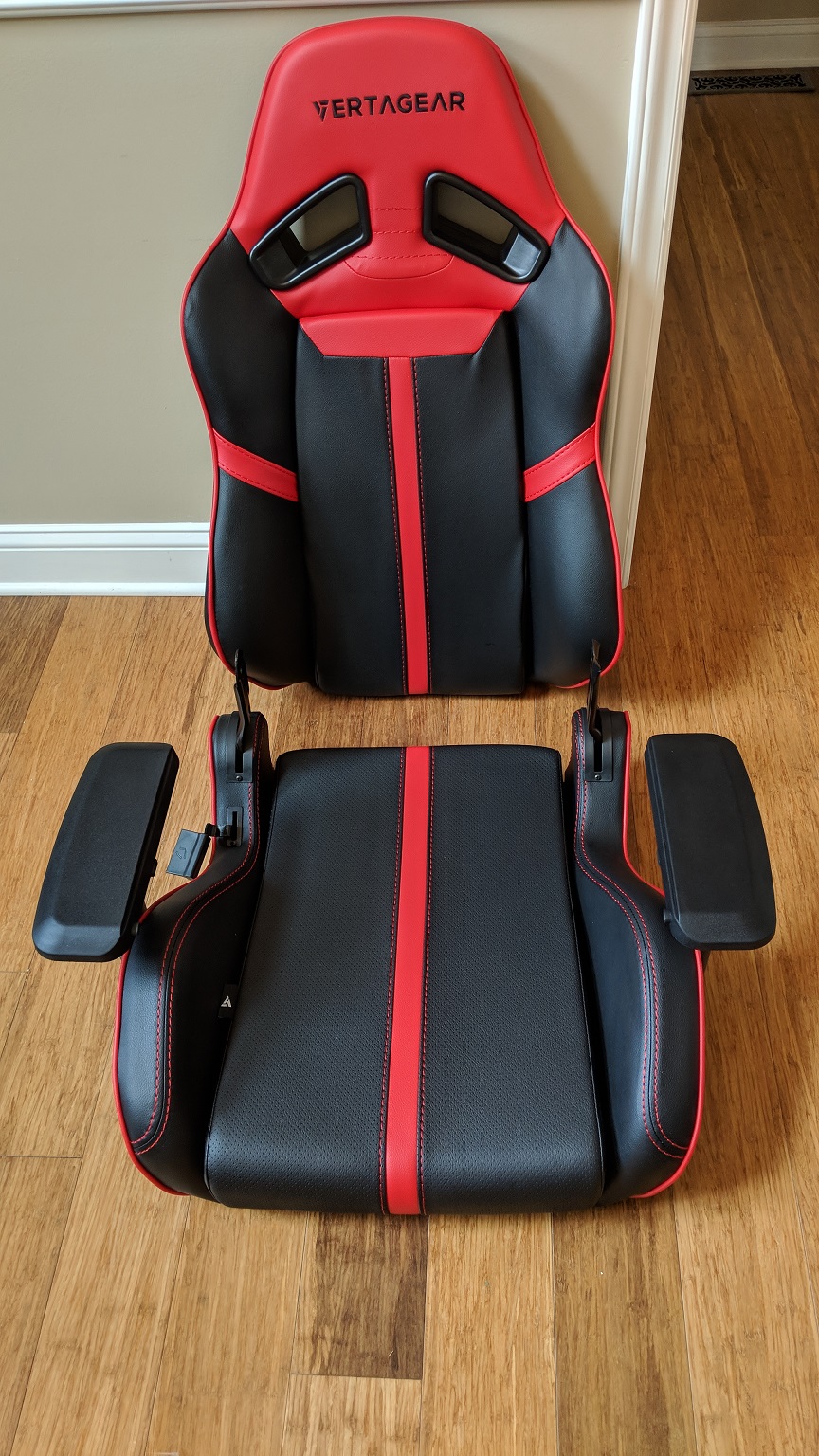 The chair back rest and seat base were wrapped in plastic. The arm rests were wrapped in more foam sheet and bubble wrap.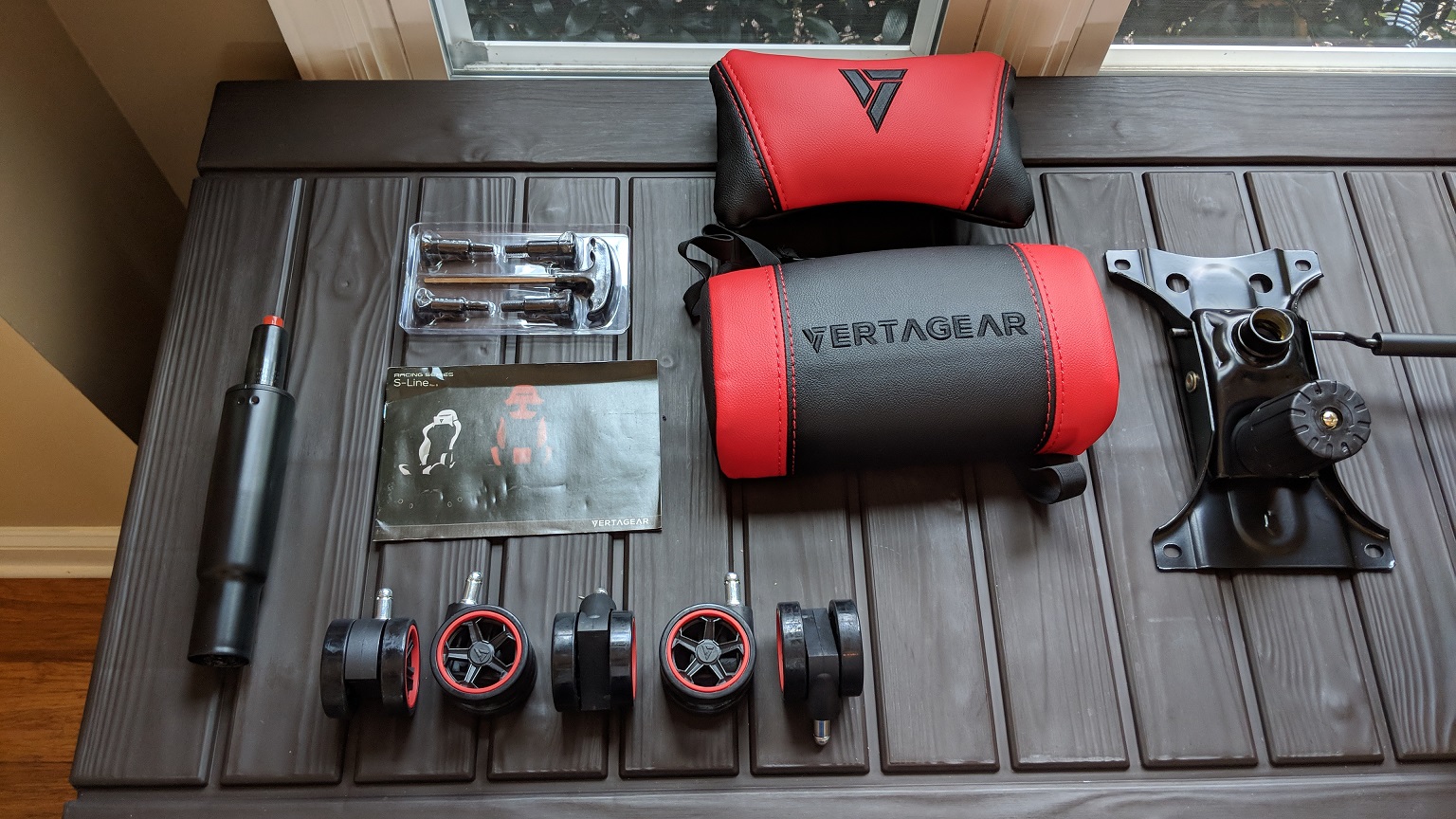 Here we have the gas cylinder, casters, tool/screws, head rest, lumbar cushion and tilt mechanism. Everything seemed to be in order.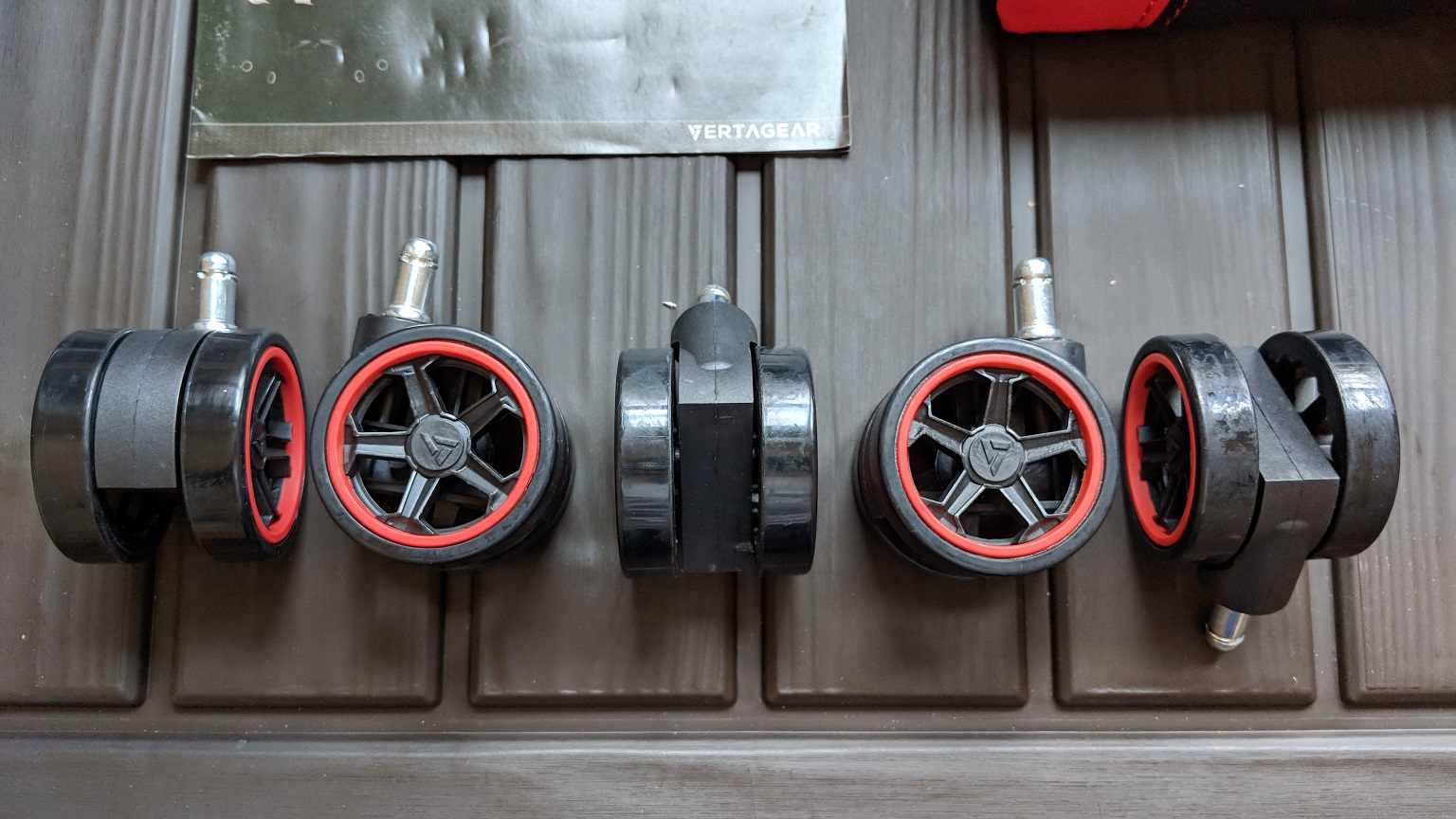 A closer look at the casters. These are 75mm casters with rubber wrapped wheels. A nice touch with the 5-Star pattern and Vertagear symbol in the center. They feel well made to the touch. I tried flexing them a bit. They're pretty solid.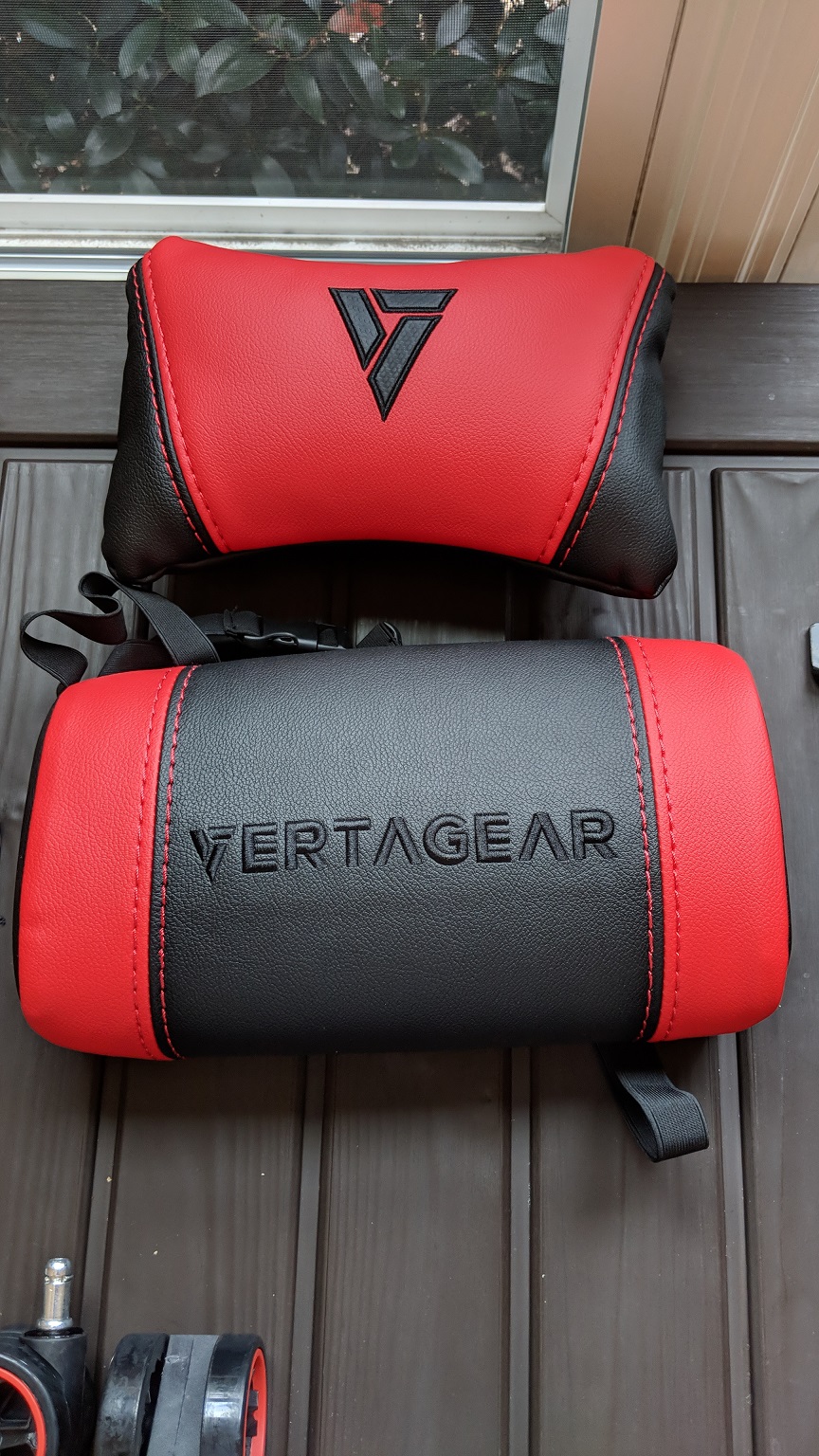 The head rest cushion is nice and soft, with a memory foam feel. I'm not sure if it is memory foam, but it does retain form for a bit when pushed on. The lumbar cushion is also nice and soft, but definitely fiber filled. They are well constructed and I could not find anything wrong with either.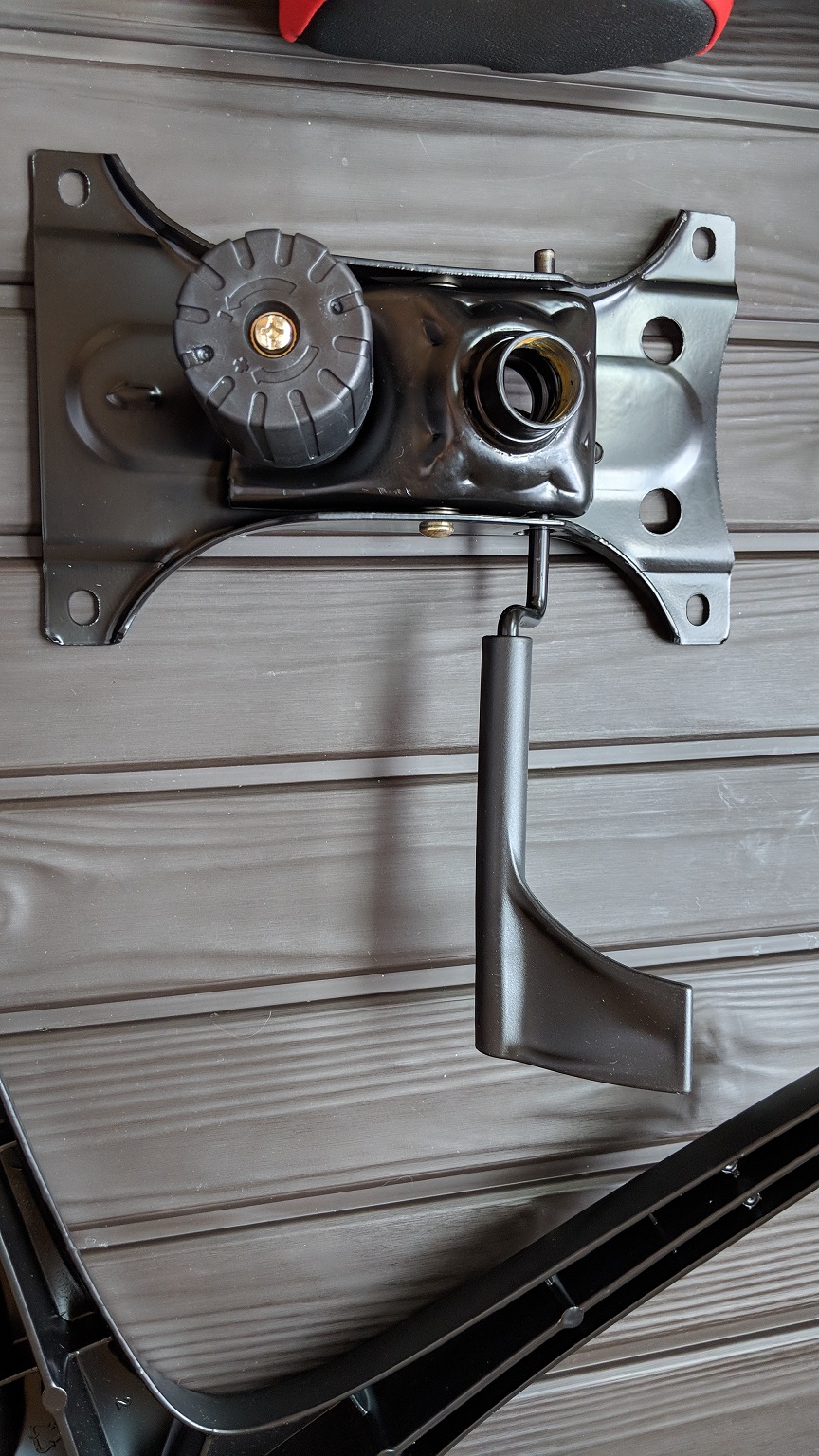 The tilt mechanism. It's a tilt mechanism. The handle controls the gas cylinder as well as slides in and out to lock the tilt.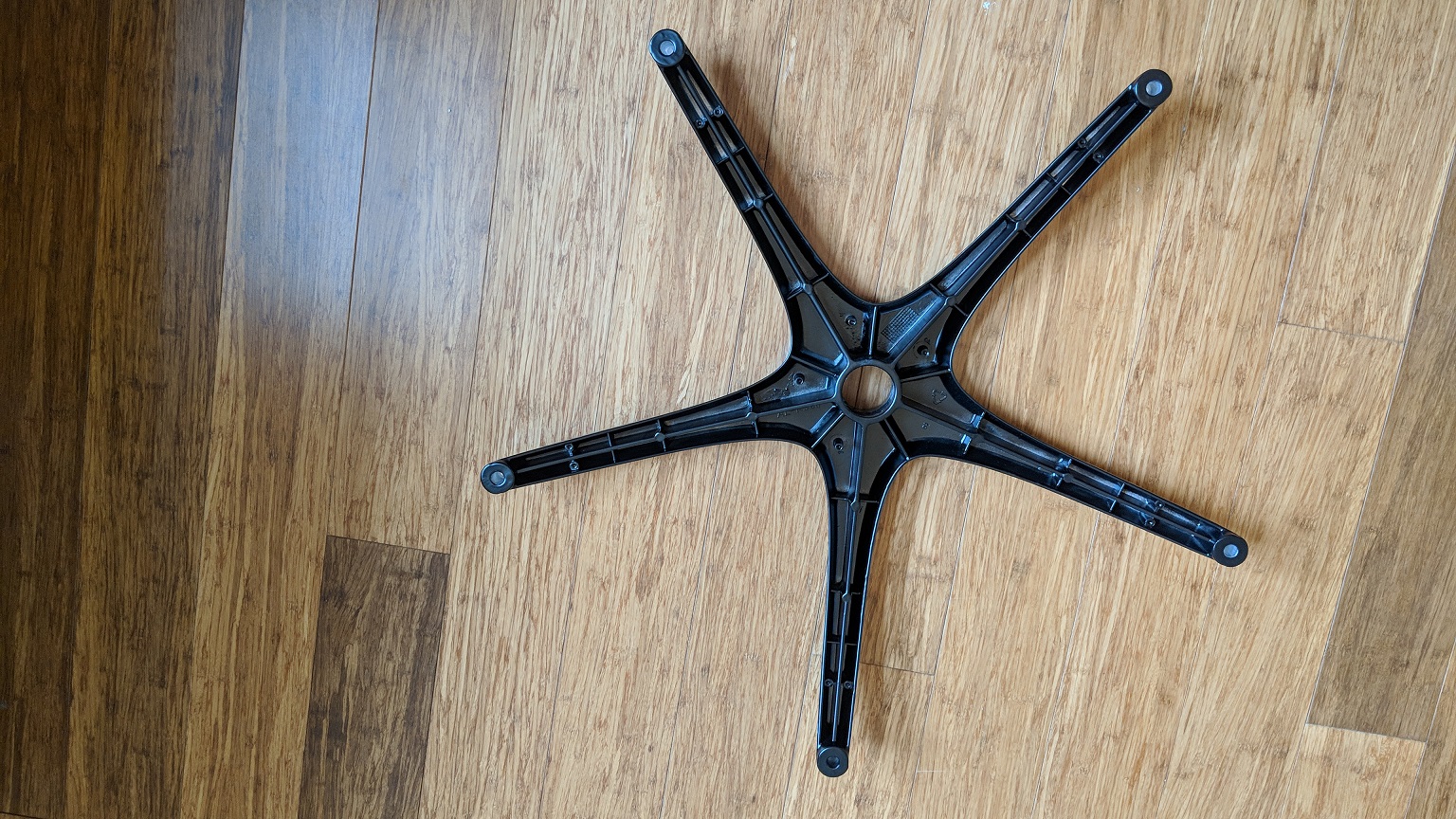 Here we have the 5-Star base. It's cast metal construction and feels quite solid. There is a nice coating of grease in the hole where the gas cylinder goes. Keep your fingers out of there, unlike me.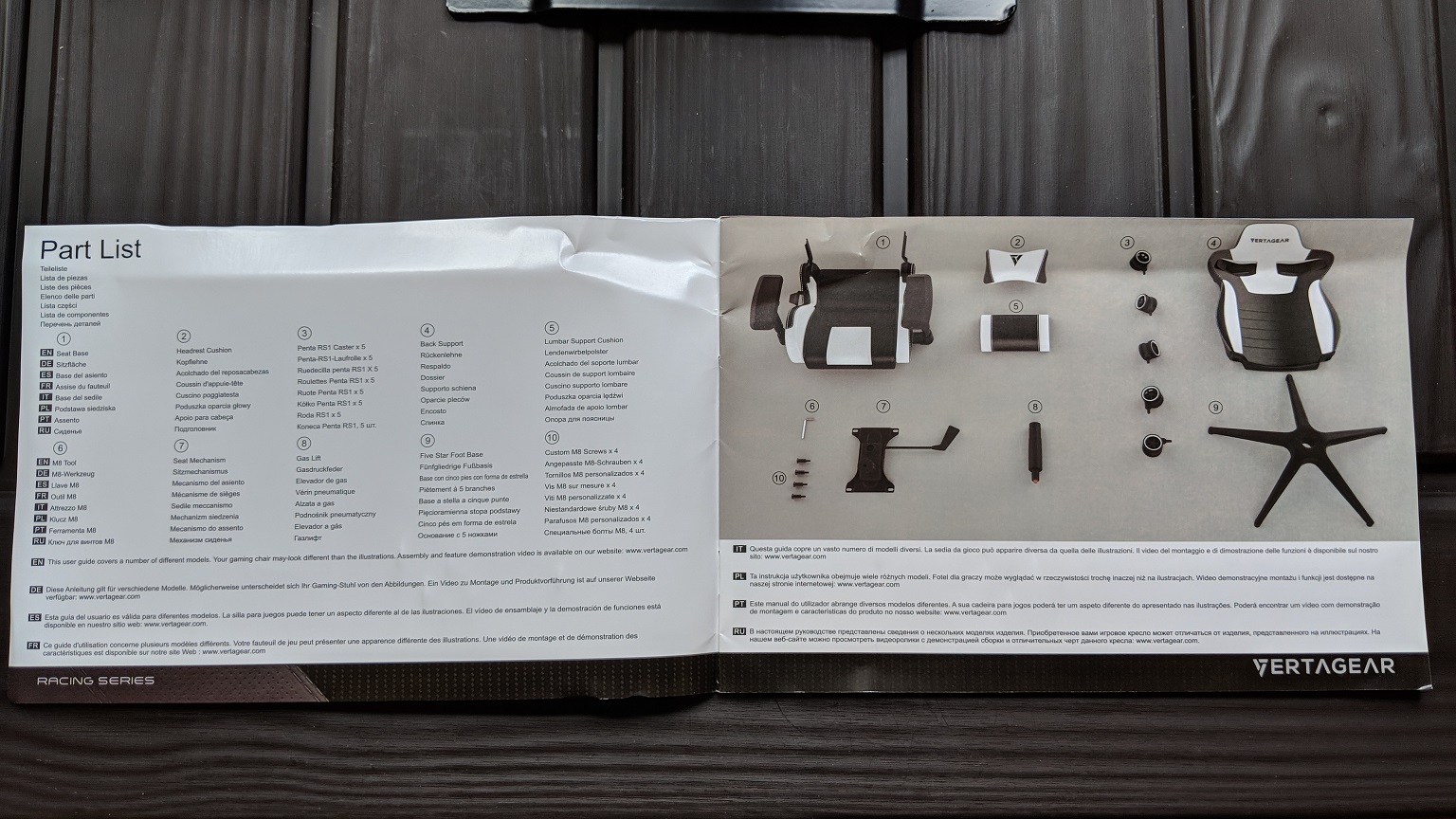 The instruction manual is well written, in multiple languages with excellent color photographs to accompany the instructions.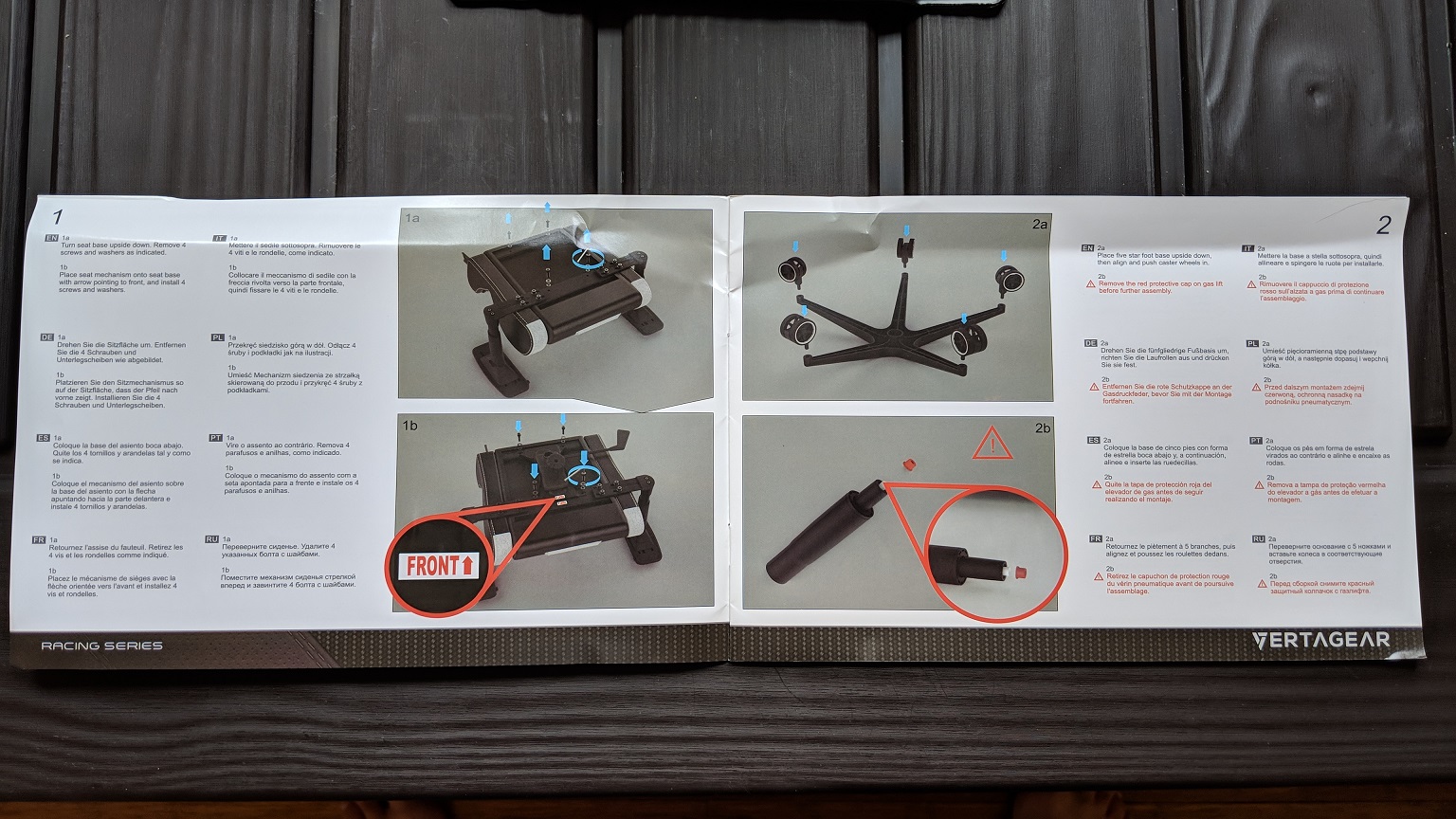 As you can see, it's very easy to follow.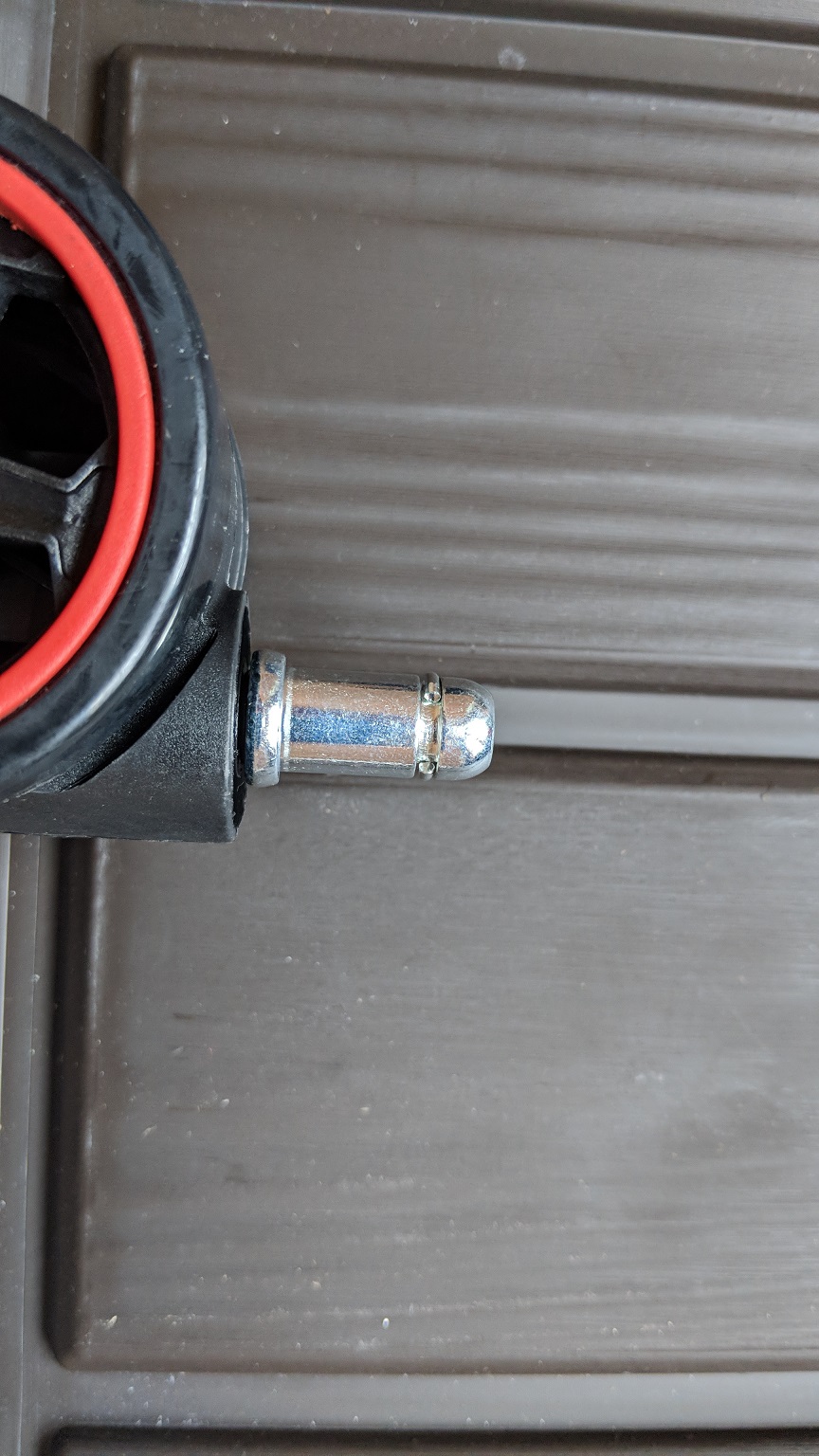 One thing I noticed during assembly is that the casters do not lock in to the base. They are simply held in by tension via the little clip pictured. I found that odd, but at the same time I don't plan on picking the chair up and dancing around my office attempting to make them fall out either.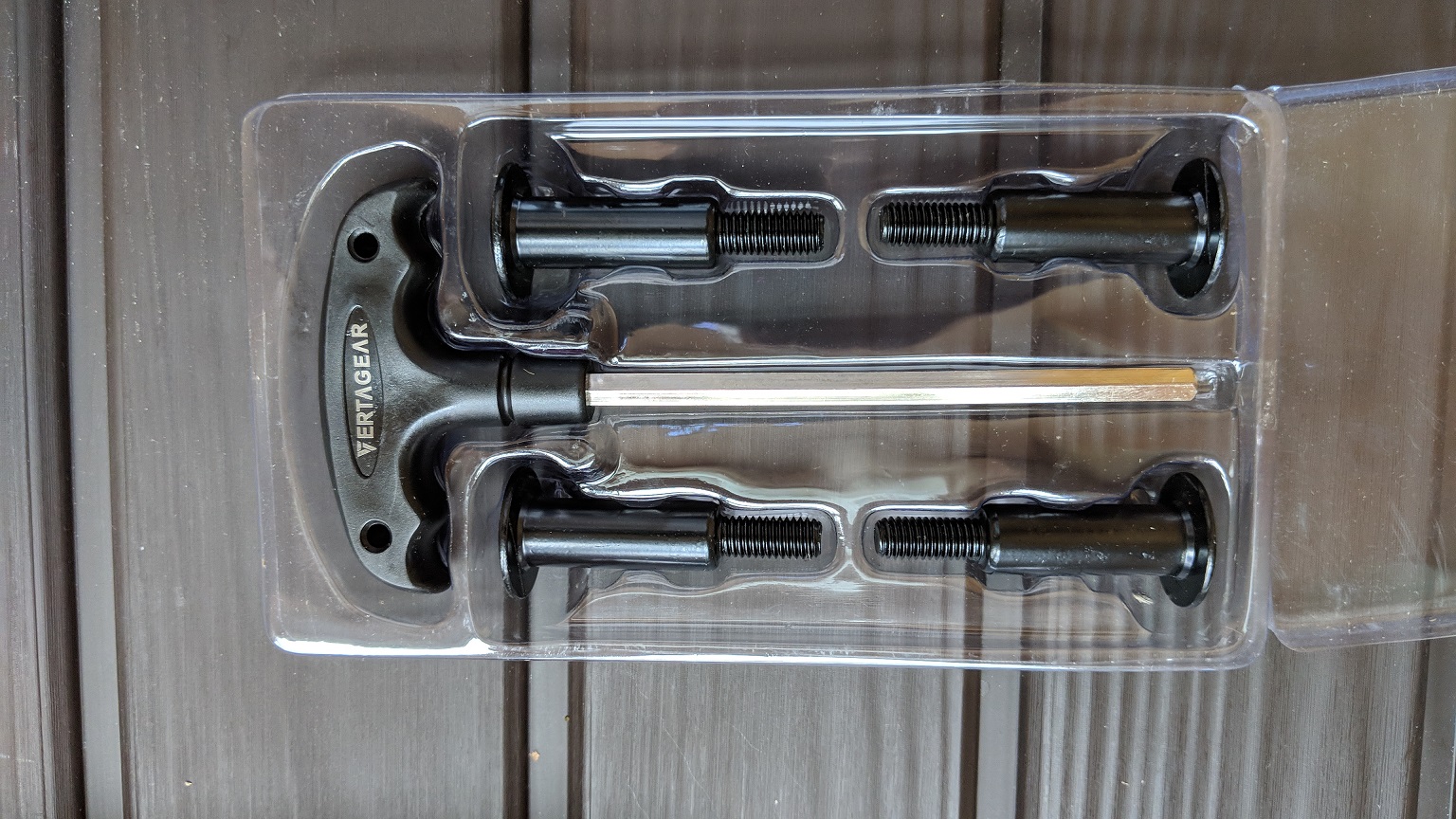 The tool and screws are of nice quality. Actually, that tool will be going in to my tool box in the garage. It's that nice.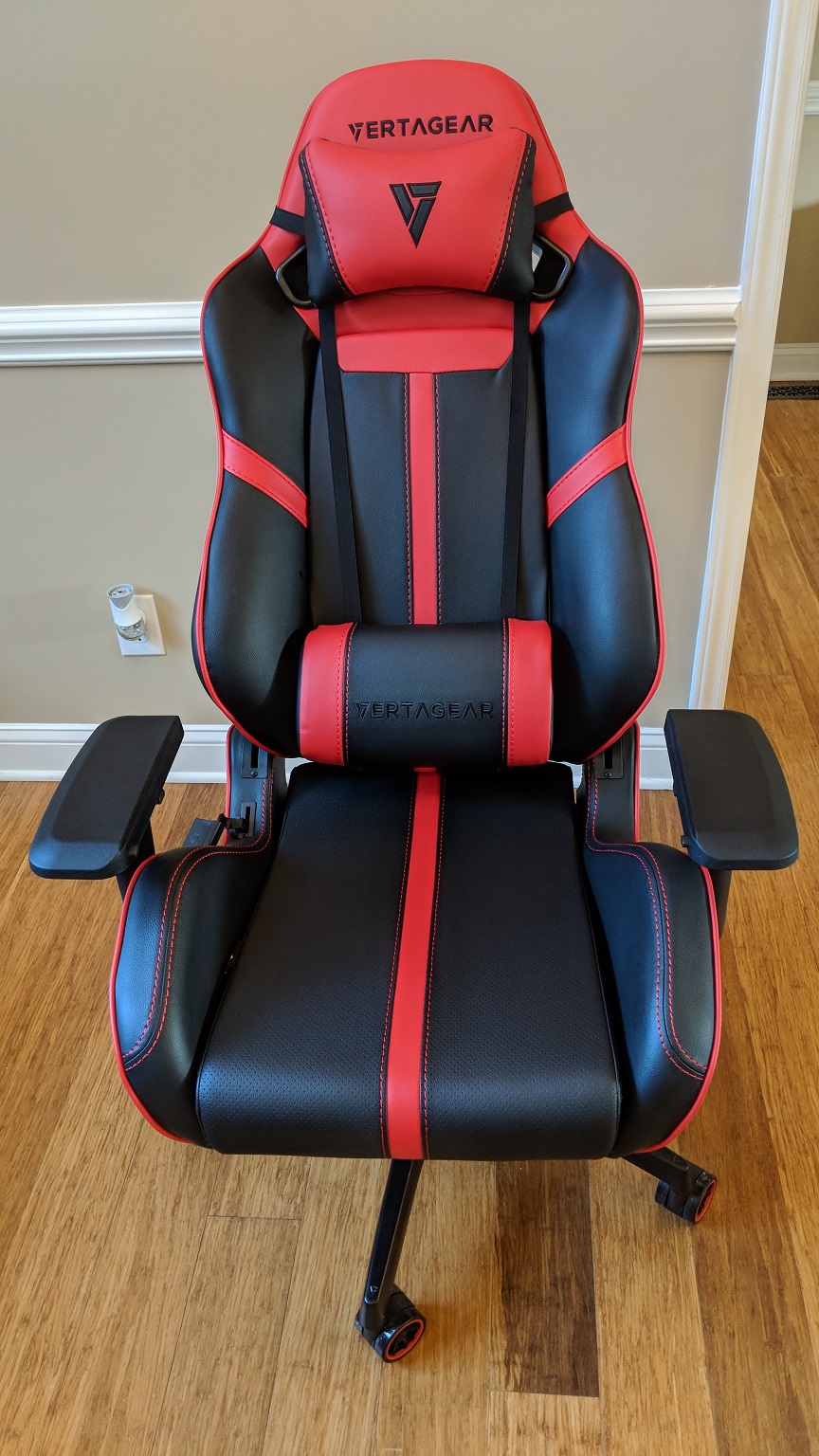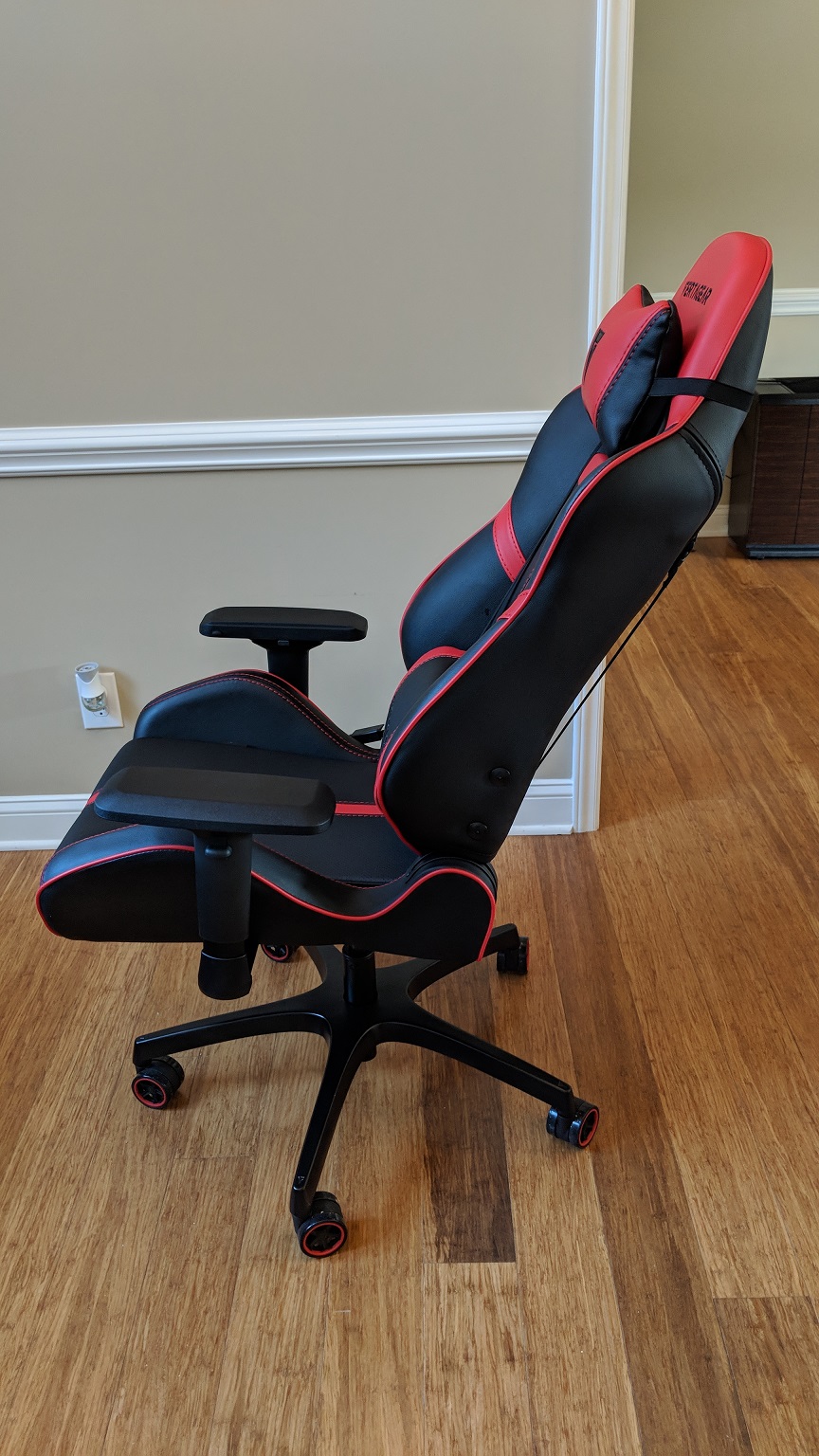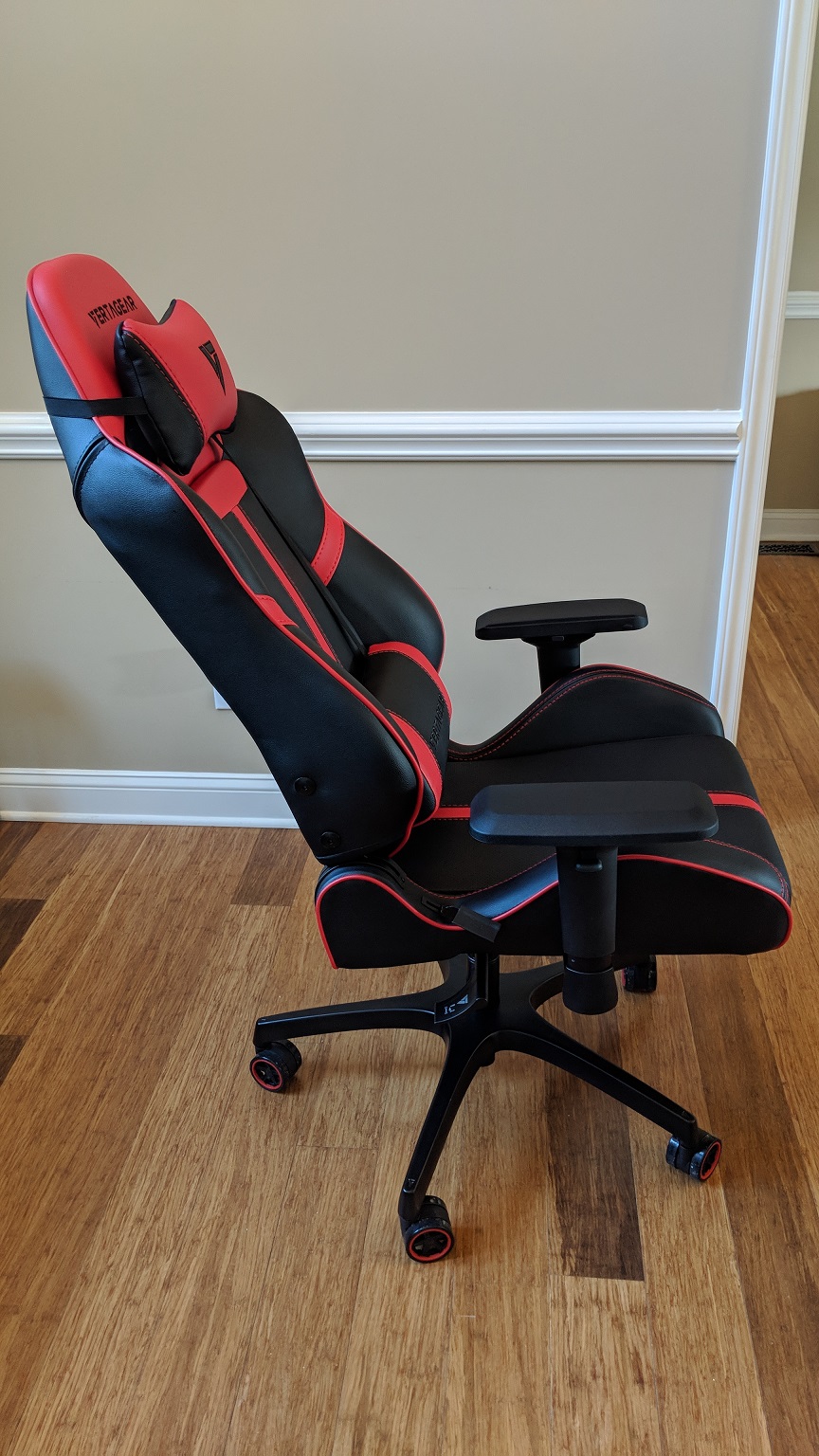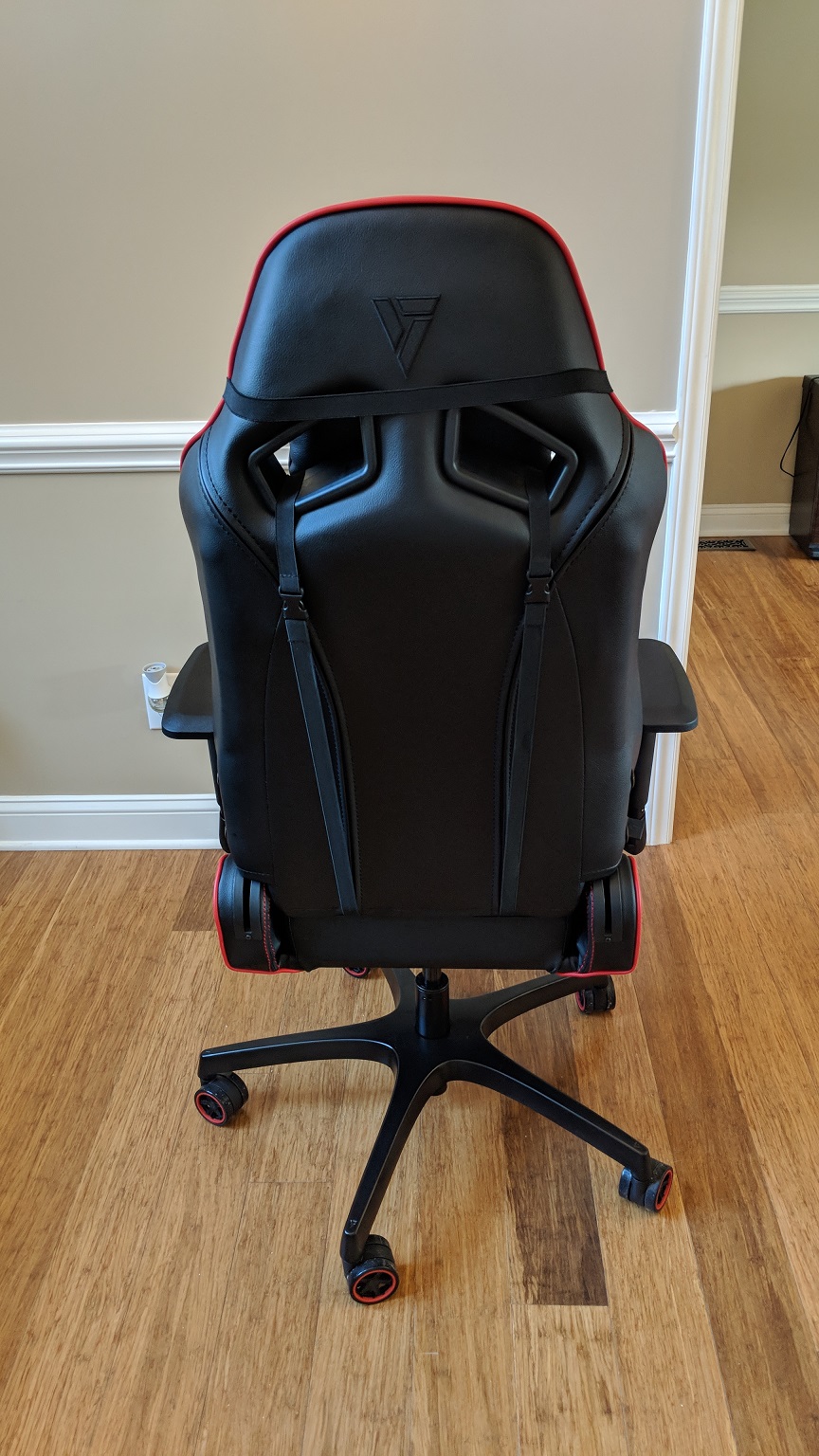 Build time was around 20 minutes. It could have been less had I not been taking pictures and thoroughly inspecting everything. There are only 8 screws that need attention. Everything else is pushed together. First time sitting in it I thought "man, this chair is hard". Now, to be fair it is new. I'm only 175 lbs and I suspect it will take a few weeks to properly break in. Working from home that will happen in short order. The casters roll extremely well and are quiet. The arm rests are 4 way adjustable. One thing I do not like about the arm rests is that they jiggle. I suppose that is a caveat of being adjustable. This is my first chair with adjustable arm rests, so I have nothing to compare them to. This chair reclines all the way back level with the floor. One must exercise caution when doing this and remember to lock the tilt mechanism before reclining like that. Yes, I went feet up and slammed the floor. The wife was laughing at my misfortune. The PU leather is nice and soft with the seat base being perforated for ventilation.
Overall, I am quite pleased with the chair. Time will tell whether it holds up to my 10-15 hour a day use.
I bought this chair from Office Depot online while it was on sale for $315, plus an additional 25% off coupon and free shipping for a total of $252 shipped. Not bad considering the competition in that price range.