I received my card yesterday. I tried to get the Inferno, but it was $188, shipping included to Spain -yes, I live in Spain
- and the b-Enspirer was slightly cheaper, but not that much, so I finally decided to get the Theatron DTS for 69 euros (roughly $90). After all, they all have the same CMI-8788 audio chip, so they should perform similarly -that's my guess.
here's the info provided once the drivers are installed. I guess that's the latest driver -I downloaded it from Club 3D page, for some reason the C-Media page is not working!.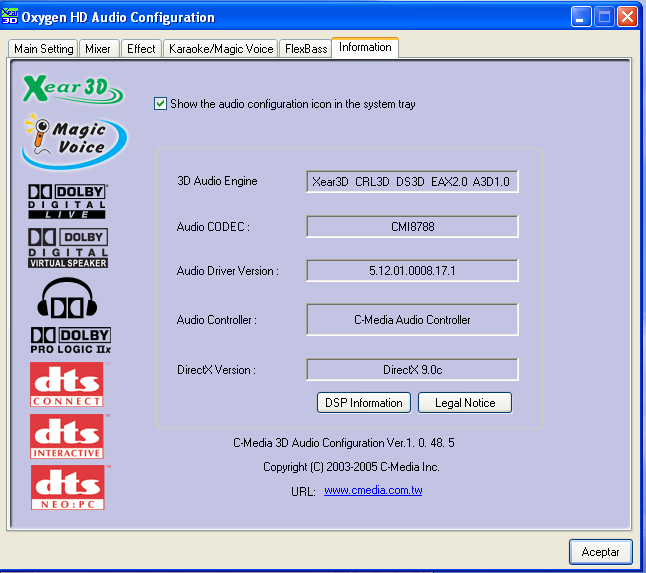 DTS and DD can be sent to the external receiver via the SPDIF output. I also can do that with the onboard nforce2 chipset I have on my AN7.
DTS passthrough: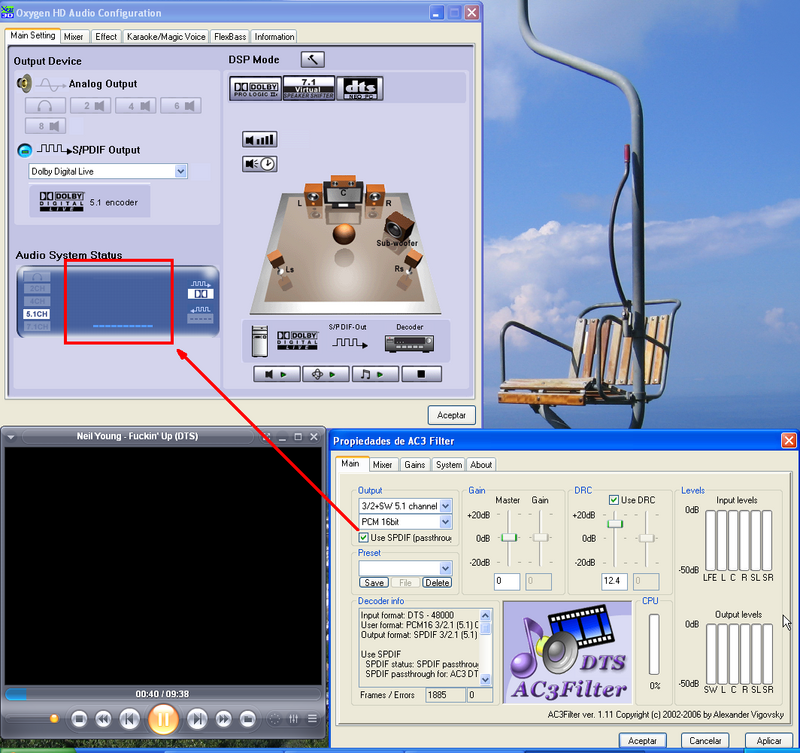 DTS decoding by the soundcard:
So far so good. The problem lies with the 96/24 stereo or 48/24 multichannel pcm signal. For the life of me that I can't send them via SPDIF. All the decoding is done by the soundcard.
See an example. This a 48/24 multichannel pcm track. PowerDVD says SPDIF is in use, but you can see that the soundcard is doing the decoding. Also, the receiver says it's PCM stereo. I tried Digital Audio 48khz, 44.1khz and 96khz with 2, 4 or 6 speakers, but I always got PCM stereo, and it's definitely 5.1. What am I doing wrong here???? I thought I could send the signal via SPDIF to the receiver.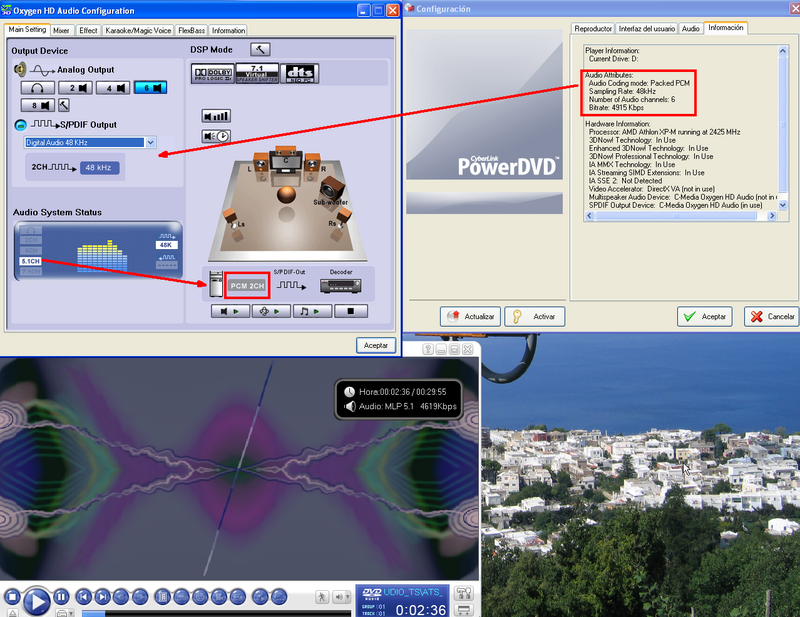 I also tried a 96/24 stereo pcm signal, but no luck. SPDIF seems not to work (notice the option is grayed out in the Windvd audio filter window).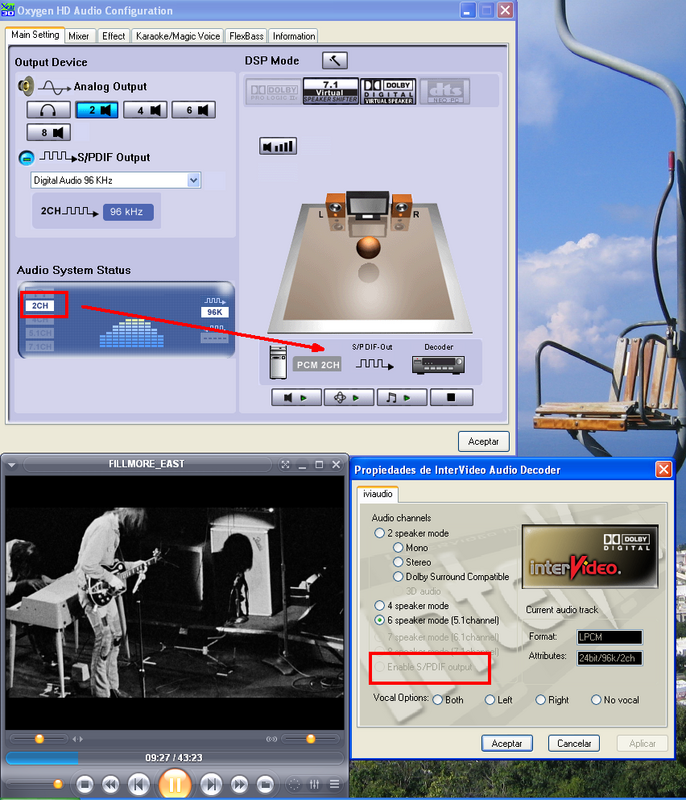 If I try 6 speakers -instead of 2- there's no change. It seems that the card only sends a 2ch signal, no matter what I change in the CMedia main window.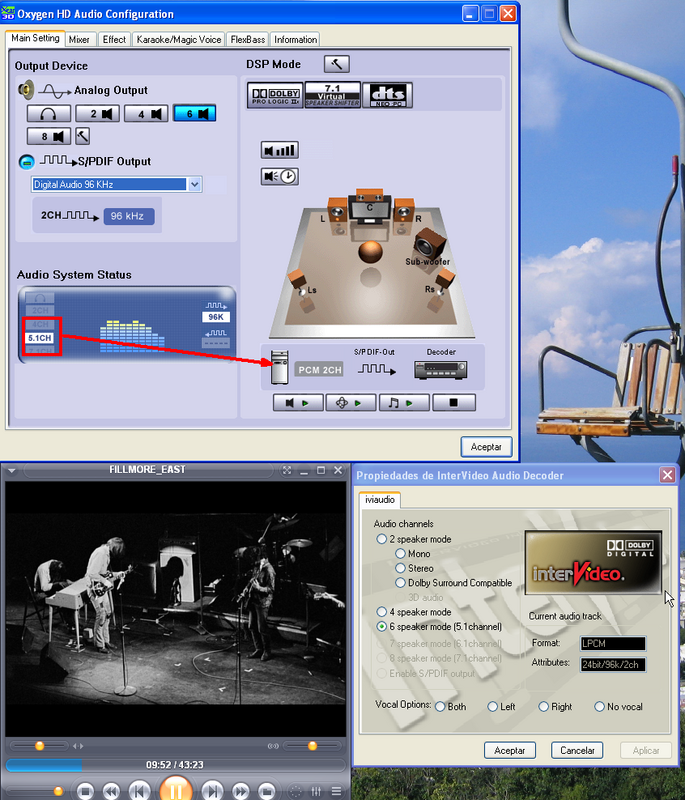 The BIG question is: how am I supposed to play the 48/24 multichannel pcm signal and the 96/24 stereo LPCM signal???