Joined

Jul 20, 2015
Messages

2,331
Look at below insanity: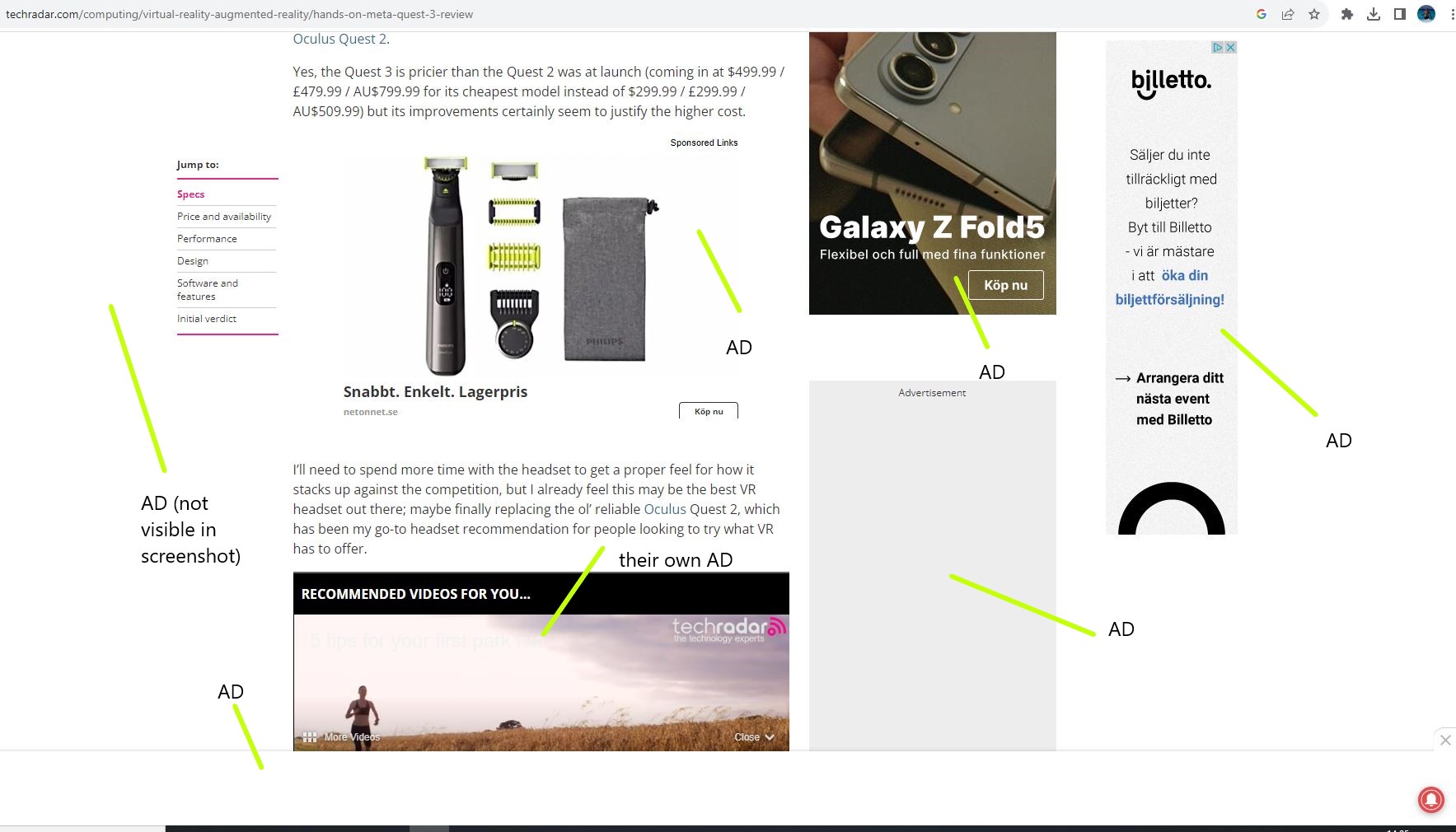 On top of that, scrolling through the website shows more ads. It starts poping up windows to subscribe to newsletters and in the middle of the article is a video that is irrelevant to it, yet when I scroll further down the video pops up in a mini window and stays there, lol.
Yes ads are what these free websites get revenue from, but what the actual fuck? They are EVERYWHERE. When did the world decide it's ok to cover everything that is not in the article with ads?
It's not just techradar, but a bunch of websites are this retarded.
My phone is connected to private dns and my PCs are using uBlock Origin so I see zero ads, above image is taken at work.
If you're not blocking ads, how do you cope with all that mess?