Joined

Jan 20, 2005
Messages

2,230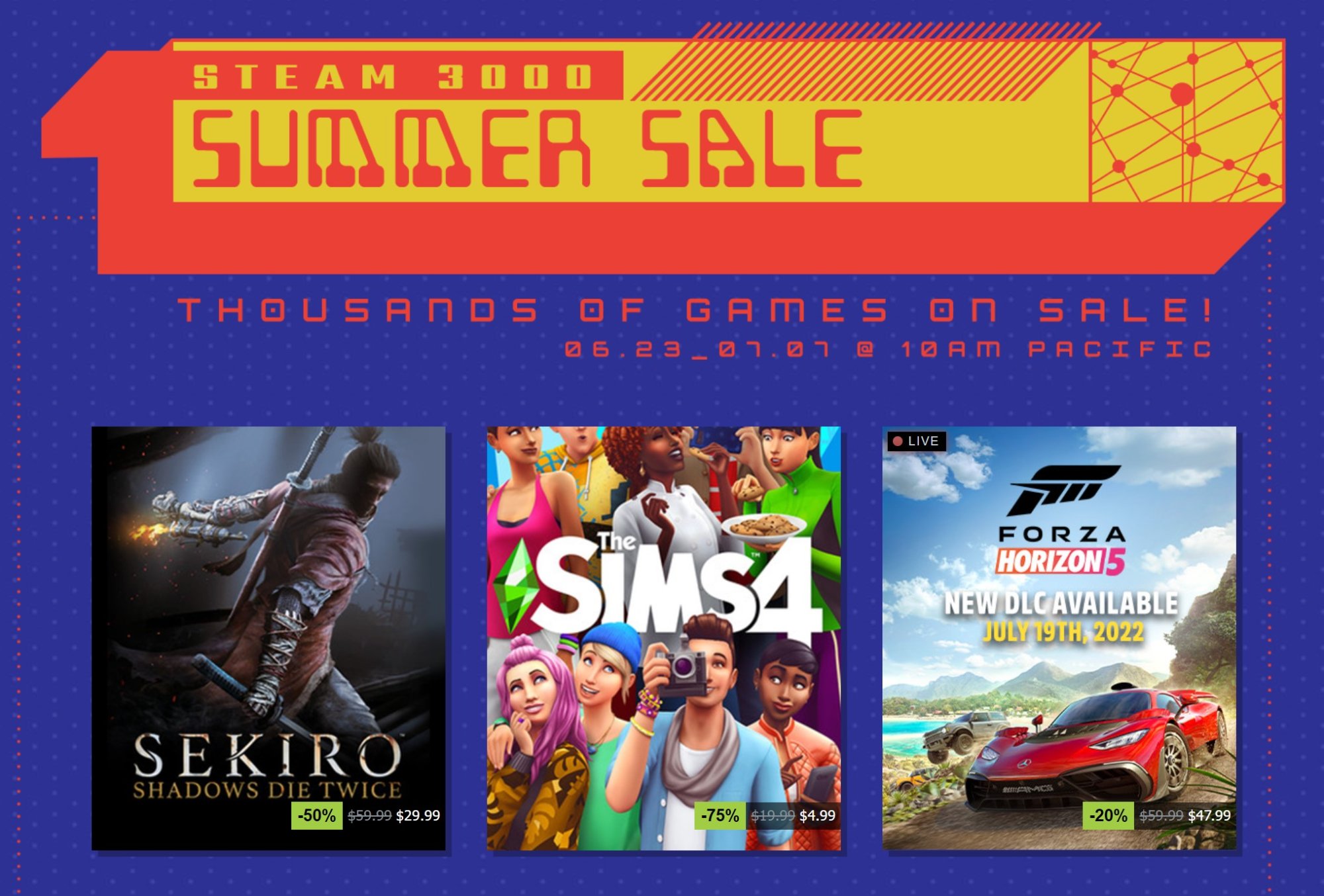 Ladies and gentlemen, boys and girls, nerds, geeks, and the rest of you dateless wonders.
The 2022 Steam summer sale is here!!
Sale runs from Thursday 23 to July 7, 2022, 10 AM PST
Summer 2022 Lorthax_quest event
Deals worth checking out if you have any other deals worth mentioning let me know.
Doom Eternal
$15.99
Doom franchise bundle
$38.66
Deep Rock Galactic
$9.89
Halo: The master chief collection
$15.99
STAR WARS Jedi: Fallen Order
$9.99
Stardew Valley
$8.99
Titanfall 2
$4.99
Hollow Knight
$7.99
Left for Dead 2
$1.99
Left 4 Dead Bundle
$2.98
Valve complete pack
$13.14
NBA 2K22
$9.59
Sniper Elite 4
$5.99
Sniper Elite bundle
$18.53
Sonic mania
$4.99
Devil May Cry 5
$9.89
Terraria
$4.99
Dragon's Dogma: Dark Arisen
$4.79
Last edited: