Joined

Jan 10, 2016
Messages

330
Have a Eurocom Electra 2, aka Clevo W650SJ. Runs loud, so I cut up the back cover and put on a TEC chiller to give it sub ambient intake air.
CPU: i5 4210M locked to 3.1Ghz
GPU: GTX 850M at 1375Mhz 1.2V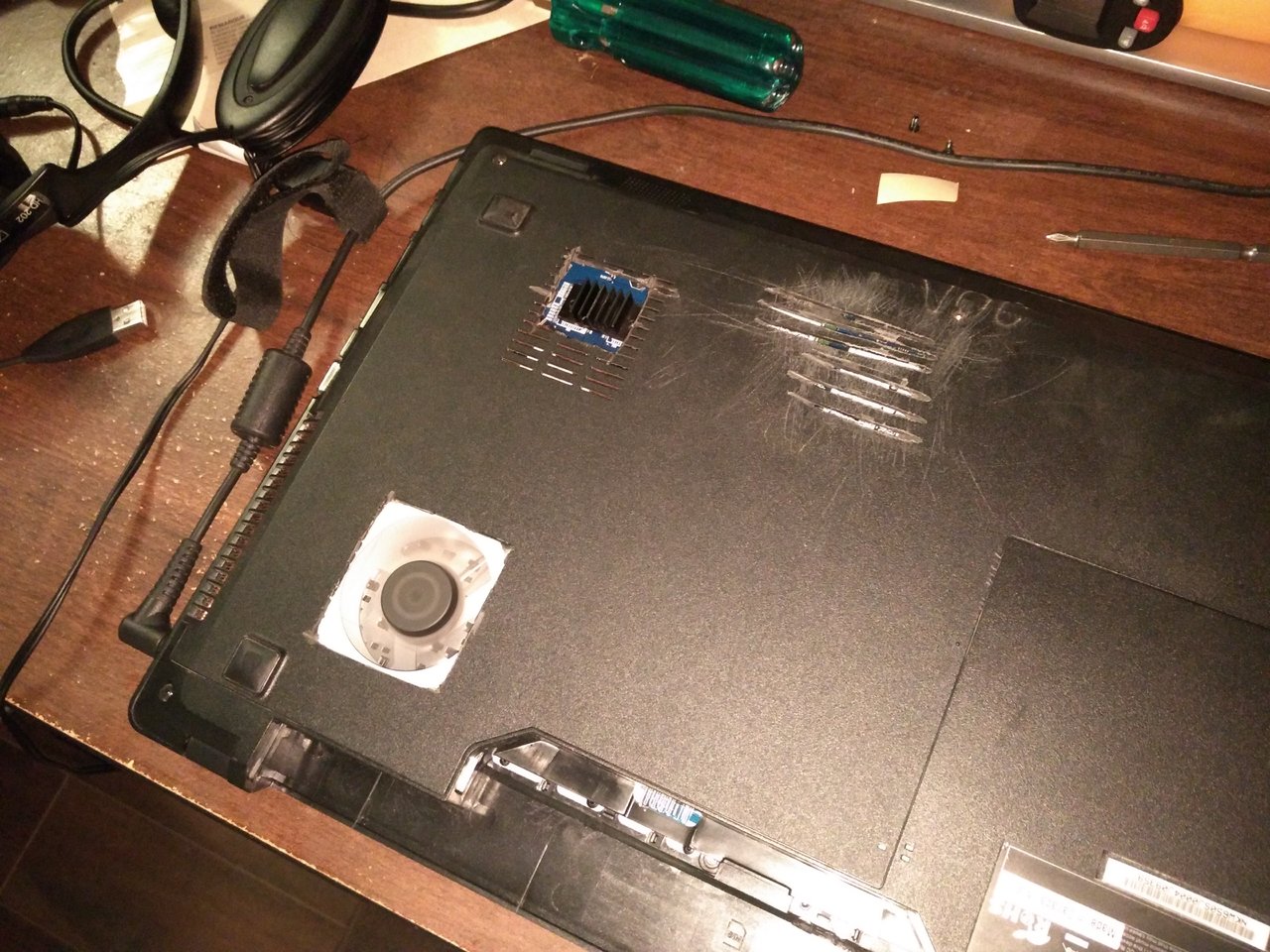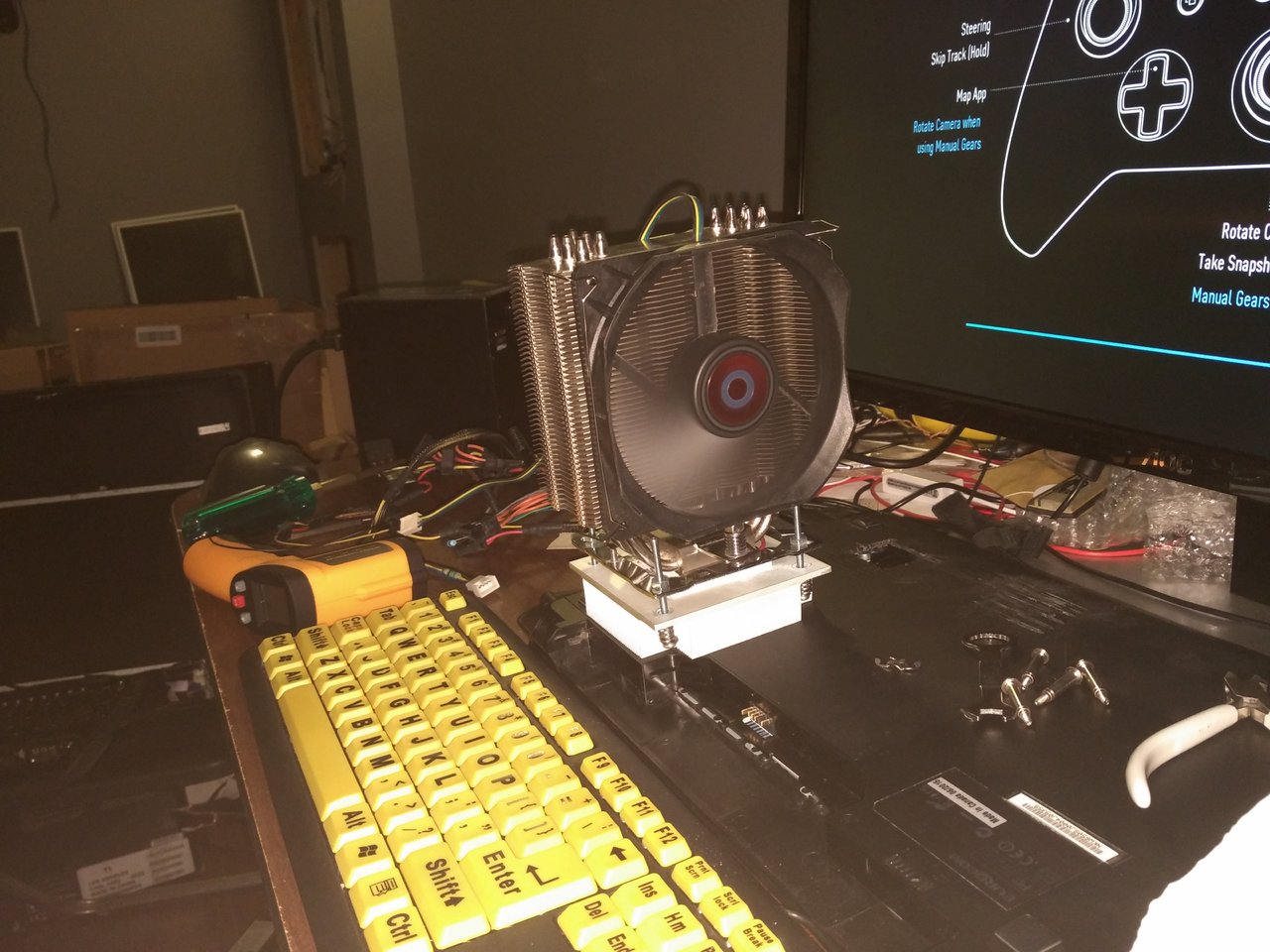 Dropped GPU temp by 5C (after 1 hour of NFS 2016). Fan is much quieter. Used to run at full speed and now bout 60%.
No miracles but good enough. I might order a bunch of supplies, make my own GPU heatsink and stuff it in the DVD drive space. Still on the fence though.