Joined

Jul 27, 2004
Messages

2,251
Sure some are. But then Steam sometimes has the best deals. I always check gg.deals nowadays just to see: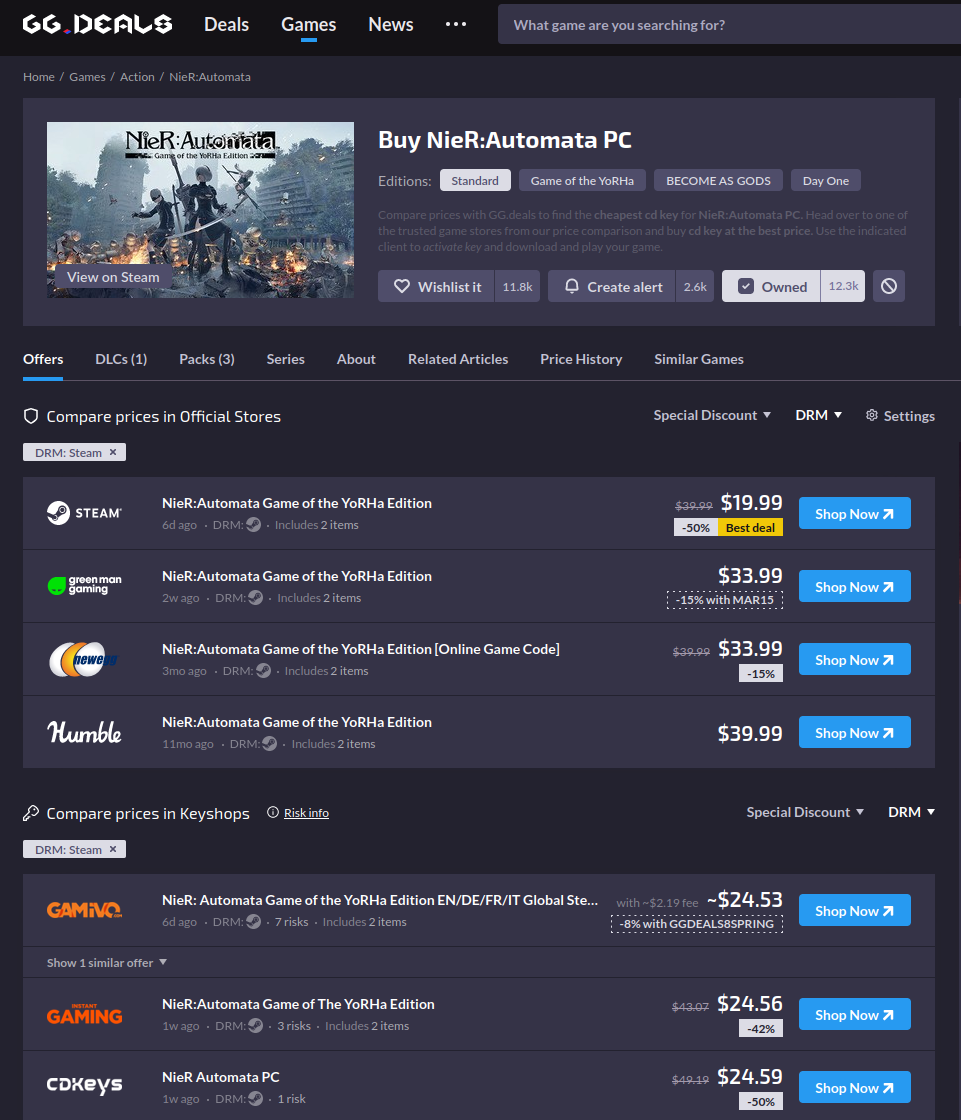 This site is especially great if you're a hopeless game collector and link your Steam ID. If you go to look at an interesting game, it will tell you that you already have it in your library. Extremely helpful if you've collected a massive library.
You might notice that it says "DRM: Steam". This is because the site allows you to set filters to hide stores you're not interested in. It's easier for me to keep everything on Steam so I've hidden a store or three that I don't care to see in the results. I'm not naming any names but it's nice if you don't trust or like certain sites (I could remove Newegg but I remember the days when they were the best place to get PC parts and its probably my favorite time to be a PC guy all around. The nostalgia is too strong).
Last edited: