Joined

Jan 14, 2006
Messages

14,398
RDNA 2 won't be announced until October 28th, so you'll be lucky to see the things in any appreciable quantities before December/January. They will probably have the 3060 out by then.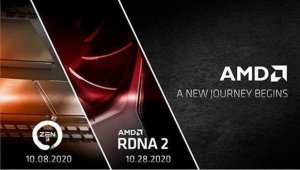 AMD just made waiting for RDNA2 pointless
I figured they would prioritize Zen 3 over RDNA 2, as Intel has them jumping for once with Tigerlake (and we all know how much more AMD makes on CPUs), but almost a whole month is embarrassing!
Last edited: