Just wanted to drop this here in case anyone wants to add resizable bar to an older machine for Intel ARC GPUs:
https://github.com/xCuri0/ReBarUEFI
I added it my X99 HTPC for use with an incoming A380. Was a little confusing, and there were gremlins, but I got it going.
EDIT: My A380 just arrived and I checked GPU-Z. Rebar is enabled on my X99!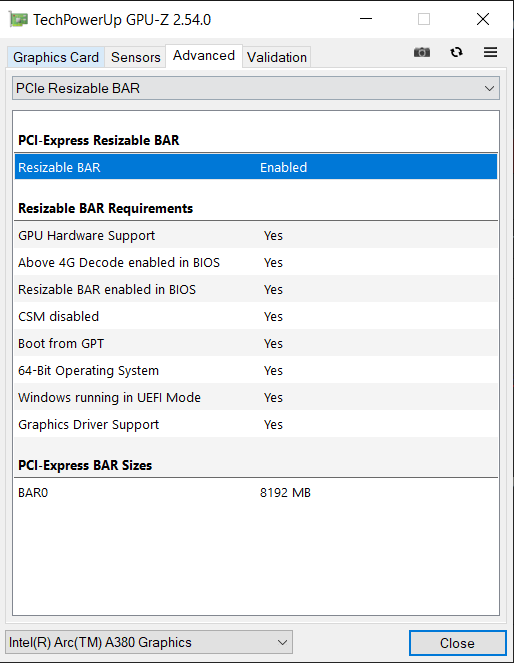 Last edited: