Joined

Mar 28, 2007
Messages

121
Hi all. I just started my first mod project. I'd like to see what you guys think so far.
Specs:
EVGA Classified E761 motherboard
Intel i7 920 C0 processor
EVGA GTX 285 graphics card
Corsair Dominator GT 2000 Mhz DDR3
WD Raptor X 150 GB + Seagate 500 GB HDDs
Thermaltake Toughpower 850W modular PSU
Coolermaster Cosmos S case
Cooling:
Heatkiller 3.0 CU 1366 CPU Block
XSPC RX360 Extreme Performance Radiator
Swiftech MCP355 w/ XSPC Res Top
Bitspower Black Sparkle 1/2" Compression Fittings
Feser 1/2" ID 3/4" OD UV Red Tubing
I have already stripped the case and got the main parts powder coated:
Textured Black(looks rougher in the pictures)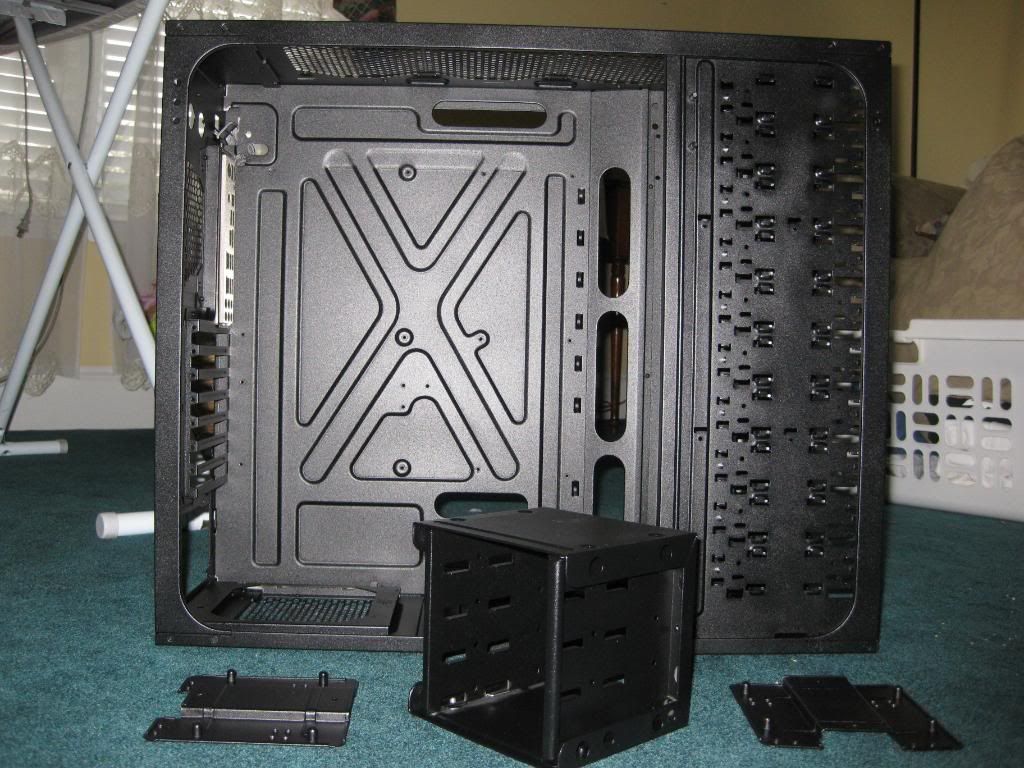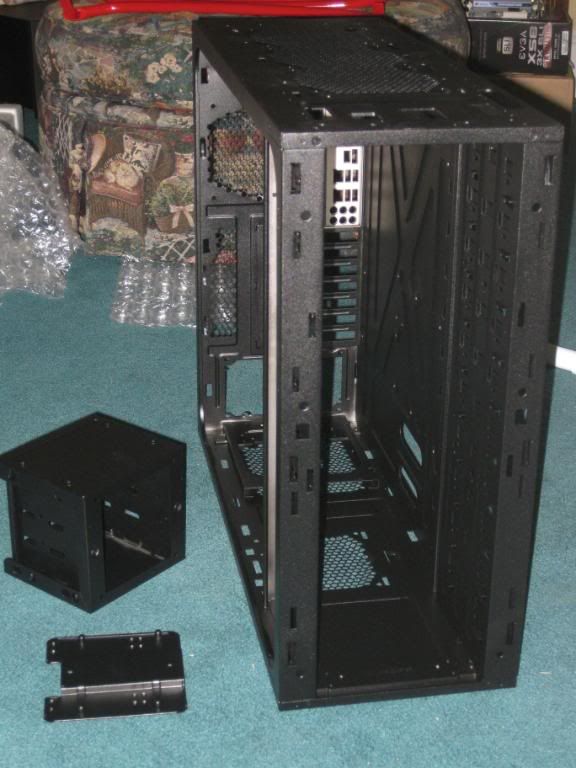 Red Rails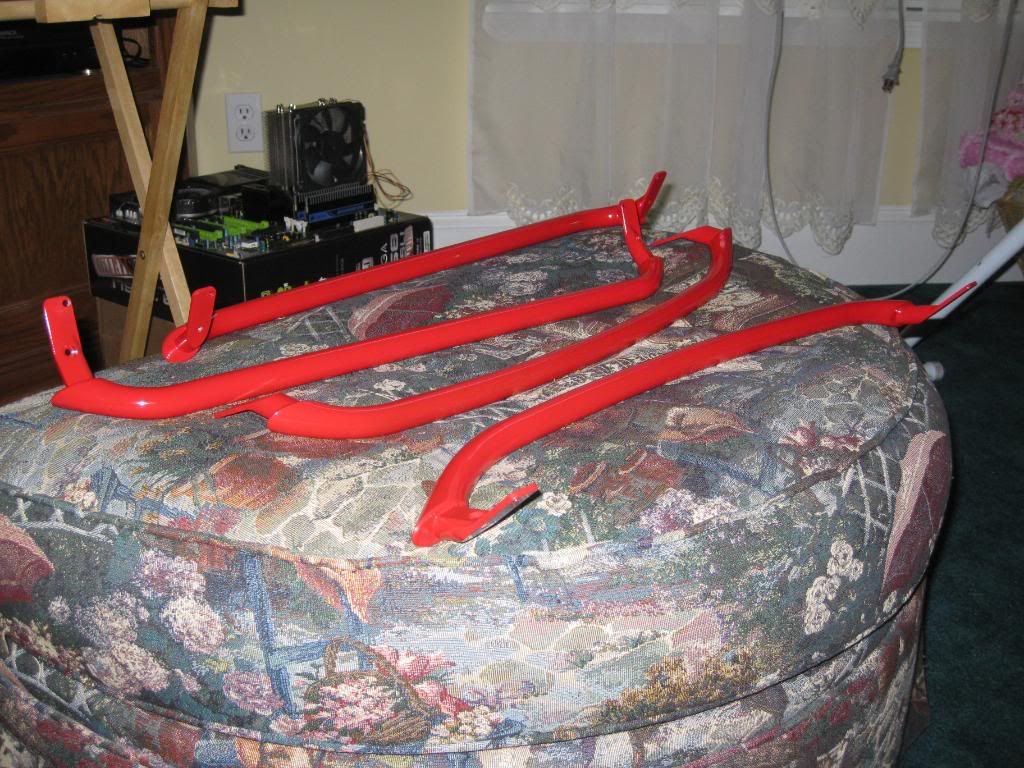 Waiting to paint the plastic parts and the grills/pci covers this week. Only waiting on my WCing parts right now.
I'm planning on sleeving the whole case later on when the MurderMod sleeving kits become available. I'll also order Black connecters from performance-pcs when I order the sleeving.
Please comment and give me advice as I go along with this project.