ORIGINAL POST EDITED TO REFLECT UPDATE.

Pictures first: The prototype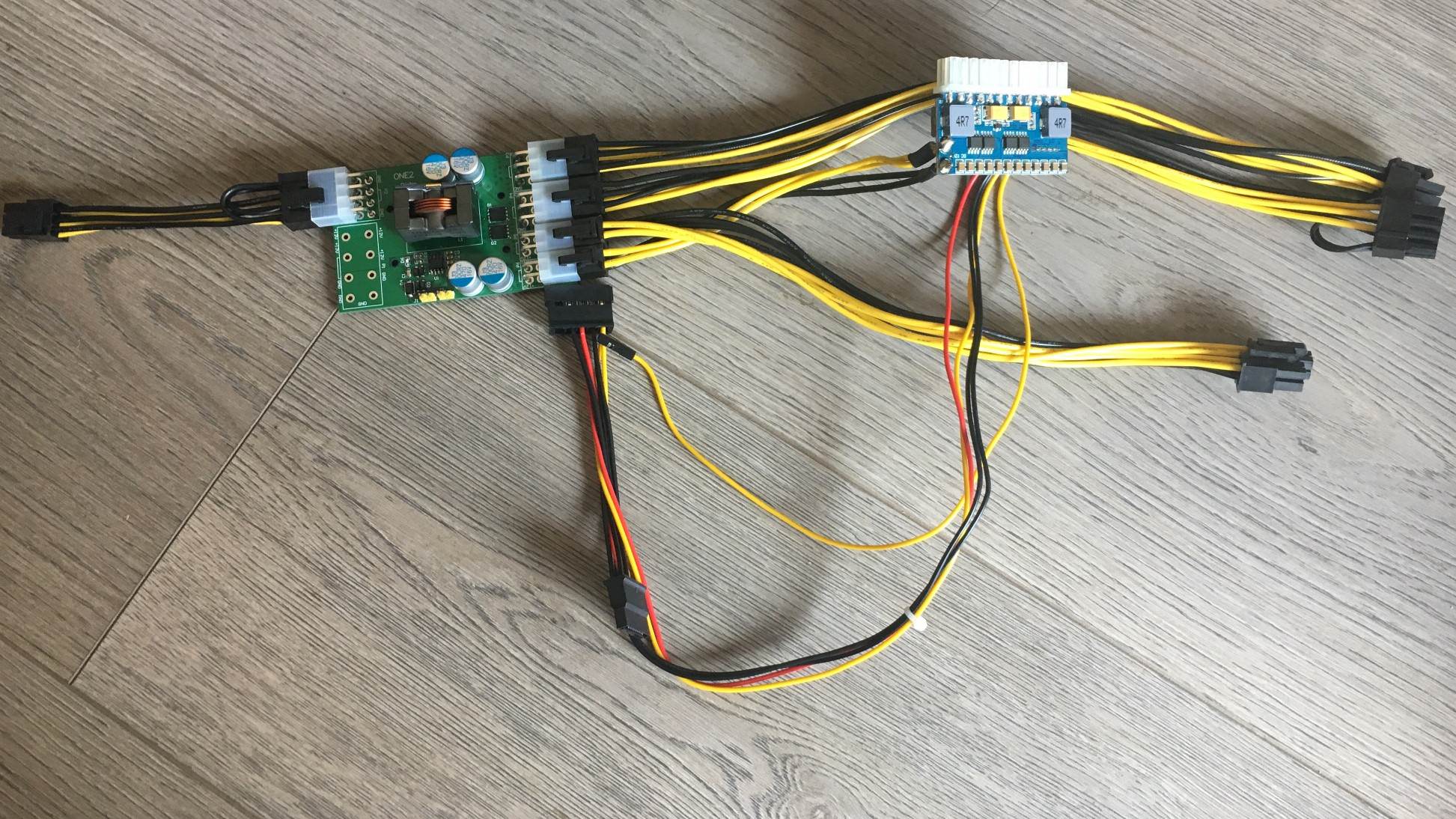 Pretty cute right?


What is it?
ONE2 DISTRO 400 is a versatile power distribution board with ripple suppression. It is designed to work with picoPSU, aka Plug In DC Board. It is compatible with any 12V power supply with a ripple of 240mV or lower.

It features, a first in the SFF scene, WAGO terminal connectors. These allow you to use any wire 18-12AWG, without terminals, so you can get that perfect length. No tools required to use these terminals.





It is also compatible with any external 12V AC-DC Adapter, provided you supply the correct wiring.

Features: 400W max board power, WAGO industrial quick connect terminals, small foot print,


SPECS:
Max Board Power: 400W
Board power using 8 pin connector: 300W (for safety reasons)
Board power using 4 wire WAGO terminals: 180W with 18 AWG, 300W with 16 AWG, 400W with 14 AWG​

FULL KIT:
2X 6 pin to 6+2 Pin PCIE (length TBD)
1X 4pin CPU (length TBD)
Includes Plug In DC Board with 4pin Mini-Fit connector
Includes 2x SATA
Includes SYNC line
​
Ripple suppression: max 120mV Pk-Pk on output rails

Available as BOARD ONLY for modders.
​
Board will be black, with white silkscreen.
Cable kit will be black with sleeving (still working out details with vendor)

1 Year Warranty, Shipped from USA. Sold exclusively at shop.j-hackcompany.com (

https://j-hack-shop.myshopify.com

).

Retail price TBD. Expected release date: NOV 2018.
Last edited: