Joined

Jan 5, 2006
Messages

418
I was in Barnes and Noble (a book store) and was scanning the computer mags and happened upon one that had a 'Crysis' preview. I read the article and I knew at that very moment I couldn't wait for Beast III to be finished.
This build will be the interlude. No, I haven't given up on Beast III, I'm still cranking on her. But that project is far (I mean really far) from being finished. I need a system now that will handle 'Crysis'.
So I set my sights on a system that will handle the task.
This project is just that! On with the build.
I knew I wanted to water cool (duh), and I wanted to a system that could cool rather well. I believe this system is a little over the top, but I'm famous for that (Beast III anyone).
The first thing in line was the case. So without further ado:
Newegg was the first stop and a couple days later .....
I'm not going to need a lot of bays, but I really need depth (24 inches of goodness)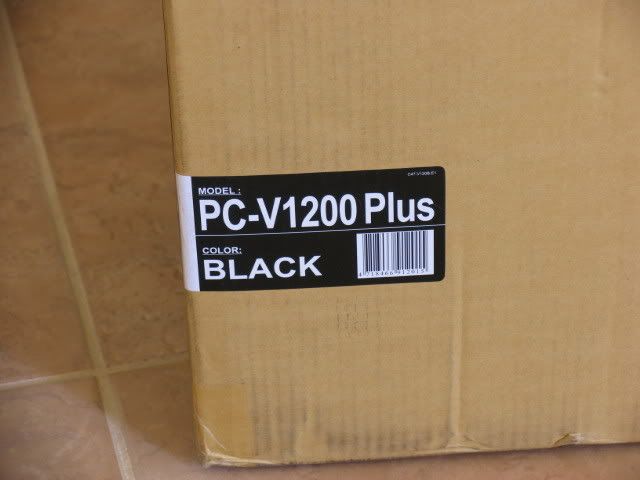 Everthing looks good so far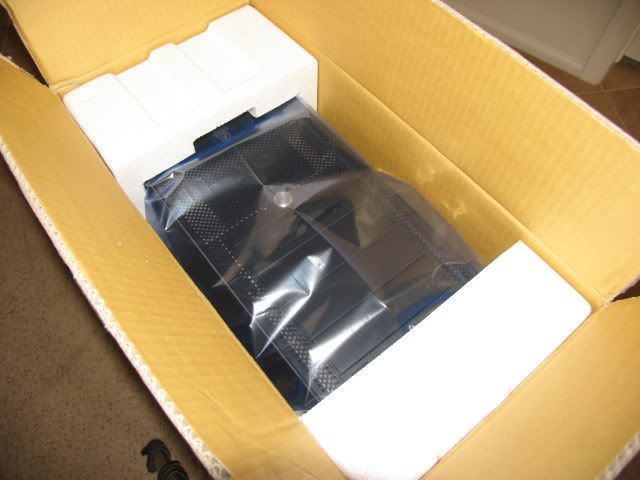 Unpacked!
If it isn't obvious, I'm a really big fan of Lian-Li. Their cases are the bomb!
The views
There is a lot of extra junk (er stuff) in there
Drive bays
PSU bay (I'm going to steal the PCP&C 1KW from Beast III for this build)
That divider has got to go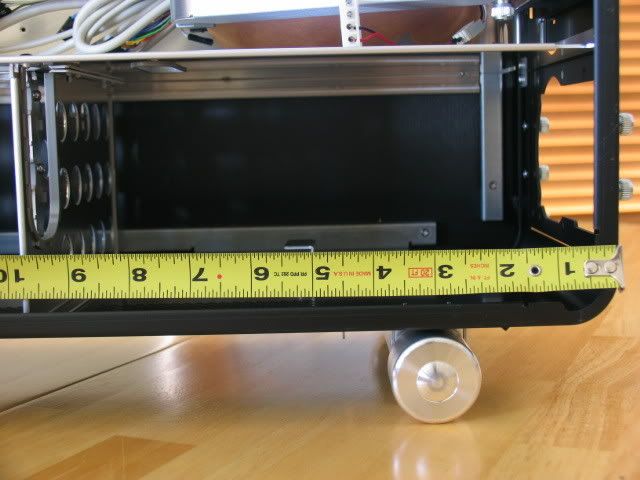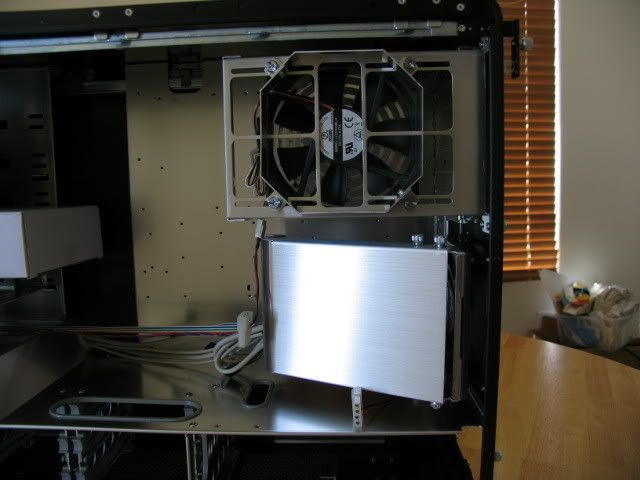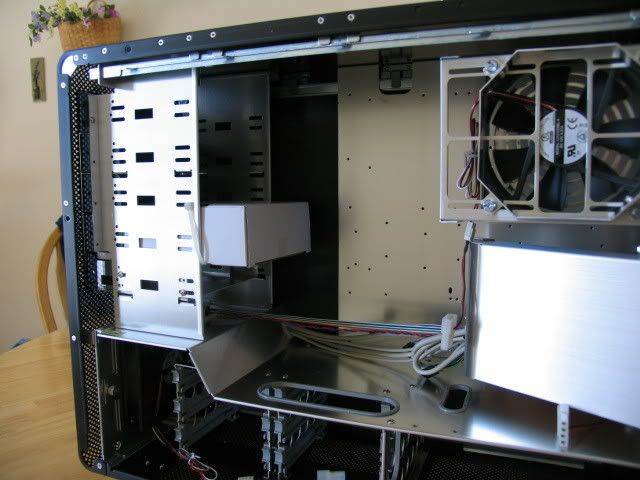 Gutted (well almost, the front panel connects needed a torx wrench for removal)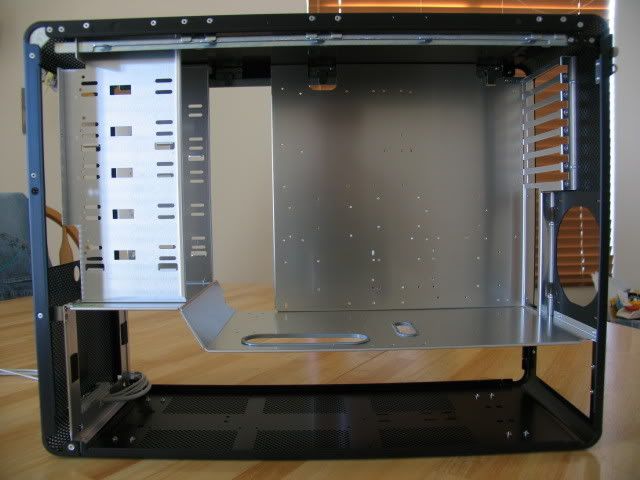 Next was the selection of the radiators. Since this case is fairly large, I'm going with three rads.
Delivery, mmmmm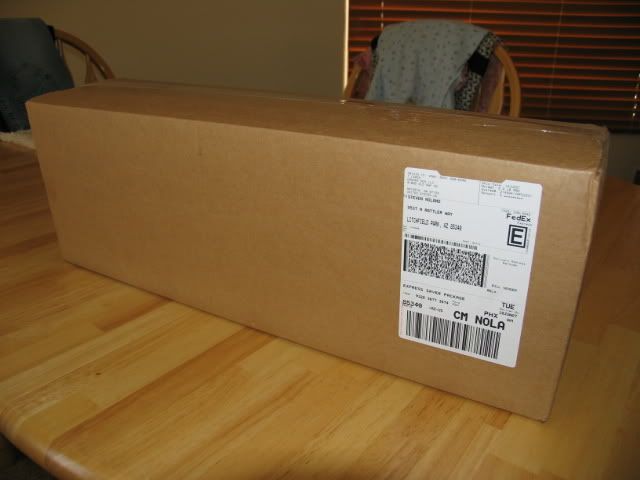 One two three boxes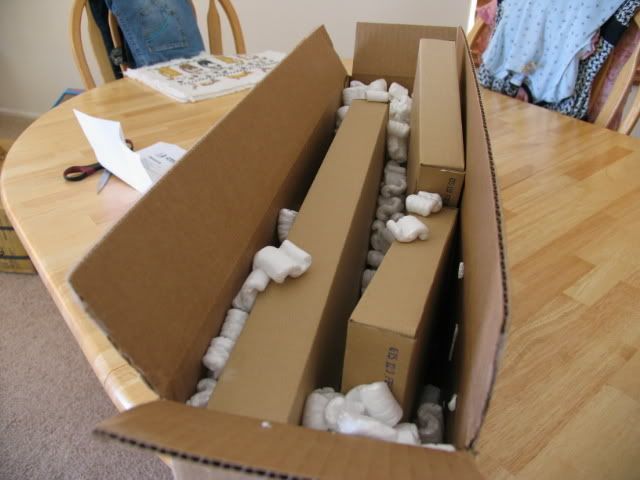 Packing slip (so I dont have to tell you all what I ordered)
Single 120 (Ferrari red)
Triple 120
The lot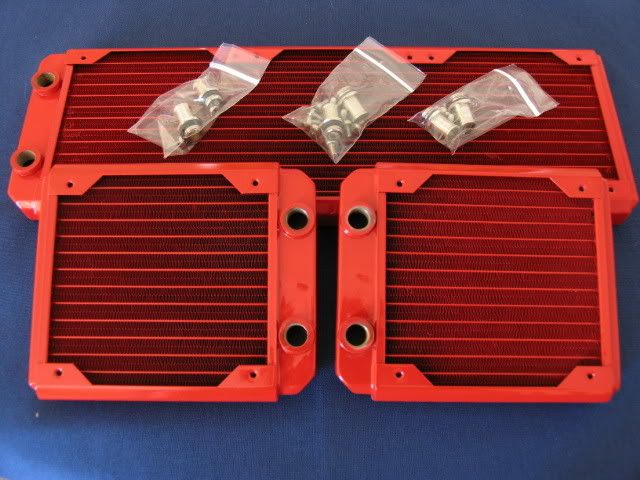 Close-ups
I was really hoping to get the EVGA Black Pearl edition of the 680i board, but I got sick of waiting. So I jimmied over to Fry's elec. and picked up the 122-NF68-A1 board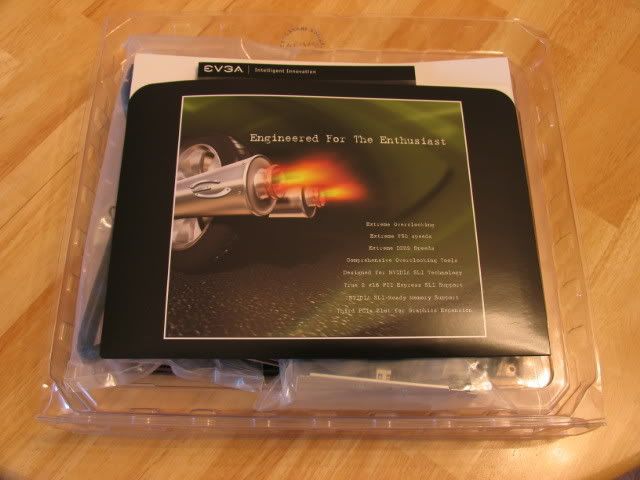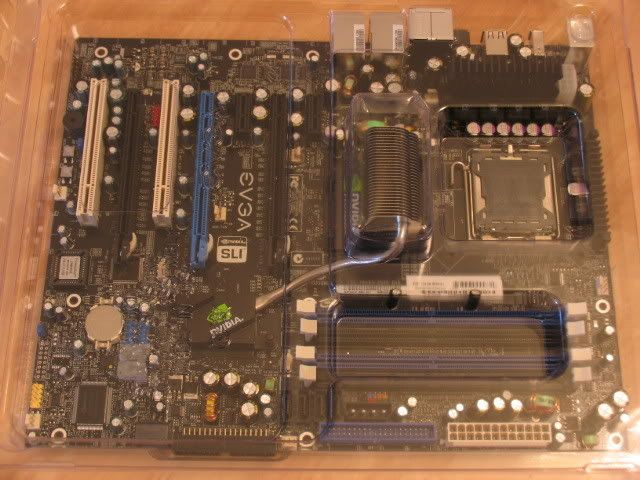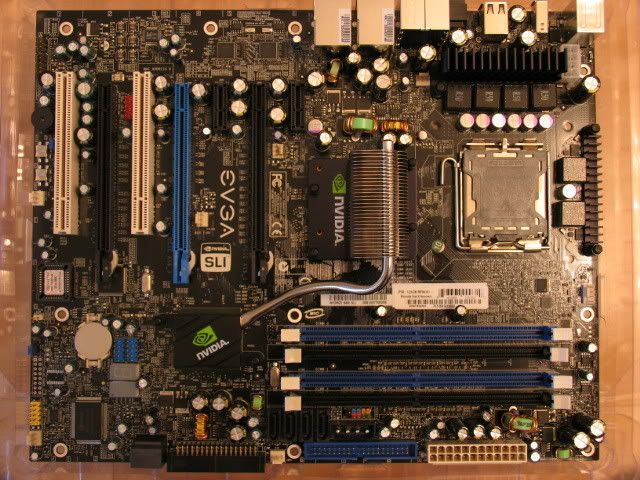 I have been a really huge fan of Corsair memory, but I figured it was time for a change, so I got this (water cooled to boot)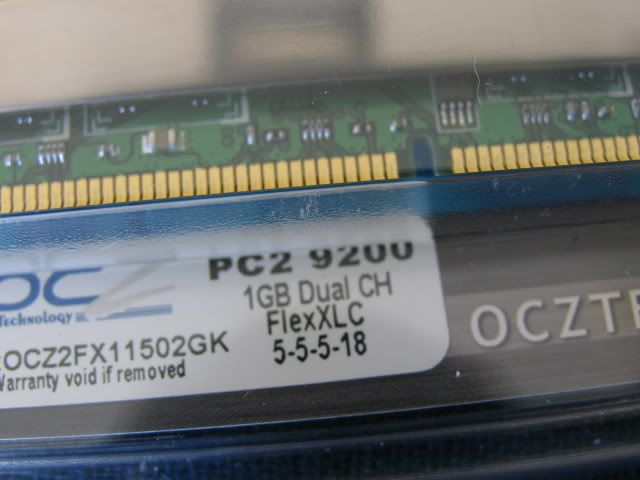 This is a bay res I was going to use in Beast III until I decided to make my own. I added the third set of in and out holes (yes, I'm going to be using three pumps)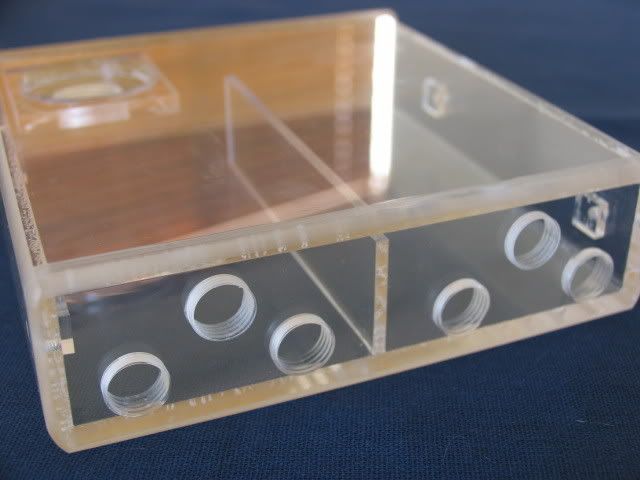 I'm also going to be swiping three ddc12v (with the plexi tops) pumps from Beast III so I ordered a few fittings
Fittings installed
Here are the fans I'm going to use on the rads
The 3 for the 360 120 rad
In this shot is the general location for the handles, fillport, and 360 rad
I printed out some full sheet labels for the locations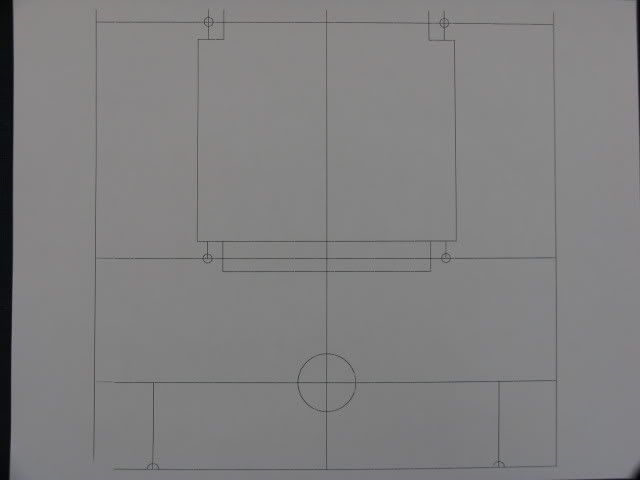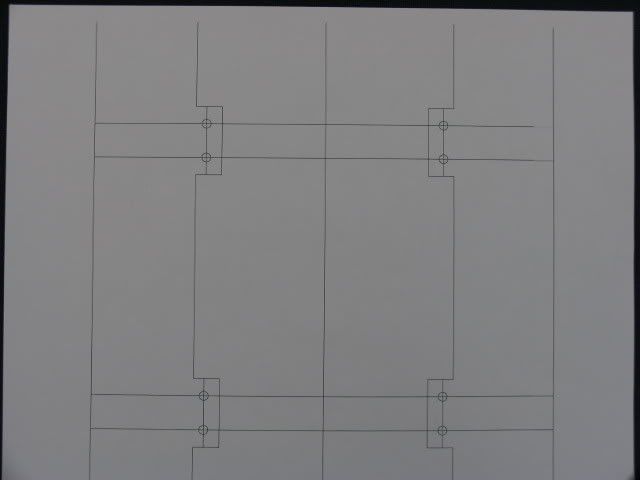 I started out with the painters trim tape (it was all I had laying around)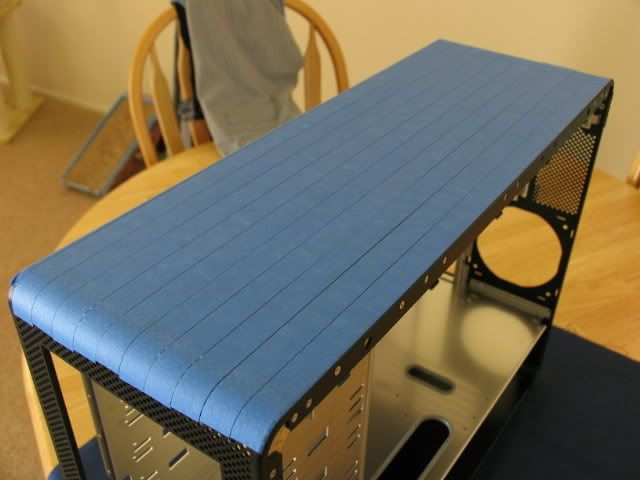 I then cut and trimmed the labels. Stick it to the case!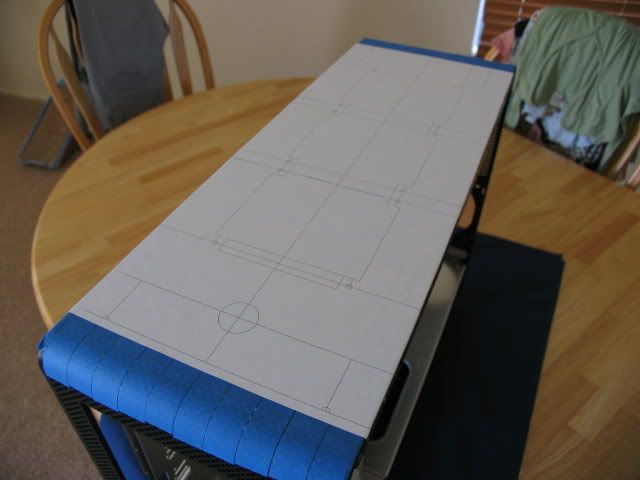 Close-ups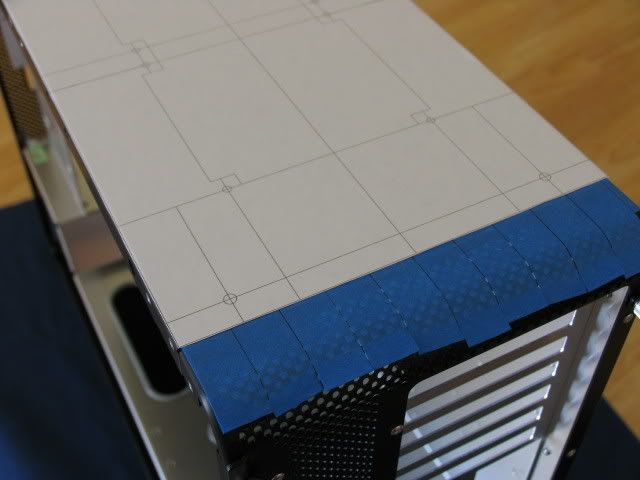 In this shot, I have all the clearance holes drilled
This is the set up I'm using for cutting the top section out (God bless the rotozip)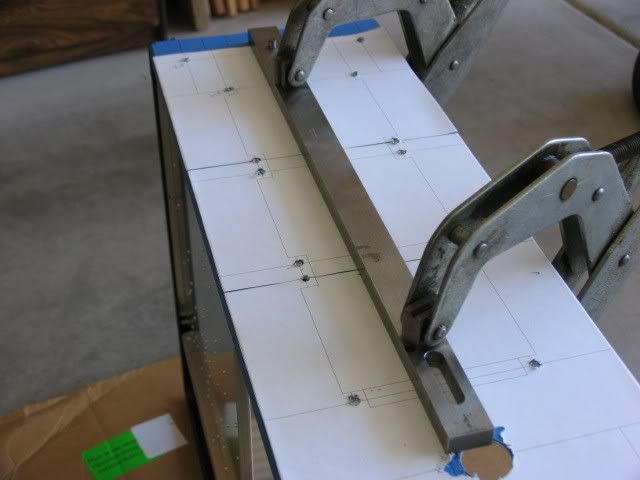 Holiness!
The flubs
Here is the hardware for the handles
Installed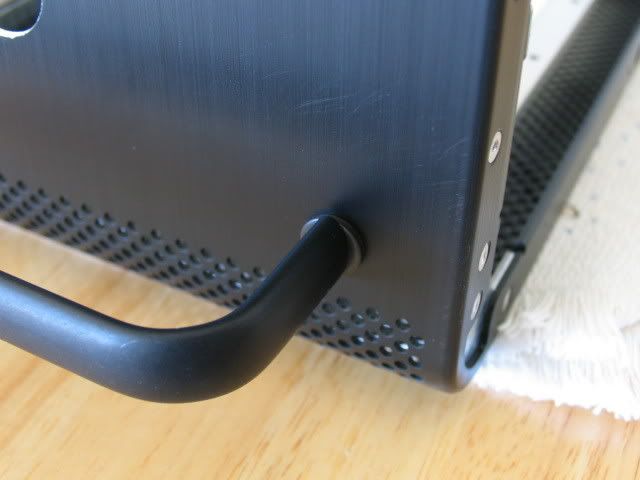 The fan holes (all twelve) lined up! Yea!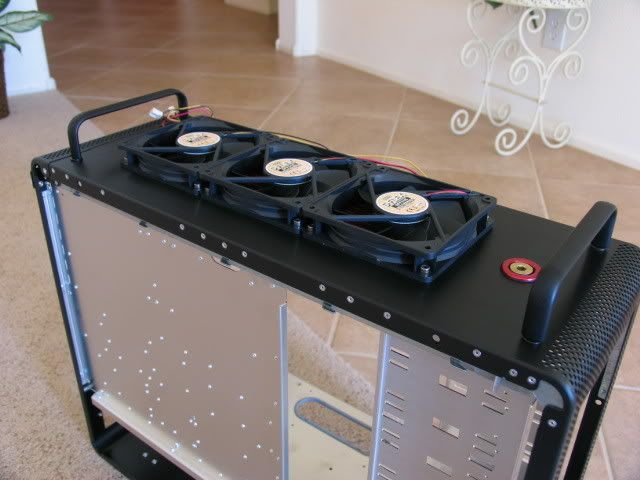 Fillport (also stolen from Beast III)
The 360 rad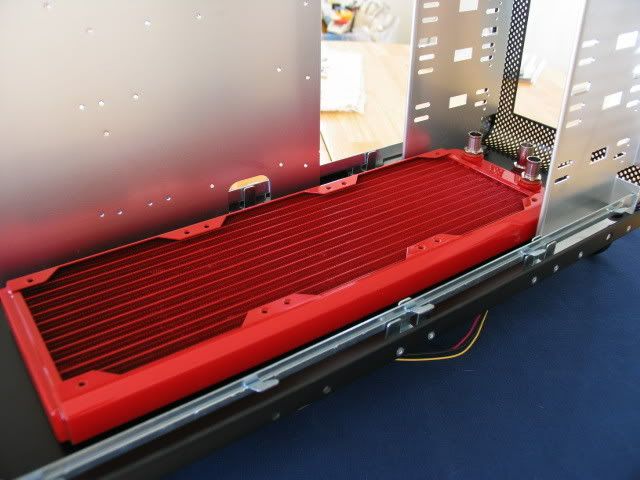 Close-ups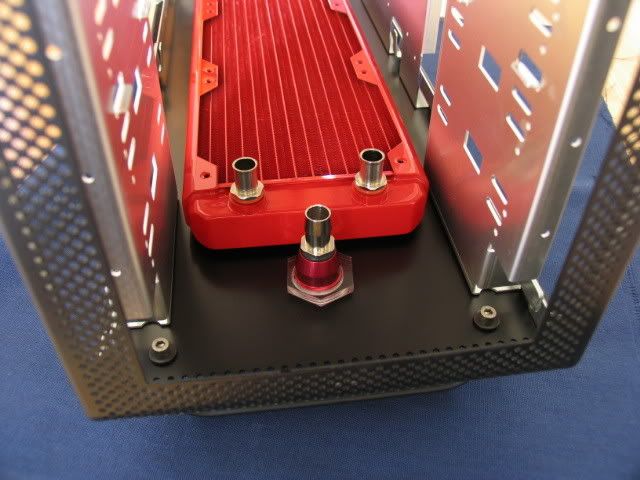 That's all I have done now. If it was a little earlier, I'd have an update for Beast III. I'll save it for tomorrow.
This project is going to go quick. I want to be ready when Crysis hits! Frag on!
Stay tuned.