Joined

Aug 3, 2004
Messages

40
==================
alrighie to start off Zapwizard has provided much inspiration for this project. this project is NOT an attempt to "out-do" Zapwizard in anyway. i am building this PC to take to LAN parties around the US. laptops are expensive to upgrade so this keeps the fast PC possible to the cheap person (me).
. alright if there are any problems with the pics PLEASE email me IMMEDIATELY. i will fix them asap. here it goes....
==========================================================
first off this project was supposed to go in to a ammo can looking similar to this: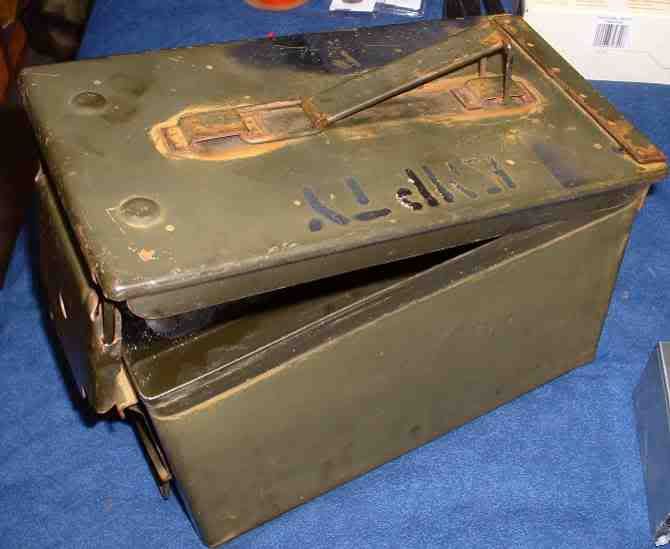 then i realized that i wanted it to play some REAL games like HL2. in order to do this i needed an AGP videocard. so i started looking at motherboards on shuttles site and found this one: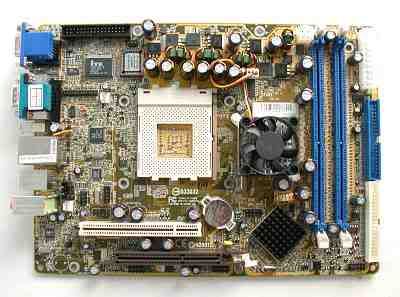 then i started to look for ammo cans that would fit and i came across this one:
(picture courtesy of zapwizard)
well then i got the crazy idea to put my monitor IN the ammo box. i didn't want to just cut a giant hole in the side i wanted it slide out so when it was in it wouldn't look like a PC. so i started measureing and i was convinced it would work. well the deminsions that i received were botched and the monitor wouldn't fit. I WANTED THE MONITOR TO FIT. sooooo.....i ran down to my local military surplys store and browsed around and came upon a can similar to this one: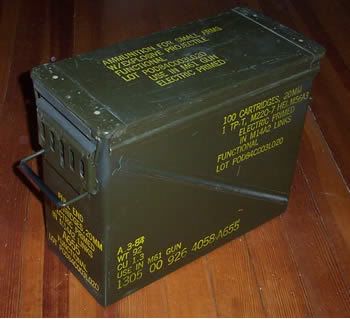 (NOTE: i say "similar to this" because i forgot to take pictures before i started modding.)
THIS IS A PERFECT CASE!!! the monitor fits perfectly with enough room for a mounting deal or something.
THE PARTS:
-
1GB(512MBx2) PC2700 DDR memory
-
Gigabyte Radeon 9600 XT
-
ALLIED 200W mATX PS
(its not he same one pictured here)
-Seagate Barracuda 200GB ATA133 HDD
-
Shuttle FN41 Motherboard
-
AMD Athlon XP 2500+ barton core
-Panasonic slotloading laptop DVDROM\CDRW drive(
fried the apple =C
)