Joined

Aug 1, 2005
Messages

4,569
Well that didn't take long for NVIDIA to respond to Navi. The
new 436.02 Game Ready Driver
adds the following features:
Game Ready
Provides increased performance and the optimal gaming experience for Apex Legends, Battlefield V, Forza Horizon 4, Strange Brigade, and World War Z
Gaming Technology
Adds Beta support for GPU Integer Scaling
Adds Beta support for Ultra-Low Latency Mode
Adds support for new Freestyle Sharpen Filter
Adds support for new G-SYNC compatible monitors
Driver release notes:
https://us.download.nvidia.com/Windows/436.02/436.02-win10-win8-win7-release-notes.pdf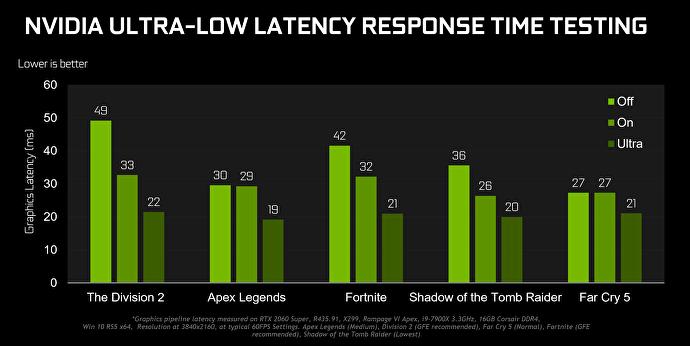 This isn't the old max pre-rendered frames setting, its supposedly a new improved algorithm that matches AMDs anti-lag feature for Navi.
Next up is support for integer scaling which Intel recently announced but it seems NVIDIA beat everyone to the punch. Unfortunately, this is only for Turing for now: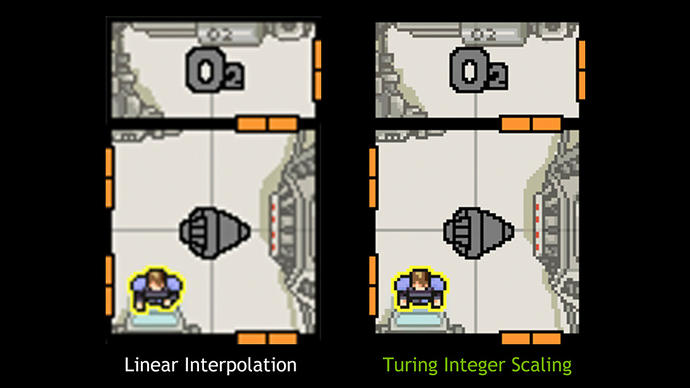 Additionally NVIDIA has created a new filter for FreeStyle simply called "Sharpen" which improves performance and visual clarity that is supposed to be on par with AMD RIS but with
much broader support and granular adjustment.
According to Eurogamer, "They also point out that the amount of sharpening can be adjusted from 0 to 100 per cent, applied on a per-game basis and works with games across all major graphics APIs: DX9, DX11, DX12 and Vulkan".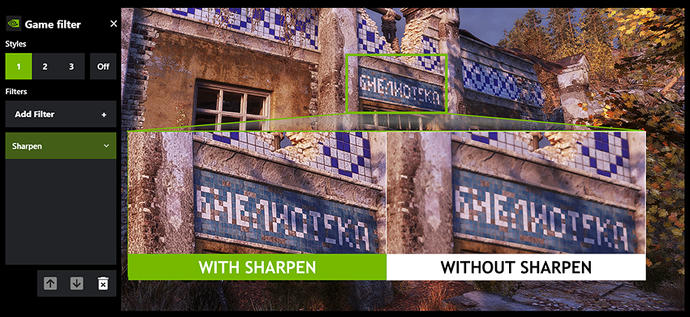 Finally, the driver brings with it some game performance improvement, including very popular titles like Apex Legends which sees up to 23% boost at 1080p: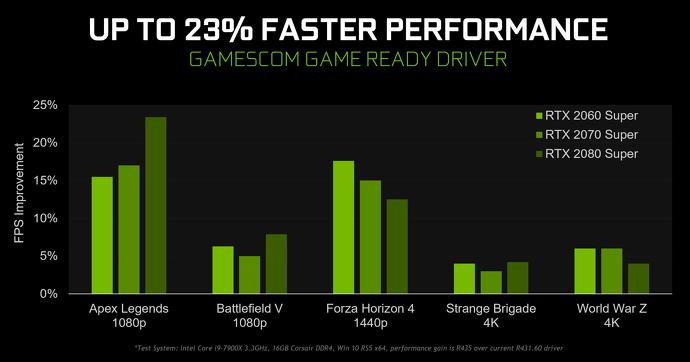 Overall a pretty solid release, it had some issues earlier when it was released with GeForce Experience being force installed but it should be remedied by now.
Eurogamer article:
https://www.eurogamer.net/articles/...eger-scaling-and-other-fan-requested-features
Last edited: