Well for one, this melting/burning that is occurring is almost 100% not due to thermal issues with running current through those connectors, so all these videos showing FLIR images and what not aren't going to give you any answers i.e. "it makes too much heat and is melting plastic". When you get melting like this it's due to arcing, when electrons jump through the air from one conductor to another (aka arcing) it's going to cause areas that can be two orders of magnitude hotter in temperature i.e. more than sufficient enough to melt the plastics these things are made o
That seem quite the incredible claim, arcing from one conducter to an other with air and plastic between them when there is a lot of conducting stuff around (specially with the adapter).
to arc over 1cm you need around 10,000 volt, those pin try to stay at 12 volt.
Specially in the context of the PSI warning showing just how much current imbalance could occur with those connector.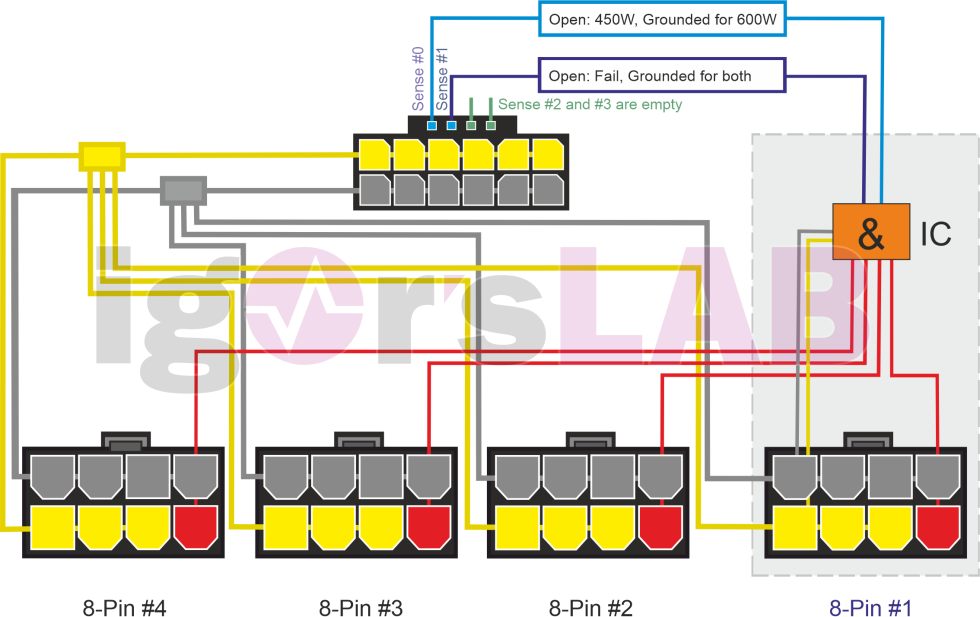 https://www.igorslab.de/wp-content/uploads/2022/10/Adapter-Scheme-Web-4-980x617.png
At least with the adapter it would be strange for the current the use air in between pin instead of the connection among them.
Much higher current in lower resistance-better connected pin was observed and calculated at least from my understanding
Last edited: