Joined

Aug 23, 2004
Messages

16,006
I'm battling an issue with this system hard locking. Out of the box it was hard locking so I updated the bios and manually set the memory timings. Seemed stable so I started over locking and got to 4.0.I had it stable for a while (playing PUBG for several hours no issues) so I decided to lower the vcore a few ticks. It started having the issue again. So I put it back up and am currently running memtest 86. Hoping it was just the vcore but I'm not convinced yet. Honestly think the ram might be bad, I guess memtest will tell me. Maybe my overclock is bad. Hoping somebody can point me in the right direction. I've never really overclocked an amd system, always had Intel chips.
So far memtest is at 20 minutes 0 errors.
this is my passmark and cpu mark score and cpu-z screenshots.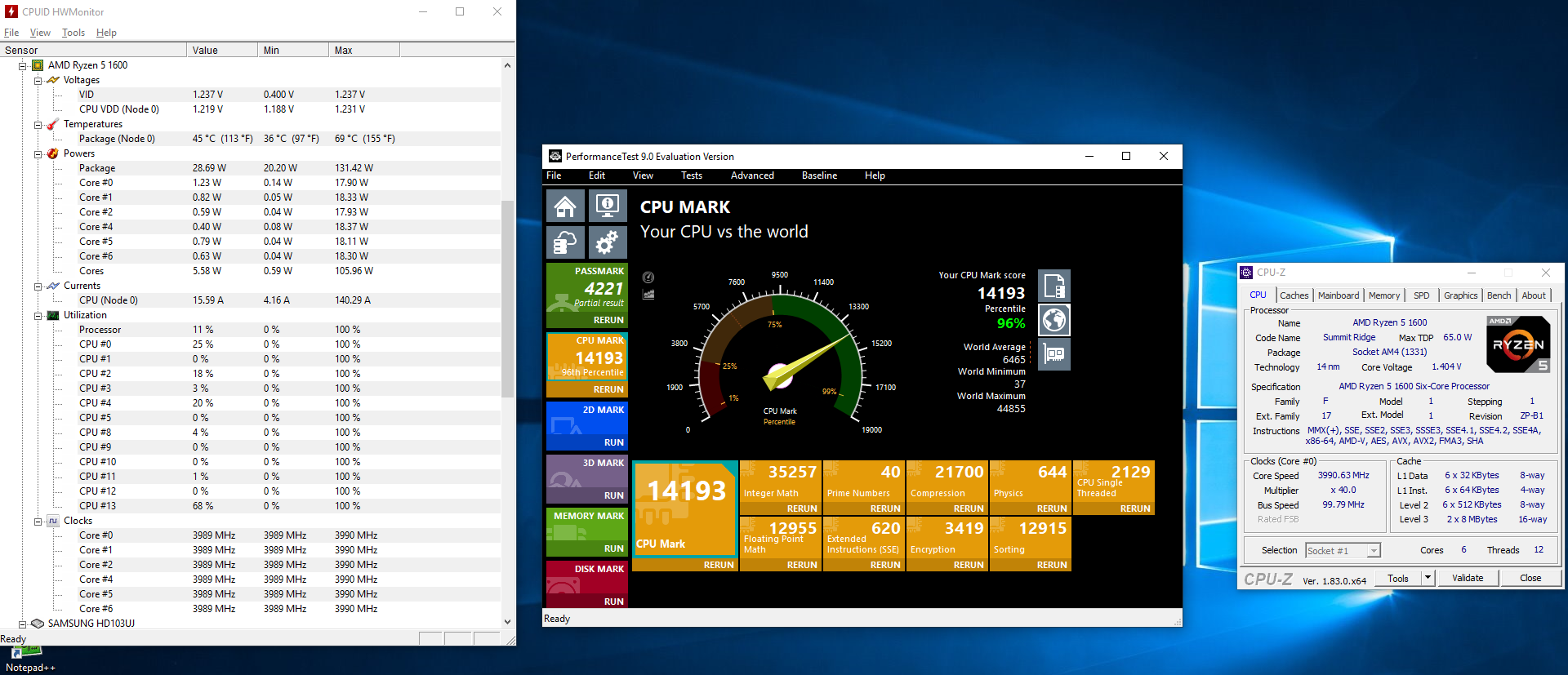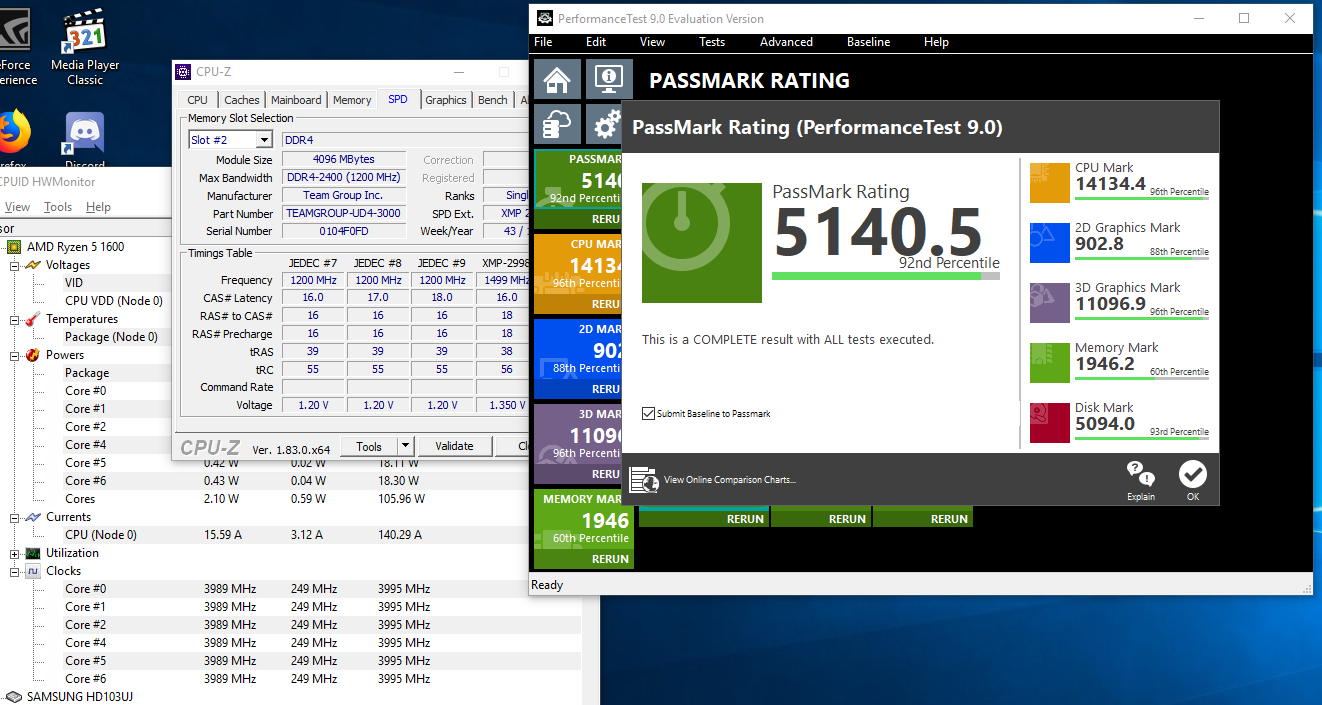 Specs:
Ryzen 5 1600 (overclock @ 4.0 ghz ~1.4 vcore
Gigabyte ga-ax370 gaming (rev 1.0)
T force Vulcan ddr4 3000 16-18-18-18-38 1.35v
1070ti zotac mini
Corsair hx850
Samsung 850 evo
3 random 1and 2 tb hard drives
edit: gamed for a little over an hour, no issues. Ran prime95 for like 10 minutes, closed it and the pc locked up a second after. Is it possible that it's just prime95? Or should I lower my clocks, up my voltage, or something else?
edit2: just gamed for probably 4 hours straight no issues.... I'm wondering if I'm using prime95 wrong...
Last edited: