My Reserator is now up and running it is about 5ºC to 6ºC cooler and it now bleeds air extremely fast too and I have given it a good clean to. Wow No Leaks
and it tested brilliantly, far better than original too.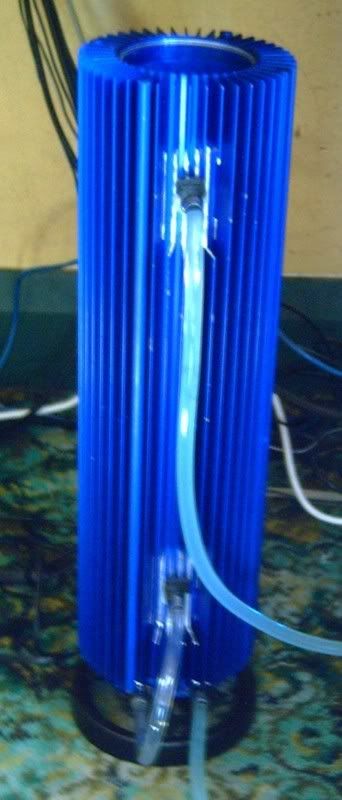 1/ Yes, it's the original Reserator. Just have to mod the base to accept G1/4" thread and then I can use inline quick disconnect couplers and G1/4" 3/8" or 1/2" fittings too.
2/ Yes, the two pumps are in sequence, but the other pump is in my PC case and not in the Reserator. And I must say that it beats the original Reserator hands down! It can now be used either as a Reserator (pump on) or Reservoir (pump off).
3/ Since removing the annoying plastic tank that was on the top of my other pump, it too is now flying along!