Joined

Feb 26, 2016
Messages

118
FINAL REVIEW post 48
My HKC X3 144hz 1ms hi contrast VA panel is in!
Well guys, I went to some type of 3rd dimensional hell to get this but it's here
I'll leave some pics and impressions
I actually discovered this monitor here. Some people were trying to get it but didn't go through the hassle. I went through 5 stores and 4 of them were horrible for various reasons.
Specs: (These i tested and confirmed)
-Sharp Panel
23.5" 1080p
10 bit (well no source and gfx to confirm this but its stated)
VA panel 5000:1
144hz, 1ms
Adjustable height, tilt, portrait mode
-English menu was found after fiddling yay
The Hell
First I tried
Shop China
(as in the first thread of HKC x3). Their shipping rates seemed too unbelievable, but since their monitor price was a little higher than taomall, I figured it was added on. But seemed like a lot less hassle to just click, buy and wait. NOT! They told me that the item is fragile and won't guarantee its safety.
Second I tried
Yoybuy.com
. They told me through chat that they first said they could ship it to me , then they changed their mind after I paid it and said "Do you agree that this item is fragile and if it breaks you will pursue getting a refund ?"
I quickly cancelled that but I had to wait for my money back
Third, I tried
yoycart.
I pretty much had the same hassle as the first one, and also a pretty high price. They couldn't double box it and gave me a high quote.
Then I tried
taobaoring.
This time I went to the chat online and they just flat out said NO we will not ship the item. The price
The next one was
Taobaocart.
Well the price was high compared to the rest, but then again I thought no one would ship it to me. The man through email agreed so I went through the process. He would NOT choose any of the Tmall stores that I chose, but chose his. $250 for his choice. The DHL shipping (not including extra packing) and paypal fees, Dhgate fees, commission added up to $397. I tried to pay anyways, but my bank, Western Union and Paypal, DHGate all alerted me that night that this seller was a fraud and they didnt charge my bank.
Then I tried Yoycart. I just inquired and they said they would deliver, but their commission and service wasn't as good as what was already under way at the same time...
DOT DOT BUY.
A Chinese only website. I thought I had no hope in working this one out! But praise God, it did.
I went through the tutorial on reddit and saw they had some decent reviews. I just linked the page to the top bar, hit add to cart and buy. The price of the Monitor base price was a very l ow $133usd. I then chatted thru the online chat and asked for English and they were nice that they could do that. They said they didn't have bubble wrap, but they could double box the item and find something to put inside. After I had clicked buy, It took me to pay via paypal (all in Chinese again) But thank God for Google translate page!
Then I received an email where I translated as they asked me to confirm that its a monitor and would need special care. I said OK and they had it shipped to their warehouse. I just went to the main page to get updates daily after this email. After 2 days they got it in and packed it up. They gave me the DHL quotes. Now take note that if u go on DHL yourself, it would cost $433 usd without a business account. Typically, these taobao sellers ask $162 for this size of package. However, DDB asked for $142 as a complimentary discount. A few hours later, i saw that it was 0% commission rate weekend and I would receive NO fees whatsoever.
They had this packed up and it asked me if i wanted special care extra box packaging. Usually this is an extra charge but they didn't ask for that either, and they absorbed both paypal fees for the 2 transactions.
I then received the Monitor 3 days later and the whole process of completion was 7 days.
For $277 I received a TN price panel for what is basically the younger brother to Eizo Fg2421
After almost getting swindled, I got a good deal. They even threw me in an Extended Razer mouse pad, those things don't go cheap here so that's nice.
Now, NVidia driver had reset the values to 16-235 and it looked horrible. I had changed that back in both areas of the Nvidia Control panel to 0-255 and we're doing good.
I don't know how to really calibrate and test this since i don't have the Calibrator . But if you want to guide me, please do. I'll be responsive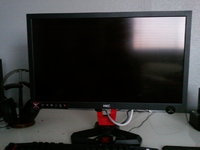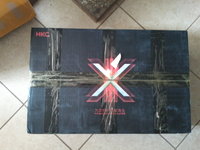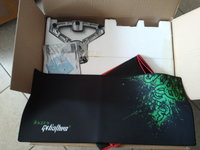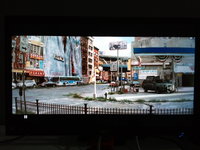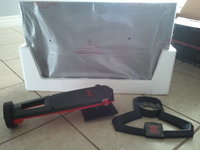 Last edited: